CEO Spotlight: Hewlett Packard Enterprise's Meg Whitman
Whitman's impressive business resume will expand once more as she joins Dropbox's board.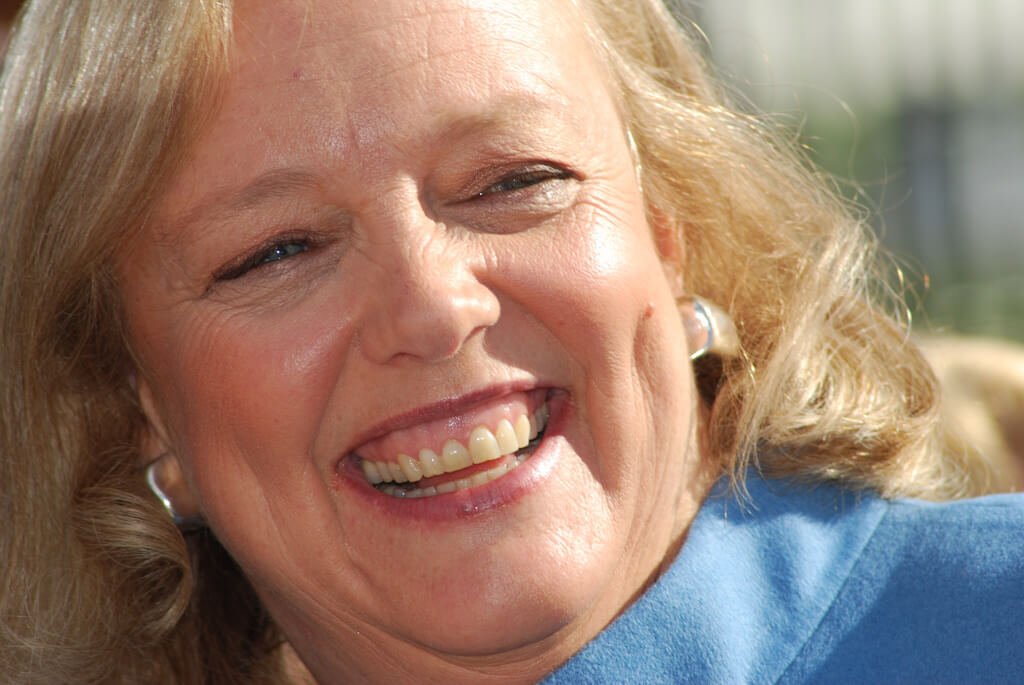 Meg Whitman is an American business executive and is known for being the President and CEO of Hewlett Packard Enterprise. Additionally, she has a new role to fulfill and include in her corporate portfolio.  It was recently announced that Whitman was selected to be part of online file-storage company Dropbox's board of directors.
Whitman's early career
Before becoming taking on the new position and also leading Hewlett Packard, Whitman started her career working for Procter & Gamble (P&G) in 1979 as a brand manager. In her 10-years in the company, she climbed her way up its corporate ladder and became P&G's vice president.
Following her time at P&G, Whitman took the position of media conglomerate Walt Disney's Vice President of Strategic Planning. She stayed with the company for two years before working for Stride Rite Corporation and landing her first CEO gig at Florists' Transworld Delivery in 1995.
She also worked for Hasbro as the General Manager of its Playskool Division. She was also in charge of promoting Mr. Potato Head, one of the most popular children's toys and introduced the Teletubbies, a popular British TV show for kids, to American audiences.
After Florists' Transworld Delivery, Whitman joined eBay during its early years. She also prompted the company to revamp its website as she thought its interface was confusing. It was also reported that on her first day at eBay, the website was down for eight hours. Her experiences with the website inspired her to work on improving it, together with her executive team, to make it easy to navigate.
Whitman's 10-year management at eBay led the company to great heights and achievements. During her run as its CEO, the company acquired Skype in a $4.1 billion deal in 2005. However, in 2011, Microsoft bought Skype for $8.5 billion. She also won many awards for her leadership in the company. She then left eBay and became the CEO of Hewlett Packard a few months after joining the latter.
Joining Dropbox
Back in July 2017, Whitman resigned as the chairwoman of Hewlett Packard's board of directors. However, she remained as its CEO. Her resignation sparked a lot of reactions from analysts as they thought her decision was connected to ride-sharing company Uber's search for its new CEO. But that speculation died down as it turned out that she joined Dropbox's board of directors.
Whitman and Drew Houston, the CEO of Dropbox, became very close in terms of their professional relationship during Dropbox's collaboration with Hewlett Packard in establishing the former's data centers. Their team-up took place amid the departure of Dropbox's data from Amazon Web Services.
Now that Whitman is one of Dropbox's board members, Houston is expecting that her vast experience and knowledge will push his company to the top of its niche. Her entrance to Dropbox is also very timely as the company prepares for an upcoming initial public offering.
Uber's CEO search
Because of her exceptional leadership skills, Whitman became one of the candidates for Uber's CEO position after Travis Kalanick resigned last June amid controversies surrounding the company. Other candidates include former The Huffington Post editor-in-chief Arianna Huffington, former Yahoo! CEO Marissa Mayer, Facebook COO Sheryl Sandberg, and former General Electronics CEO Jeff Immelt.
However, a Hewlett Packard spokesperson clarified early on that Whitman is not thinking about leaving her company. She plans to stay in the firm until she thinks she finished what she is supposed to do in Hewlett Packard. Ultimately, Uber's CEO vacancy was filled by Expedia's Dara Khosrowshahi.
Beyond business
Outside of her business leadership, Whitman is also active in the world of politics. In 2009, she joined the race for the governor's position at the 2010 California gubernatorial election following Arnold Schwarzenegger's rule. She used most of her money for her campaign. But Jerry Brown ended up winning and becoming the governor of California.
When President Donald Trump recently decided to cancel the Deferred Action for Childhood Arrivals (DACA) program, Whitman voiced her disappointment on Trump's decision. Opposing the president's action, she stated that these people may lose everything once DACA is canceled because the United States is where they learned, matured and lived their whole life.
Whitman said that she thinks that such move is "a shame and unnecessary" and that the cancellation of DACA is "not the right thing for America." She also believes that DACA recipients have contributed to the American society and can still pitch in more of their efforts to the country.
(Featured image by Tracie Hall via Flickr. CC BY-SA 2.0)