How is tech changing wine marketing: from Snoop Dogg to your palate.
What do Snoop Dogg and the nerve endings in your nose have in common? Wine. Well, not exactly, wine tech to be more precise. Both are examples of some of the innovative and interesting areas in which the wine industry is being changed by technology. From Augmented Reality celebrities to taste matching technology, our smartphones are changing the way we experience the wine industry.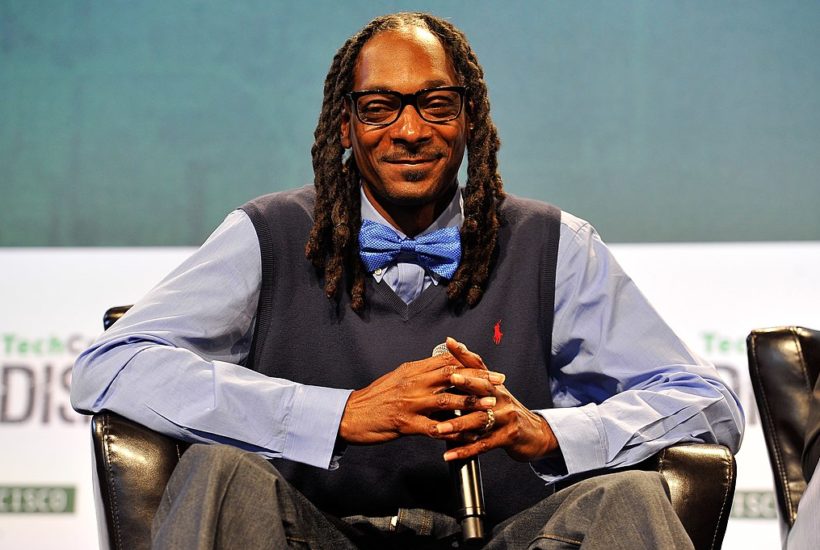 Hold up your phone to a bottle of wine, and ask Snoop Dogg the "doggfather" some questions about wine…or whatever else you might have on your mind, I guess. This is the latest example of the application of Augmented Reality technology to the wine world. Yet, the new flashy marketing technique is just one step further down the existing wine industry paths; there are also tech innovators like Palate Club trying to change the game completely.
Wine Marketing goes digital with Augmented Reality Snoop Dogg
Now this is a wine label that really stands out. Literally. As you hover your smartphone over the bottle's label, Snoop Dogg himself will step out onto your screen and answer your questions. A series of pre-recorded messages, of course, but it beats any animated video content by transcending, to an extent, into the real world. This is the advantage of Augmented Reality (AR) technology for the world of marketing, and the wine world has noticed.
The project was born out of a collaboration between a tech company, AR studio, wine label, and the (in)famous rapper himself. Snoop Dogg's role is mostly to be the face of the label, his second Augmented Reality collaboration on the 'Snoop Cali Red' label after its AR supported launch. Work done for the wine label '19 Crimes' inspired by Australian convicts' stories, a roguish association they seem to think Snoop Dogg fits in well with.
The rapper's collaboration with the 19 Crimes wine label is just the latest in a series of experiments by wine marketing firms with Augmented Reality technology. It is also an example of an older strategy: grab attention with a well placed celebrity name. Like that old marketing ploy, it is just the 21st-century answer to a question as old as the wine industry: how to get customers to buy your wine.
Wine marketing: are we scraping the bottom of the barrel with Snoop Dogg's AR?
The digital rapper is hardly the first celebrity to grace the label of a wine bottle, a tried and tested strategy for wine marketing. It can also be a sign of prestige for the celebrity and, in some cases, a worthwhile investment. But mostly these celebrity collaborations represent strategic partnerships designed to promote the wine, and the celebrity's brand or image. Just as Madonna might fit an intense chardonnay, Snoop Dogg sees himself perhaps in the dark California zinfandel.
The ultimate goal, however, is to sell the wine. The addition of Augmented Reality gimmicks is a novel way of stepping outside the box; something that is more than just required in wine, where millions of labels compete worldwide for limited attention in a multi-billion dollar industry. Labels are often the answer, as they immediately catch the viewer's eye and can communicate aesthetically or descriptively about the contents.
Unfortunately for future drinkers, there is little to guarantee that the contents match the label or are even reflected on it. And when the label is as vague as Snoop Dogg saying "Glasses up, let's have a toast, to success" then we have really stepped out of one reality and into the next. A reality where marketing is all about selling the theme or brand of a bottle, and is almost entirely divorced from its content.
Tech has clearly taken the existing wine marketing trends to the extreme, but a different kind of technology could help turn the tables. Palate Club for one, argues that the customers taste does matter, and wants to put their taste buds in control.
Our wine palate is a sophisticated tool most of us treat like a blunt club
Beyond fancy AR labels or ordinary paper ones, and past the dark- or light-colored glass, wine is a sophisticated commodity. Each beverage represents a unique blend of grape varieties, from specific geographic locations, made with more or less care for the finished product. Factors like terroir, the weather and even the time of day the grape was harvested have been known to play a role. Each factor can influence in subtle ways the taste, or more accurately, the aroma of the wine. 
While we may experience wine on an aesthetic or even religious level, it's 'taste' is experienced chemically and biologically. The sensitive nerve endings in our nose can pick up hundreds of different notes in an aroma, which then get communicated to our brain as part of the complex bouquet that is taste. This happens regardless of whether we have any capacity to identify or recognize the aromas (which requires years of training). Most of us simply experience the taste as a singular burst of flavor on our palate, which we either enjoy, or leaves a sour taste in our mouths.
Regardless of our level of understanding, our tongues, brains, and noses do the work of picking which wines we like and which we don't. And none of those can read AR labels, nor can they be influenced by other marketing ploys. The patterns of preferences that make up your wine palate however, can be learned. That is what Palate Club, one ambitious start-up turned wine-club, has set out to do.
Palate Club's taste matching technology takes marketing out of the wine bottle
Grab your smartphone again, except this time, instead of opening up the AR app for Snoop, try a very different app. After taking a short quiz, Palate Club will have some idea of your taste preferences (acidity, sweetness, etc) and are ready to send you wines to help them perfect it. The more wines you taste and rate, the clearer the understanding of your palate becomes, both for their taste matching technology, and for you.
Their goal is simple, instead of convincing you to buy any given wine, they work with thousands of wineries (often small or artisanal wineries that might struggle to find an audience without a marketing budget) and deliver their wines to customers who will enjoy them. This is a radically different path from the AR tech advertising route, and takes advantage of technology to change, for the better, the way the wine industry works.
In this more optimistic version of the tech-enhanced future, data is used to help consumers make informed choices about the products they wish to buy. Rather than tech being a tool that exists solely within the hands of marketing agencies, creative as they may be, Palate Club wants to use it to give the power of informed choice back to the consumer.
The wine world is changing, but good wine is still out there
Good wine is out there, some of it might even be hiding behind Snoop Dogg's cool animated face, without tasting it, it's impossible to know. But just as technology might be making some wines more alluring, it could also be changing the way the wine industry works. And the two are hardly exclusive, maybe if you order a bottle perfectly matched for your tastes from Palate Club in a few years it will arrive with a label which, under your smartphone the face of a celebrity, perhaps Snoop Dogg himself, will explain the rich history of the vintage.
__
(Featured image by Steve Jennings via WikiMedia Commons)
DISCLAIMER: This article was written by a third party contributor and does not reflect the opinion of Born2Invest, its management, staff or its associates. Please review our disclaimer for more information.
This article may include forward-looking statements. These forward-looking statements generally are identified by the words "believe," "project," "estimate," "become," "plan," "will," and similar expressions. These forward-looking statements involve known and unknown risks as well as uncertainties, including those discussed in the following cautionary statements and elsewhere in this article and on this site. Although the Company may believe that its expectations are based on reasonable assumptions, the actual results that the Company may achieve may differ materially from any forward-looking statements, which reflect the opinions of the management of the Company only as of the date hereof. Additionally, please make sure to read these important disclosures.