How to identify customer tastes? Wine innovation may hold the key.
Understanding your customers' preferences is key to establishing a strong client relationship. Being able to predict what they will enjoy, suggest new purchases, or even designing future products are all dependent upon the knowledge of their preferences. Data-driven innovators at Palate Club show us that artificial intelligence may soon be helping with even the most complicated of tastes: wine.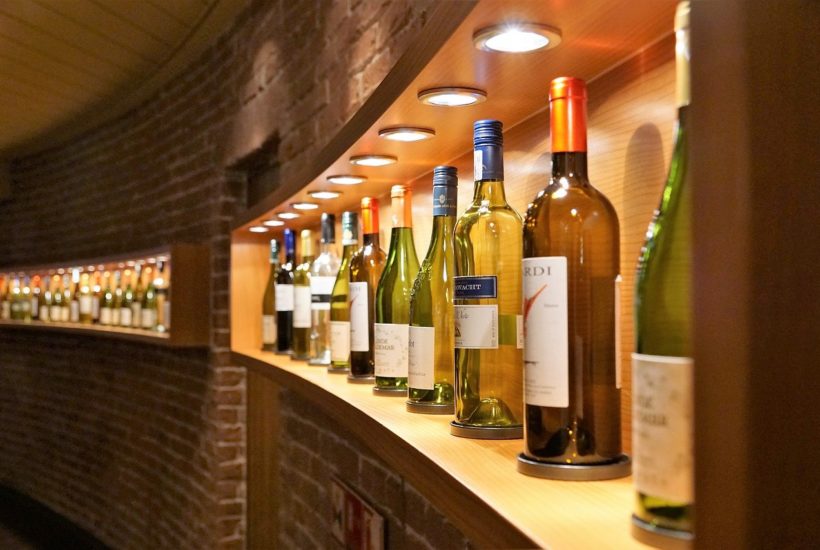 Imagine a world where you know what your customer will enjoy most from thousands of similar products at your disposal? Amazon revolutionized the e-commerce world by predicting what kinds of purchases customers might be interested in, but even they cannot account for each individual's exact taste. That is the goal of bay area start-up Palate Club, whose flagship wine delivery service is designed to show off their taste matching technology. Such data-based algorithms could someday transform the markets for a wide range of taste-based products, from coffee to chocolate!
The fundamental problem of customer variety in the subjective world of taste
Most advertisers are interested in convincing you to try, or like, their product. From a marketing standpoint, this means that if they are successful, they will know what you like and/or want. This solves a problem at the core of many consumer markets; knowing what the customer will enjoy and want (so that you can sell it to them). But ad-money is hit or miss at best, and often a negative spiral that favors the biggest company with the largest war chest.
Take the world of wine for example. When faced with thousands (or millions) of similar bottles, customers have a hard time choosing. Of the few pieces of information available to them, the label is often the decisive factor: it must both attract attention and communicate something essential about the wine. Unfortunately, this is often misleading at best. Some great wines have utterly mundane labels, while some low-quality wine labels are downright dishonest: giant wineries sometimes just sell the same wine in different bottles and labels to try and reach different customers!
The problem facing companies trying to market products in these spaces is that taste is ultimately subjective: each customer will have their own preferences. So, instead of tackling that thorny problem, companies try a different approach—deciding for the customers what they will like. Pushing images, brands, and associations which connect flavors (and not just in wine) to ideas they think will resound well with the targeted audience. They do so because they assume it is impossible to accurately predict or discover what a customer will like. But taste matching algorithms, like those developed by Palate Club, are turning the tables.
Putting the customer, and their taste, first
A much more elegant solution to the problem of subjective taste is to identify what each customer would most enjoy and sell them that. But until recently, this has been an approximate science at best. Companies had to make assumptions based on other products or spending behaviors exhibited by the customer. But one bold start-up is changing that, using the complex wine world as the perfect case study in how to do so.
Palate Club's motto is simple: your taste matters. They are making waves in the wine world by trying to tear through a lot of the smoke and mirrors surrounding wine taste. The idea is simple: use data and algorithms to understand a customer's specific taste preferences. Then use that to predict, and suggest, what they would most enjoy next.

In the world of wine, which is where they have chosen to show off this innovative idea, taste is particularly hard to nail down.
The wine world is a complex web of tastes and customers
In the world of wine, customer choices and preferences range from broad categories like red, white or rose, to specific traits like fruity, light, rich, or strong, and endless combinations therein. Even more significantly, customers may be affected by subtle aromas which their untrained palates might not even detect, meaning that even they might not understand why they like one Merlot as much as their favorite Cabernet Sauvignon. But data can figure that out.
By having wine experts and sommeliers on their team, Palate club are acknowledging the complexity of the wine world. But these experts are not on board to make recommendations to customers; that is not the Palate Club method. Instead, they are integral in setting up the data needed to analyze each wine.
Palate Club ensures that every bottle is carefully tasted and tested, with up to 200 data points assigned for each one. This isn't just to do quality control (though only 5% of considered wines are accepted), they fulfill a key role in the taste matching tech process. They break down the objective 'tasteable' qualities of each wine. 
Their expert's breakdowns are not based on any biased evaluation (looking at you Parker acolytes), or judgement about what makes wine 'good' or 'better;' just an honest evaluation of the objective characteristics of the red or white. These data points then become the core of their algorithm on the wine side. They also serve as a reminder of the complexity of the wine industry and the lengths Palate Club are willing to go to make it more customer-focused.
But how do they integrate the customer into the taste matching process?
Here is where the Club part of the name kicks in. In order to precisely identify a customer's preferences, they have to rate wine. So every month, or less often for the less thirsty customer, Palate Club will send out a selection of wines chosen specifically for each customer for them to taste, enjoy and rate. The ratings then feed back into the algorithm so that it learns even more about their preferences and builds up a profile of their specific wine palate.
Thus the customer is the only one deciding if and why they like a wine. The power is back in their hands, and the pleasure of drinking wine becomes the only step needed to find new quality wines. Will this tech displace the huge wine marketing industry? Probably not. But it might give small producers and partners a chance, while helping customers better identify their own preferences and get good wine that fits them. 
Taking taste matching to the next level, a promising future for Palate Club
Wine is hardly the only industry to have been shaken up by the application of data tech, and Palate Club's taste matching technology doesn't need to stop there either. In theory, it could be applied to dozens of fields. The very same taste matching algorithms could be used to help customers choose chocolates, coffees, teas, or any number of food or beverages. 
Industries that struggle with complex food preferences and high variety, where budgets end up being spent on marketing, and small scale producers are being cut out of the profits; all of these can benefit from Palate Club's approach.
__
(Featured image by photosforyou via Pixabay)
DISCLAIMER: This article was written by a third party contributor and does not reflect the opinion of Born2Invest, its management, staff or its associates. Please review our disclaimer for more information.
This article may include forward-looking statements. These forward-looking statements generally are identified by the words "believe," "project," "estimate," "become," "plan," "will," and similar expressions. These forward-looking statements involve known and unknown risks as well as uncertainties, including those discussed in the following cautionary statements and elsewhere in this article and on this site. Although the Company may believe that its expectations are based on reasonable assumptions, the actual results that the Company may achieve may differ materially from any forward-looking statements, which reflect the opinions of the management of the Company only as of the date hereof. Additionally, please make sure to read these important disclosures.