How tech startups like Palate Club are helping health conscious consumers digest healthy choices
The wellness landscape has exploded into a profusion of research papers and must-have nutrients. Simply finding a product can, for many, become an anxiety-riddled experience with no clear answers. Tech startups have been doing their part to help, but until Palate Club released their recommendation service on the market, no one was delivering recommendations that were both tasty and healthy.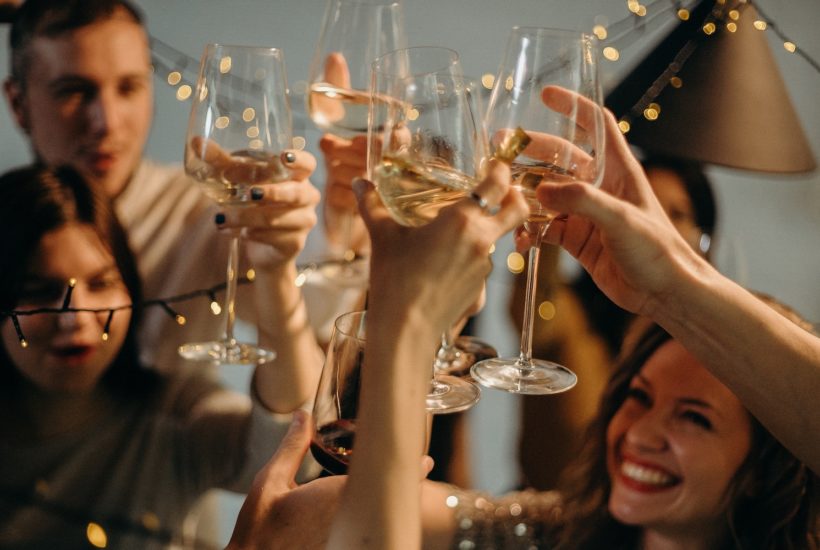 Once upon a time, a long time ago, before tech startups like Palate Club were cropping up, taking care of our health was a simple enough affair. All one needed to remember was to chant "an apple a day keeps the doctor away" in blissful ignorance of the daily DDT intake that was doing anything but.
Oh, how times have changed.
Nowadays things are more complicated. Organic food is on the rise and our collective awareness of the harmful effects of careless agricultural practices is increasing. Nutrition knowledge is also deepening and, for many, maintaining a balanced diet demands measured micronutrient intake in addition to the traditional macro measures of protein, carbs and fats.
According to Natural Product Insider, consumer interest in targeted ingredients which may help them achieve their specific health goals is also accelerating. This interest extends well beyond standard protein supplements and Vitamin C rich products.
Increasing amounts of research touting the health benefits of obscure or forgotten about components of our nutrition intake are being released every day. This is seeing nutrient demand focusing heavily on an ever greater number of minerals and other healthy substances like iodine, folic acid, antioxidants and resveratrol.
With great knowledge comes great… confusion and anxiety
With increasing health awareness also comes higher levels of anxiety for the health-conscious consumer. Aside from the additional worry that comes with a growing list of things that we could be missing out on in our diets, the current information overload makes for a difficult landscape to navigate.
The net result of progress here is that the simplest purchase can now devolve into a stressful, time-consuming experience. Near encyclopedic knowledge of every pesticide, nutrient or additive is needed to assess the merits of a product. And all of this has to take place before the age-old problem of finding a product that is actually appealing comes into the picture.
The paradox of this situation is that now consumers can feel completely lost, despite being equipped with more information than ever. This is not only despite the fact that new labels are appearing on products everywhere. It is also a direct result of the myriad of labels now appearing.
Even self-explanatory labels supposedly simplifying product selection can increase confusion. A simple organic label can be delivered by different organizations and industry bodies, each of which has its own standards it uses in certifying products fit for its label. What passes for organic according to one classification standard can fail when assessed according to another.
Tech-Health startups are stepping up and cutting through the noise
It's often said that if you want to make a great product, offer a simple solution to a problem. This is exactly what many tech startups are doing in the consumer health and wellness space. Now, many services and apps using technology as a keystone of their solutions are available to health-conscious individuals.
Of these solutions, fitness, health monitoring and other overtly health-focused apps have been getting the bulk of the wellness market's attention. But many others are moving in quietly to solve some of the more difficult problems
Innovation is now helping consumers deal with everyday choices concerning what they put into their bodies. As more creative "why didn't I think of that before?" solutions come onto market, there's now an answer to even the most niche of health concerns.
Evidence of this can be seen in apps like Rritual's functional mushroom adaptogen news app. This simple mobile application delivers a curated set of health articles which are of specific interest to people interested in improving their mental fitness and gaining other adaptogen benefits. The beauty of this app is that it doesn't just save users the hours of research needed to even find the latest news and developments, but each article that is presented comes with a concise summary in 80 words or less, making it quick and painless to stay informed.
Another creative use of technology in the quest to make healthy choices easier is Yuka. This simple app allows users to scan the barcode of any product and receive instant feedback about its ingredients' health impact. Backed by a full database of thousands of "good" and "bad" ingredients, users wanting to avoid parabens and other ingredients which may be considered as "bad" are spared hours of intensive research.
But despite the creativity and utility of these tech apps, there are few who manage to combine the ability to find healthy products and the ability to find desirable products, other than Palate Club.
Palate Club shows how tech can benefit health
Palate Club is one of the more innovative developers in the health and tech sectors at the moment, even if they're not overtly a health and wellness company. What is unique about their offering is the incredible ease with which subscribers to their wine subscription service can drink wines that are both healthy and delicious.
This access to at once healthful and tasteful wines begins with Palate Club's careful attention to selecting its catalogue of wines. Recognising that many consumers are drinking wine for its numerous and well-documented health benefits, this selection begins with a keen focus on the winemaking practices and even the vineyard itself.
This greatly eases the process of finding healthy wines and is a real boon for wine shoppers. A lot can be hidden behind the fancy labels of wine and a cute anecdote about traditional methods being passed down from father to son doesn't do much to reveal the types and quantities of pesticides used in the vineyards.
The end result of Palate Club's rigour is that only 5% of wines that it considers make it through the elimination process. If a wine is listed within Palate Club's wine club deals, customers can be sure that it adheres to impeccably high standards.
But this isn't where Palate Club's true innovation lies. Plenty of other apps exist for consumers simply wanting to find 'health products'. The real problem that still remains—and this is Palate Club's big tech innovation—is finding healthy products that suit the tastes of each person.

Palate Club has solved this problem for wine with their wine tasting app which matches customers with wines that they will like based on their past preferences. As each wine is evaluated, it's also tested and tasted for its palate profile, not just the winemaking and vineyard practices. Then, as users drink wines delivered to them by Palate Club, they can evaluate them using the app which can then match wines to each customer's individual preferences. It works exactly like Spotify and Netflix's personalized recommendations for music and TV shows.
—
(Featured image by cottonbro via Pexels)
DISCLAIMER: This article was written by a third party contributor and does not reflect the opinion of Born2Invest, its management, staff or its associates. Please review our disclaimer for more information.
This article may include forward-looking statements. These forward-looking statements generally are identified by the words "believe," "project," "estimate," "become," "plan," "will," and similar expressions. These forward-looking statements involve known and unknown risks as well as uncertainties, including those discussed in the following cautionary statements and elsewhere in this article and on this site. Although the Company may believe that its expectations are based on reasonable assumptions, the actual results that the Company may achieve may differ materially from any forward-looking statements, which reflect the opinions of the management of the Company only as of the date hereof. Additionally, please make sure to read these important disclosures.