Do we really need the Silicon Valley startup and VC ecosystem?
Know for its big ideas and equally big money, Silicon Valley has long been regarded as the epicenter of tech innovation. But various forces are combining to threaten its dominant position. This includes increased remote working and conferencing acceptance, national government-backed efforts, and geographically diverse events like the Startup Supercup. So where is the startup ecosystem headed now?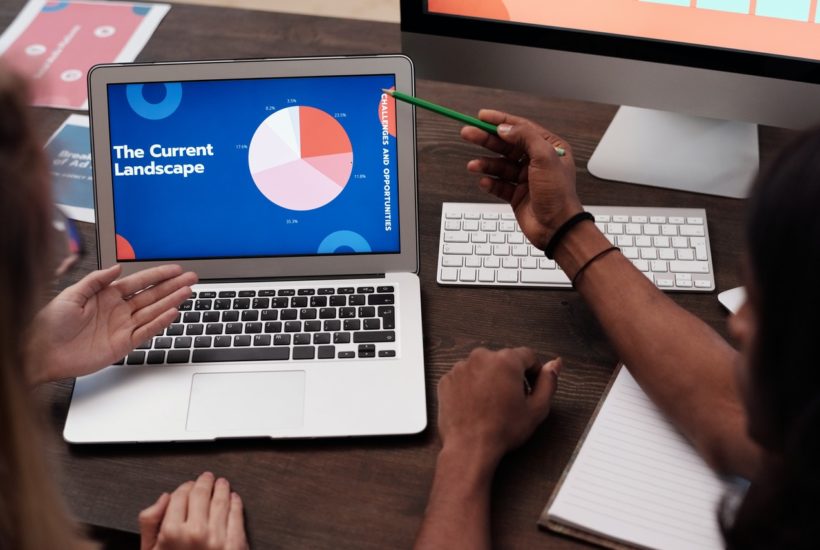 Whether in earnest or just as a thought exercise, many have posed the question: "where will the next Silicon Valley be?" Of course, even as the years wear on and the Valley sees its proportion of deal share drop, it still holds top position if the sheer amount of capital invested is the yardstick by which the king is crowned. Yet that's not to say its position isn't being threatened as tech events like the Startup Supercup threaten to steal its limelight.
For now, even as it manages to cling onto the number one position, its decline as the epicenter of tech innovation is, perhaps, inevitable—the trend is already seemingly headed in that direction. And while it may take the better part of a decade—or maybe even longer—for any seismic shift to play it, it's hard to deny Silicon Valley's appearance as having diminishing importance.
If Silicon Valley is diminishing in importance, where will the next big tech hub be?
Predicting where the next big tech startup hub will be has sapped the mental energy of many a mind over the years. Yet a decisive answer is yet to be found. Some point to emerging tech hubs like Miami, where an increasing number of entrepreneurs and VCs are setting up shop. But there is also plenty of action taking place outside of the U.S. There are also an increasing number of dispersed efforts from former founders setting up shop in unexpected places, which is precisely the story behind the Startup Supercup.
Then, beyond this level, national government-driven efforts to wrestle some of the action away from the States are also becoming a threat to Silicon Valley's dominance. The most recent of these efforts to create a thriving startup ecosystem comes out of Spain, with its so-called "Startup Law." Announced by Spanish prime minister Pedro Sánchez at last year's Web Summit, the new startup act seeks to make a number of sweeping changes to reduce administrative friction for startups and investors in the country.
Is it too late for Spain to jostle for its position in the global race for startups and VC?
Spain, however, is not alone in its efforts to foster a startup ecosystem in its country. It may even be trailing its neighbors by several years. Indeed, neighboring France began rolling out its "La French Tech" program almost eight years ago—a comprehensive nation-wide program encompassing a suite of incentives and aids to startups and investors. This includes visa programs, government co-investment in seed-stage companies, and R&D tax credits amongst a range of other measures.
But the reality of this race to become the next big startup and VC hub is that there may be no eventual winner. What is interesting is that we can start to see hints of this in the expansion of the French program into global "hubs" located in other countries such as the UAE, Brazil, Vietnam, and Taiwan.
Is this an indication that the future of startups and VC is set to become more distributed and global?
With global startups like the German-based N26 (which just raised a $100+ million series D last year), the U.K.-based Deliveroo (which is now valued at $7 billion), and the Brazilian Nubank (which has now fundraised in excess of $1 billion), it's clear that the world doesn't necessarily need Silicon Valley—nor any particular major hub for that matter—to see big startups raise big money. And with the increased level of comfort with working at a distance that came out of COVID-19, we're already on track to a more decentralized system of innovation and capital.
Indeed, talk of a more decentralized startup ecosystem has already been taking place for a number of years now, well before COVID-19 put the word remote on everybodys' lips. Various forces were already acting together to bring about a wider distribution of talent and capital. A handful of these converging forces includes the evolution of Angel syndicates, crowdfunding, the evolution of cloud infrastructure platforms, the explosion in startup incubators and accelerators, and an already growing acceptance of remote working.
Evidence that the startup ecosystem is dispersing is there, but it doesn't spell the end of Silicon Valley
The manifest evidence of the dispersal of startup talent and capital isn't too hard to find. Even before the global health pandemic, we were seeing incubators/accelerators in rural France, and even a highly specific digital mining incubator in Braamfontein, South Africa. Then, of course, COVID-19 hit and it only seemed to accelerate decentralization. Now, alternative tech startup events like the Startup Supercup are positioned to be some of the first out of the post-Covid gates. And, at about the same rate as we were going from "everything is going to be alright" to "omg we're all going to die," VCs were ramping up Zoom meetings in place of traditional in-person presentations.
However, what is more questionable is if the world can compete with Silicon Valley dominance when it comes to big ideas and high-stakes investing in disruptive technologies. It is widely acknowledged, for example, that European VCs are generally far more conservative and traditional in their investing philosophies. As an aggregate, they are described as more focused on achieving early revenue rather than chasing growth and tend to operate on the principle of "preventing failure" rather than the "failing and learning" principle that's widely embraced within Silicon Valley.
Why Silicon Valley has the upper hand when it comes to high-stakes innovation
Lack of investor risk appetite and a lack of big ideas are often cited as reasons why other startup nations and hubs don't achieve the same massive success. And this is perhaps quite true; it's rare to find global startups at the forefront of notorious 'disruptive' companies, for example. Where would the whole gig-work ridesharing and food delivery ecosystem be without the brash regulatory risk-taking and willingness to push boundaries that Silicon Valley culture engenders? Even the famed rise of Facebook is, in no small part, due to an all-or-nothing, take it or leave it attitude towards growth that very few investors have the stomach for.
But these sorts of brash attempts to push the boundaries of risk-taking and conventional business wisdom are easier to take when you're swimming in a sea of talent and easy money. Startup founders and early employees aren't so afraid to fail fast and hard when there are dozens of equally big opportunities just outside their door. And when the source of much of the capital that's backing these opportunities is from former startup success stories, investments can be just as much about keeping the dream alive as they are about making big returns. Facebook's first big investor, for example, was PayPal co-founder Peter Thiel, who was "comfortable with them pursuing their original vision."
We can argue whether Facebook's subsequent success was the result of wisdom and foresight, or just plain dumb luck. But that point here is that there aren't too many places in the world where a twenty-something college dropout working out of a frat-house is going to convince anyone with business experience that their internet startup with a few thousand users is worth $5 million dollars. It's even more unusual to then have that person invest half a million dollars of their own money into and then let the founders run amok, relatively unsupervised.
In reality, the only people who are generally willing to take on such risk are those who've been there and done that—former startup founders who have experienced the same sort of success-from-nothing. And that's largely where Silicon Valley has found its edge—its ecosystem that perpetuates the sort of thinking and risk-taking that's critical to many startup success stories, yet stomach-churning to the vast majority of investors, and individuals focused on progressing their career through more traditional pathways.
But not every great business is built on big ideas and risk-taking behavior
While there will always be a place for big ideas and risk-taking behavior in the startup world, the go big or go home mentality of Silicon Valley combined with overcrowding can make for a far from an ideal place for many. Arguably, it's products that are ultimately destined to fill mass-market demands that are most at home in Silicon Valley, whether they be social networks or largescale infrastructure services.
But that still leaves a huge gaping void—many of the most successful companies aren't headed towards valuations in the hundreds-of-billions on the back of exponential growth promises. In fact, entire industries are built on companies with much more humble valuations. For example, Rio Tinto, the number one miner in the world by market cap, doesn't even come close to playing with the top 20 tech companies. And that disparity continues right down each industrys' respective lists. Yet that's not to say that mining isn't a ripe field for investment—it stands to benefit from tech just as much as we all do.
Are we headed towards more niche startup hubs while Silicon Valley retains top spot?
More focused industries like mining are where some of the more promising developments in the tech startup ecosystem outside of Silicon Valley seem to be taking place. Indeed, there's already more than one specialized mining tech startup incubator hub in existence, with the Canadian-funded mining incubator by MineConnect being just the latest. And while none of the companies being incubated are likely to go on and reach the sorts of valuations that the Ubers and Facebooks of the world do, many will still disrupt mining operations, raking in hundreds of millions, if not a few billion in revenues once established.
And this sort of tech would very rarely survive in the Silicon Valley washing machine of mega-dollar high-risk capital and the build-em-quick mentality it demands. Further, this sort of tech specialization requires deep industry connections with niche industry knowledge and engineering specialization which is yet to find itself an epicenter. Thus, whilst focused hubs of specialized activity may never find themselves awash with trillions of dollars of capital or attain the legendary status of Silicon Valley has, they will still become vital hubs of investment and innovation. Just on smaller scales that are industry- rather than world-domniating.
France's Startup Supercup showing startup events are headed this way, too
As investors and startup entrepreneurs become more dispersed globally, it was only natural that the rest of the ecosystem would eventually follow as well. Now we're starting to witness similar movements in the tech event space, with events like France's Startup Supercup adding to the diversity of a space once dominated by the likes of mega-events like TechCrunch Disrupt. And while the Startup Supercup will necessarily be smaller than such events, that's not necessarily to its detriment. In fact, it works as a positive in much the same way that focused startup hubs will equally benefit specialized industries like mining.
This is seeing the event feature slightly left-of-field areas of tech startup innovation, like AgTech—something which doesn't get a whole lot of love in Silicon Valley circles. Yet, like mining and other large industries that don't feature heavily in the usual buzz emanating from Silicon Valley, it has an equally integral role in our society's evolution as the biggest social media startups do… and arguably a much more important one, too!
Arguably, this is the natural evolution of the startup ecosystem. As tech penetrates increasingly deeper into every facet of our lives, the demand for innovative startups and venture capital is only going to increase. And, as it does, so to will its dimensionality as the risk-profiles and caps on growth will become increasingly varied. An AgTech or mining startup, for example, has a much clearer path to revenue and profitability than yet another social media startup. This ultimately means startup investing will also become appealing to an ever more diverse set of profiles. The combined result of this evolution is a desperate need for events like the Startup Supercup, without which some of the most valuable startups yet to come would not have the exposure or room that they need to grow.
—
(Featured image by Mikael Blomkvist via Pexels)
DISCLAIMER: This article was written by a third party contributor and does not reflect the opinion of Born2Invest, its management, staff or its associates. Please review our disclaimer for more information.
This article may include forward-looking statements. These forward-looking statements generally are identified by the words "believe," "project," "estimate," "become," "plan," "will," and similar expressions. These forward-looking statements involve known and unknown risks as well as uncertainties, including those discussed in the following cautionary statements and elsewhere in this article and on this site. Although the Company may believe that its expectations are based on reasonable assumptions, the actual results that the Company may achieve may differ materially from any forward-looking statements, which reflect the opinions of the management of the Company only as of the date hereof. Additionally, please make sure to read these important disclosures.