VC's showing incredible interest in AI and ML. What's cooking?
The resurgence of artificial intelligence started ten years before when computing power became cheaper, big data research exponentially expanded, and deep learning algorithms developed. Where is venture capital investing in AI startups heading? There could be two consequences of these highly funded startups. It will either be revolutionizing or it won't.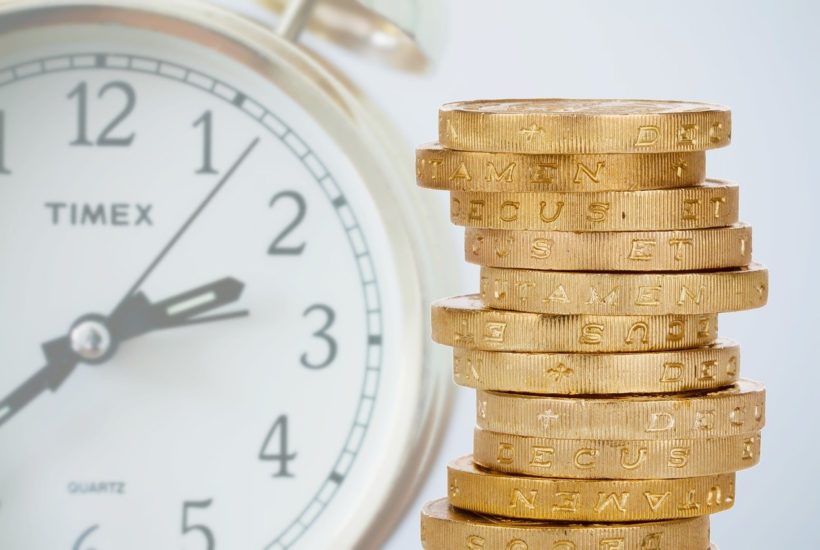 Venture capital is not entirely different from other modes of investments, and it follows the prevailing market trends like others. There was a time when social media used to be a buzz, and investors from all backgrounds flocked in to support those. Similar happened in the world of mobile applications and affiliated product engineering. Global venture capitalist Dale W Wood says, "The world is witnessing an enhanced upsurge in venture capital investments in automation and the artificial intelligence spectrum. A few years before, it became amply clear that artificial intelligence was the hottest and latest place where companies could be built and grown. So, venture capital investments just went exponentially."
AI is such a hot take in the venture capital world that a mere mention in a relatively conventional product is enough to attract multiple funding rounds. Startups, too, have started capitalizing on the trend. They have started playing tricks of all types to remain afloat in the machine learning and artificial intelligence world by using the prevalent for raising unimaginable amounts of money.
What do statistics say?
Let us put things into proper perspective by deep diving into the statistics of VC investing in AI and ML. Google acquired DeepMind by paying more than $500 million in the year 2014. iFlytek Co.—a Chinese voice recognition multi-billion company, holds a total market capitalization of $ 9 billion, above 60 billion Yuan. According to a study by Tsinghua University, artificial intelligence startup companies in China raised $28 billion through more than 360 venture capital deals in the year 2017 alone.
Very credible market research demonstrates that venture capital investment has become four times from the year 2016 to the year 2018 in computer-aided graphics technology companies. It aggregates to a whopping $8 billion.
Upon analyzing more than 1000 deals during this time frame of three years, we found some startling revelations. Chinese venture capital companies are investing more money into Chinese startups such that it amounted to more than half of all the dollars contributed. Similarly, 80% of the biggest deals happened in the Chinese space.
Let us see how the picture unfolded in the year 2018. China surpassed the United States in venture capital investments in artificial intelligence startups by more than three times. Also, two-third of all the capital went into Chinese startups. Just two years before, in 2016, it was almost a turn-around when the United States was leading—with 400% more capital was being poured into the computer-aided graphics and vision sector alone. The statistics show that in 2018 Chinese investors poured 2000 % more capital into the same industry of what they were in 2016.
And there is more to it. Even the average deal size is more extensive in China, with nine times more investment than in the United States. It has become sufficiently proven that Chinese venture capital companies are spreading money across multiple organizations and focusing more money on fewer startups. Even though this data doesn't catch every venture capital deal, we are very close to deriving a pattern.
Some use cases of artificial intelligence in venture capital investing
From healthcare to retail, transportation to education, few industries have not been entirely disrupted or transformed by artificial intelligence. CEO and founder of Dale Ventures, Dale W Wood, opines, "People making investments in the technology sector are relying on artificial intelligence to guide where to pour money. It might come as an obvious utility of machine learning and artificial intelligence; howsoever, it seems that venture capitalists are slower to adopt it."
Let us provide a brief of some use cases of artificial intelligence in venture capital investing.
Personality assessment of founders
People who go on building revolutionizing concepts and technologies that change the world have some traits in common. We can use artificial intelligence to understand personality traits by using semantic analysis and natural language processing.
Due diligence
Due diligence processes are very tiring and time taking. Sometimes it might take months. As time is everything in the VC space, artificial intelligence can cut short the lengthy due diligence procedure and bring accuracy with better results.
Sourcing
Artificial intelligence can be effectively utilized to identify and track trends, reaching for further prospects, and making deals. Venture capital is such a space where chances come and go very quickly, and what matters is the timing. Hence, AI could prove very effective in sourcing opportunities.
Resource management
Artificial intelligence can be easily used to steer venture capitalists regarding resources through connections. These resources could be legal or technology collectives in assets that can benefit their portfolios.
Risk-return ratio modeling
Venture capitalists are eager to assess the risk and return ratio inherent in their investments. Artificial intelligence can help map the markets and develop a better model of a potential opportunity's financial aspects.
Why so much interest in artificial intelligence funding?
Artificial intelligence is an age-old concept having a history as old as that of computing. Every time it received a renewed interest, funding followed. In the beginning, it was the government's push and fund that grew the appeal and further research.
Then came the second wave. The private sector primarily funded it, and the market dynamics were driving it. The latest interest in artificial intelligence and machine learning research is coming from everywhere. Not only are the governments funding with enormous amounts of money, but venture capitalist companies have opened their coffers. Billions are being poured into their own artificial intelligent operations and the development of affiliated services and products.
The resurgence of artificial intelligence started ten years before when computing power became cheaper, big data research exponentially expanded, and deep learning algorithms developed. Big-ticket corporations such as Apple, Amazon, Microsoft, IBM, Facebook, and Google put aside their earlier concerns about AI and have accepted it with open arms.
That made entrepreneurs across the globe smell the chance, build new startups around artificial intelligence and machine learning, and introduce affiliated AI-based services and products into the market. Venture investors, too, are aware of the opportunity. In the previous ten years, funding of AI companies has continuously risen. Ten years before, average early-stage AI-based startup financing was less than $5 billion but coming to the year 2017, average funding increased to $11.7 billion, which is more than two times increment. In the year 2018, artificial intelligence investments raised $9.3 billion, which was an all-time high.
Winding up
So, where is venture capital investing in AI startups heading? There could be two consequences of these highly funded startups. Either artificial intelligence and machine learning shall prove to be a great revolutionizing force that would transform private companies, governments, small organizations, big enterprises, startups, established companies—or it won't. If the former case comes out true, all these investments will pay substantially; otherwise, it will prove another bubble in the dot com bust lines.
_
(Featured image by Tumisu via Pixabay)
DISCLAIMER: This article was written by a third party contributor and does not reflect the opinion of Born2Invest, its management, staff or its associates. Please review our disclaimer for more information.
This article may include forward-looking statements. These forward-looking statements generally are identified by the words "believe," "project," "estimate," "become," "plan," "will," and similar expressions. These forward-looking statements involve known and unknown risks as well as uncertainties, including those discussed in the following cautionary statements and elsewhere in this article and on this site. Although the Company may believe that its expectations are based on reasonable assumptions, the actual results that the Company may achieve may differ materially from any forward-looking statements, which reflect the opinions of the management of the Company only as of the date hereof. Additionally, please make sure to read these important disclosures.