As the wine industry starts to rebuild, wine subscription services like Palate Club will help it recover from COVID-19
How people purchase wine has changed in the last few months. Ever since the outbreak of the coronavirus, wine production and sales from wineries and vineyards have largely been affected. Nevertheless, wine delivery services like Palate Club remain strong and commercially successful.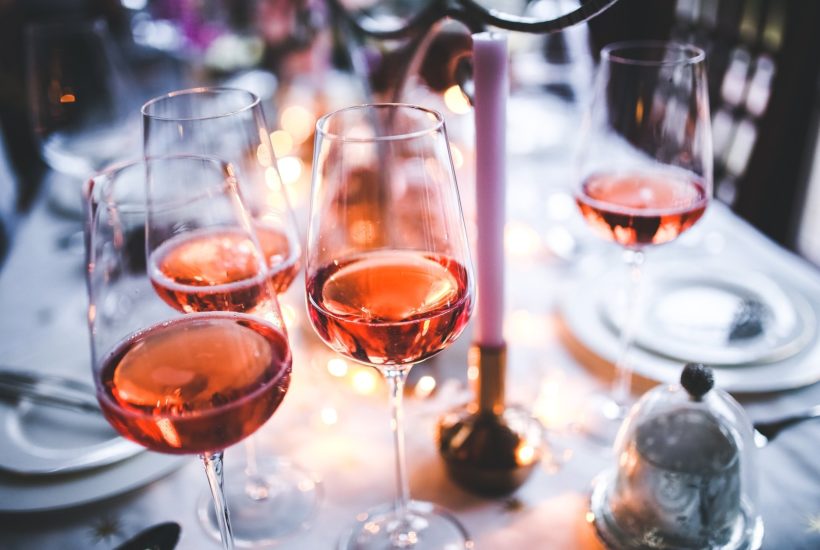 It is no secret that the economic repercussions of the pandemic were devastating to nations all over the world. A lot of businesses were forced to close as the World Health Organization recommended that everyone stay indoors and comply with the quarantine. As a result, various industries have endured financial losses, with the hospitality and wine industry, in particular, taking a hit. Nevertheless, wine delivery Palate Club is finding a way to remain successful and serve the United States.
To date, the U.S. is one of the world's largest winemakers, producing about 800 gallons (ca. 3,028 l) a year. It sits in company with Italy, Spain, and France, the latter making seven to eight million bottles of wine annually or 16% of the global wine production, which translates to €7.6 billion in export revenues.
Wine sales during the pandemic
In America, the state of California has 4,391 wineries and produces 84% of the wine in the country. A recent report indicates that during the lockdown, wine sales have increased by 38%, with dollars spent per wine up by 15%. However, the San Francisco Wine Institute revealed that the whole wine industry is looking at a $6 billion loss.
Normally, California has about 24 million tourists, employing about 300,000 people, and generating almost $58 billion—but COVID-19 has affected that greatly with the shutting down of vineyards and wineries. Add to that the wildfires that have plagued the state in the past year and it is enough to make this world-renowned wine country worry about the future. Rob McMillan, founder of Silicon Valley Bank's wine division, recalls how the Kincade Fire that raged through Sonoma could be a game-changer: "The real damage from the fires isn't on the harvest, it's on the economy. From a tourism standpoint, people will choose not to come to the vineyards."
And now that restaurants, wine bars, tasting rooms, and the like are also closed to the public, it has added another dent to winemakers' struggles. Daniel Sumner, a UC Davis agricultural economist, acknowledges that the stakes are high: "We don't know how bad the recession will be or how long it will be, but it looks like it will continue for a while. We may be a ways away from a wave of bankruptcies, but there will be churn in the industry."
The role of direct-to-consumer wine shipping
Which is why it was such a relief when the Alcoholic Beverage Control (ABC), eased up on its alcohol regulations with regard to pick-up and delivery. ABC believed that Californian businesses needed all the help that they can get during the lockdown, and wineries and restaurants often work together when it comes to supplying customers with wine. So even if patrons are not really paying restaurant prices for the wine, it gave a bit of support when wine was allowed to be included in takeout menus and delivery options.
For wine clubs like Palate Club, its experience in direct-to-consumer wine shipping played a huge role in how they are navigating the current shelter-in-place orders in California. Its expert team, led by founder Nicolas Mendiharat, did their homework and filled their online wine shop with labels from the best vineyards all over the world. Each bottle of artisanal wine, ranging from $17 to $59, has been selected by master sommeliers Jennifer Estevez and Aubrey Terrazas, with consultations from wine experts Guillaume Puzo and Aymeric De Clouet in Paris.
Mendiharat's idea behind the wine delivery service is to stand out from the wine clubs of old, who usually entice customers with expensive but dull wines: "We want to upgrade the broken system for buying wine, eradicate snobbery, and make it easy for people to find and enjoy their wine without question."
Goodbye to crowdsourced reviews, hello to data science
Apart from the retail wine shop, Palate Club also has a namesake app that uses an algorithm to match customers with the top 15% of the best wines all over the world. Developed by professional sommeliers, and some of the best neurologists and mathematicians, the data science calculates the customer's unique palate profile that displays their affinity with certain wine features, such as acidity and tannins—then gives a wine recommendation that is notably personalized for that individual alone.
Investors are calling it the "Netflix for wine"—a remarkable use of artificial intelligence for this long-standing industry, whose history dates back to ancient times. Mendiharat wants to revitalize the sector that is now facing a lot of challenges and is in dire need of innovation. "The wine club model thrives because of its convenience, purchasing simplicity and curation," he says. "But it needed a new experience tackling the main problem the customer is facing: good value for your own personal taste. This is why we built Palate Club."
Moreover, Palate Club offers a blind tasting kit—at your request, a box of several wine bottles with all the labels covered can be shipped to your doorstep, and you can have an authentic and bias-free tasting experience. Enjoy it alone or with friends—and judge the wine based solely on taste, without any other information provided. This is another event distinctive only to this one-of-a-kind wine club. Per Mendiharat: "At our end, we also believe a key trend is for a different and better experience, the social and fun aspect of wine, sharing with friends—all of which seems to have been forgotten in wine brand marketing."
Surviving COVID-19
Mendiharat and his team have faith that the wine industry will prevail during a very tough time in American history—that is, if everyone is open to change and adapting to the new normal. Creativity and coming up with something new is essential, and the Palate Club app, with its world-class design and rating system, is definitely on track to reshape a customer's approach with how they drink and appreciate wine.
Napa Valley Vintners' Teresa Wall also has hopes for the viticulturists in California. "We've weathered short-term disasters before," she says. "Obviously, we've seen nothing as extended as the COVID-19 pandemic, but we have rebounded from disaster in the past, and we can draw upon that now."And if investors' excitement and interest are anything to go by, all eyes are now on Palate Club, as it continues to stand tall and flourish amongst fellow wine sellers who are looking to make a profit and stay afloat amidst a pandemic.
—
(Featured image by Karolina Grabowska via Pixabay)
DISCLAIMER: This article was written by a third party contributor and does not reflect the opinion of Born2Invest, its management, staff or its associates. Please review our disclaimer for more information.
This article may include forward-looking statements. These forward-looking statements generally are identified by the words "believe," "project," "estimate," "become," "plan," "will," and similar expressions. These forward-looking statements involve known and unknown risks as well as uncertainties, including those discussed in the following cautionary statements and elsewhere in this article and on this site. Although the Company may believe that its expectations are based on reasonable assumptions, the actual results that the Company may achieve may differ materially from any forward-looking statements, which reflect the opinions of the management of the Company only as of the date hereof. Additionally, please make sure to read these important disclosures.