What's next for the wine industry post-COVID-19? Palate Club has the answer
The onslaught of COVID-19 has changed consumer behavior towards purchasing wine. Vineyards and wineries have also been affected in terms of production and sales. Yet amidst a catastrophe rises Palate Club, who has found a way to stand strong and flourish in an industry straining to remain profitable during one of the toughest times in history.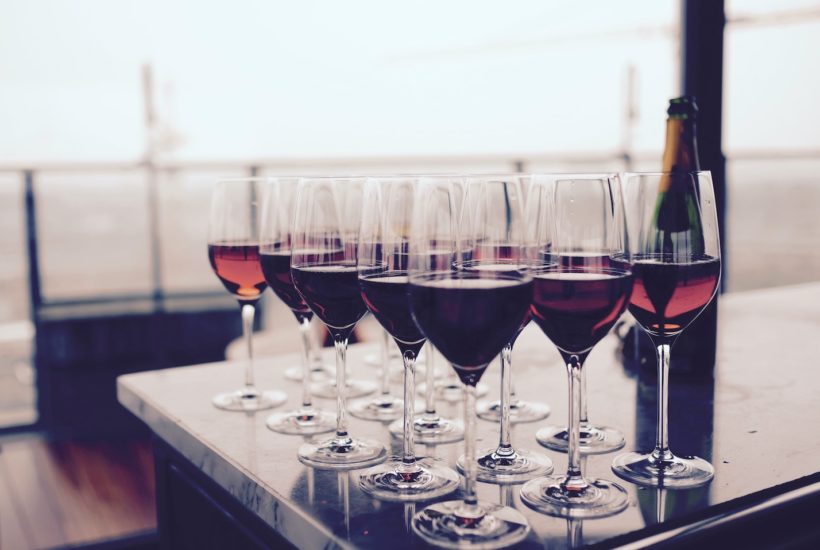 As the pandemic continues to take its toll in various countries all over the world, a lot of businesses have been feeling the effect of the quarantine. Many remain closed in order to help flatten the curve, which means a struggling economy. This is particularly felt in the hospitality and wine industry, which was really affected by social distancing measures. Yet, in spite of it all, Palate Club, a wine subscription service in California, is alive and thriving during these troubled times.
Almost all wineries in the U.S. have or are affiliated with restaurants, tasting rooms, and wine bars, almost all of which are still largely inaccessible at this time. America is one of the largest producers of wine—at 800 million gallons a year—so the current situation has been quite devastating to the sector. California has the most known wineries numbering at 4,391, and produces 84% of the wine in the country.
In contrast, France tops the global list, alongside Italy and Spain, though these countries are facing their fair share of challenges as well. French vignerons turn out seven to eight million bottles of wine yearly—accounting for 16% of wine production worldwide, earning €7.6 billion in export revenues and keeping more than half a million people employed. Jean-Marc Touzard, director of public research institute l'INRA, believes in the importance of wine, both to the French economy and culture: "Lots of jobs are involved. It creates and sustains a tourism economy…Wine holds a major place in French culture. It ties France to its history."
Adapting to the new normal
But while French distilleries are experimenting by turning their unsold wine into hand sanitizers in the wake of COVID-19, how has the U.S. wine industry been coping? California, in particular, with its famous wine regions of Sonoma and Napa Valley, remain the spotlight. In 2018, shipments from the state rose to approximately $40.2 billion in retail value. Jon Moramarco, editor of the Gomberg Fredrikson Report, thinks it's worth pointing out that "California wine shipments experienced a 15% volume growth in the U.S. over the last decade…Wine marketers are working to maintain the interest of Boomers and attract Gen X'ers and Millennials with new and different wines."
That being said, the Wine Institute in San Francisco reports that the whole industry could suffer a loss as great as $6 billion.The Golden State, in particular, usually sees upwards of 23 million tourists—but everything changed when the pandemic became widespread. Teresa Wall, who works with Napa Valley Vintners, cites the loss of visitors as a major factor in why wineries struggle today: "Tasting ended immediately with the shelter-in-place orders in March…there was an entire period of time when no one in the country or the state was allowed to visit."
It's a good thing that the Alcoholic Beverage Control (ABC), has earlier relaxed its rules on alcohol pick-up and delivery, in order to help Californian businesses during the lockdown. Restaurants were since allowed to include beer, cocktails, and wine, especially, in takeout menus and delivery options, under the condition that customer orders must always include food items. Alcohol sales usually comprise 30% of the revenue for these SMEs, so the announcement was a welcome one.
For wine clubs like Palate Club, who already has the experience of direct-to-consumer wine shipping, ABC's support further validated its mission to continue bringing wine to customers, especially in California, where the company serves to bring more options to oenophiles who are limited to enjoying their bottle of red or white at home during the quarantine.
Infusing the wine experience with the power of AI
Palate Club is an extraordinary wine club in that it has created a namesake app that investors are hailing as "Netflix for wine"—by using a smart algorithm, the app calculates the user's palate profile to match with a wine suited to their tastes. The science comprises a database of over 200 wine traits from the wine club's premier selection, and backed by expert sommeliers in the U.S. and wine consultants in France.
Nicolas Mendiharat, founder and fellow wine lover, encouraged his team of developers to use the power of artificial intelligence to make personalized recommendations unequaled by other wine clubs. In an interview, he stressed the significance of innovation, especially in an enduring industry: "Wine clubs have mostly become popular since 2005 when U.S. wineries were allowed to ship directly to U.S. customers by a Supreme Court ruling. Most wine clubs are therefore affiliated to a specific winery. As for us or other retail clubs using imported wines as well as American wines, the wine club model thrives because of its convenience, purchasing simplicity and curation. But it needed a new experience tackling the main problem the customer is facing: good value for your own personal taste. This is why we built Palate Club."
Indeed, Palate Club has ambitions of realizing the full potential of technology and statistics in order to track personal palate preferences, and subsequently provide its customers with recommendations that are completely individual and customized. It is also its target market's personal wine stylist, shipping wines to its members that are proudly artisan and sustainable. The more users drink and rate wines over time, the more the company can continuously develop its recommendations with the use of data science. In an industry saturated with wine clubs promoting mass-market labels to customers, Mendiharat has come up with a brilliant idea that makes the company stand out against other wine subscriptions who are eventually doomed to fail to please their customer base.
Planning for the future
With a top-notch team comprising professional sommeliers, neuroscience and mathematic experts, and elite app developers, Palate Club has come up with a stellar app that has a world-class design and rating system. Mendiharat has full confidence in how the app will play a role in enhancing the customer's wine-drinking experience: "As a rule, we consider every customer's palate is different and make a point of delivering a vast diversity of wines. But obviously, with the level of feedback data from the ratings, we start to see taste clusters, which in certain cases are surprising."
He continues: "For instance, we see the old world and new world type have no particular preference in the U.S., so there are as many customers preferring full-bodied fruity reds as mineral lighter ones coming from Europe. Exotic grapes and blends are also winning because of their strong matching with certain palates. Wines with a lower alcohol level are also enjoyed more than we thought."For investors looking to make a comeback in the world of wine, Palate Club brings a revolutionary solution in a struggling industry heavily affected by COVID-19.
—
(Featured image by Timur Saglambilek via Pexels)
DISCLAIMER: This article was written by a third party contributor and does not reflect the opinion of Born2Invest, its management, staff or its associates. Please review our disclaimer for more information.
This article may include forward-looking statements. These forward-looking statements generally are identified by the words "believe," "project," "estimate," "become," "plan," "will," and similar expressions. These forward-looking statements involve known and unknown risks as well as uncertainties, including those discussed in the following cautionary statements and elsewhere in this article and on this site. Although the Company may believe that its expectations are based on reasonable assumptions, the actual results that the Company may achieve may differ materially from any forward-looking statements, which reflect the opinions of the management of the Company only as of the date hereof. Additionally, please make sure to read these important disclosures.