How has COVID-19 changed the way we think about our health?
The pandemic is far from over, but we can already see how it is beginning to change our behavior and economy. Nowhere is this more true than in the domain of health, where our awareness, instincts and habits have adjusted considerably. The changing landscape is a difficult one for individuals to navigate, much less investors, but we can begin to observe certain trends both should keep in mind.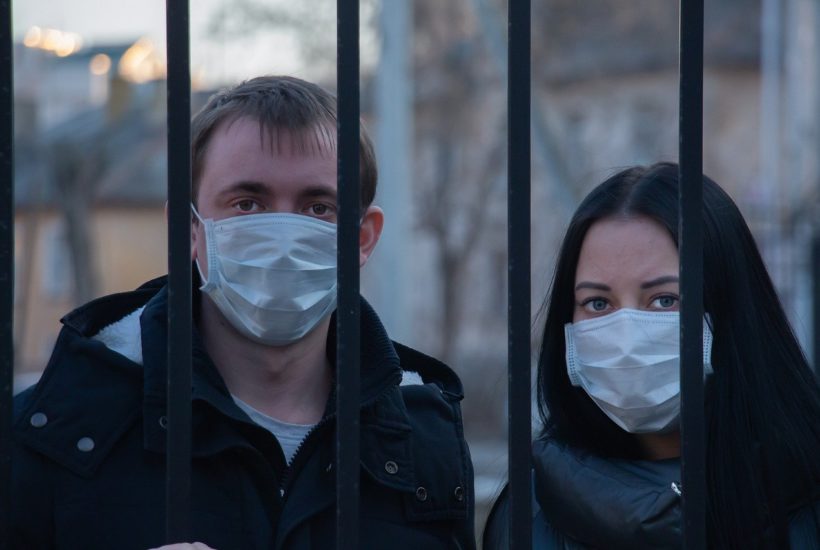 The COVID-19 pandemic has altered or lives in countless ways, from our behavior to how we think about health and responsibility. It has divided American society, and united others. It has ended too many lives, and changed the course of many more. Yet there is hope, the latest results from large scale Covid-19 vaccine trials look promising. Many may be hoping that life returns to 'normal' once the population has been largely vaccinated, and while much of it will, some ways we think and behave, especially about health, will forever be altered. Trends that investors cannot afford to ignore.
How many Covid-19 behavioral changes will survive the vaccine?
A time traveler from even so little as a year ago jumping forward to one of today's metropolises would have serious concerns. Emptier streets, fewer cars, masks on almost all faces, shuttered stores and empty restaurants. They might think some global catastrophe has befallen the world, and they would not be far off. But what would they see if they jumped forward another year or two?
Would masks still be in vogue? How many precautions will be taken at checkouts, cafe's or on public transportation? To try and find answers we can look at the countries in east asia worst affected by previous virulent diseases like SARS.
While mask wearing when sick (out of courtesy and civic duty) was already in vogue, the health scares of the early 2000s helped make the behavior more ubiquitous. Observers noted a significant increase in mask wearing in public, especially congested public transport and crowded streets. While increasingly poor air quality in Chinese cities like Beijing could also have contributed, the scale and frequency of the response seems to indicate that despite the diseases fading into history, their mask wearing legacy remains.
Given that countries wear mask wearing was already uncontroversial, and those who implemented it quickly, had far lower transmission rates, suggests it may be a strategic choice moving forward. Which governments are likely to encourage, and companies profit from. That said, mask making companies are already enjoying record heights of demand, while their products will still be needed in the future, demand will be lower than today. Investors should look beyond the obvious to find health innovators likely to boom in the post-pandemic world.
Other behaviors are likely to return to normal, restaurants and cinemas will still run, airline traffic will take off again, but the way we think about our health will not.
How has Covid-19 changed the way we think about our health.
There are many things our time traveler might not be able to notice. Ranging from the constant stress and anxiety about our health, to the way we linger in the health and wellness or supplement section of our grocery store or pharmacy. Yet the numbers show both to be more than significant. Some of these changes are more likely than others to outlast the pandemic, and investors should be taking note. 
Primarily the changes represent a broader focus in our day to day lives on health. We spend more time, energy and money on health considerations. We have become more aware of the day to day struggle to maintain good health, as well as the importance it can have on the rest of our lives. We are now constantly looking for ways to incorporate these new worries and concerns into our daily lives.
The two areas where we expect to see the biggest changes are in our thinking about prevention and mental health.
Covid-19 has changed the way we think about immunity
Once upon a time, immunity was something you were lucky enough to get after a disease, the result of the natural process of the body protecting itself against the disease. Boosting your immunity system was a chore you thought about once in a blue moon when downing a glass of orange juice perhaps.
Now with the pandemic such an omnipresent threat, we are starting to take the business of bolstering our immune systems more seriously. Once again, we can see trends from Asia crossing the pacific, ingredients once thought of as exclusively the realm of Chinese or Ayurvedic traditions are making strong inroads into US consumer awareness and lives.

Nowhere is this more clear than the revival in popularity of adaptogens. Known predominantly for their ability to let the human body adapt to changing circumstances or stresses, they have been popular in traditional medicines across the globe and are now the focus of many natural health innovators in the west. While they may not protect against a threat as serious as COVID-19, the can help the body get into better shape to do so itself, a prime example of how preventative care and immunity-boosting are a growing focus of our new health spending patterns.
Companies focusing on immunity-boosting and strengthening are likely to do well, but those likely to do the best are those also tackling the second big shift, our concern for mental heath and wellness.
COVID-19 has put a spotlight on ordinary, day to day, mental health.
Virtually every government out there has issues with some version of 'how to take care of your mental health' during the pandemic. From Canada in the north to New Zealand in the far corner of the globe, governments are responding to increases in anxiety, stress, depression, and isolation resulting from the pandemic.
These efforts are not just a response, however. They are also part of the changing conversations about mental health. An acceleration, if you will, of the broader trend to take mental health conversation away from a clinical or psychiatric one, to one of everyday care and daily effort.
The pandemic has forced us to confront a topic few enjoy thinking about, but virtually everyone can benefit from: how we take care of our mental health. While Americans have often led the world in questions of physical fitness, mental fitness, from an everyday perspective has too often been left aside. Whether it is the stoic nature of our sport-loving culture, or a lack of awareness to the efforts that can be one, Covid-19 has helped reverse the trend. And once we start, there is no reason to go back.
Yet options are limited for Americans seeking to better tackle stress and prepare their minds and bodies for the difficulties of life during, and after, Covid-19.
Building mental fitness into our daily lives with Rritual
All this stress and anxiety has had some positive effects, neighbours everywhere are taking extra steps to care for eachother, and acts of kindness bring cheer and hope across the globe. Yet as we try to tackle the mental health problems now ubiquitously acknowledged, the companies that are helping people tackle these challenges on a daily basis are poised to do well in both the short and long term.

One approach that shows particular promise is to encourage and enable consumers to adjust their own daily routines, rather than requiring them to create new ones. Rritual, Canadian functional mushroom and adaptogen innovators, are one company determined to do just that. Their award-winning powders and elixirs are designed to be an easy addition to a morning coffee or tea. Incorporating simple yet effective solutions to bolster the immune system or support sleep or stress relief into customers' daily routines.
A strong example of the kind of forward thinking that will be required to adapt to the realities of life after the pandemic. As our ways of thinking about health and wellness evolve, so to will our consumption habits, and the brands which stand to benefit.
—
(Featured image by vperemencom via Pixabay)
DISCLAIMER: This article was written by a third party contributor and does not reflect the opinion of Born2Invest, its management, staff or its associates. Please review our disclaimer for more information.
This article may include forward-looking statements. These forward-looking statements generally are identified by the words "believe," "project," "estimate," "become," "plan," "will," and similar expressions. These forward-looking statements involve known and unknown risks as well as uncertainties, including those discussed in the following cautionary statements and elsewhere in this article and on this site. Although the Company may believe that its expectations are based on reasonable assumptions, the actual results that the Company may achieve may differ materially from any forward-looking statements, which reflect the opinions of the management of the Company only as of the date hereof. Additionally, please make sure to read these important disclosures.