How is this company reevaluating the biotech sector?
It's a billion-dollar biotech based out of California, and it has a host of late stage assets that are, assuming things run smoothly, poised to hit markets across the globe.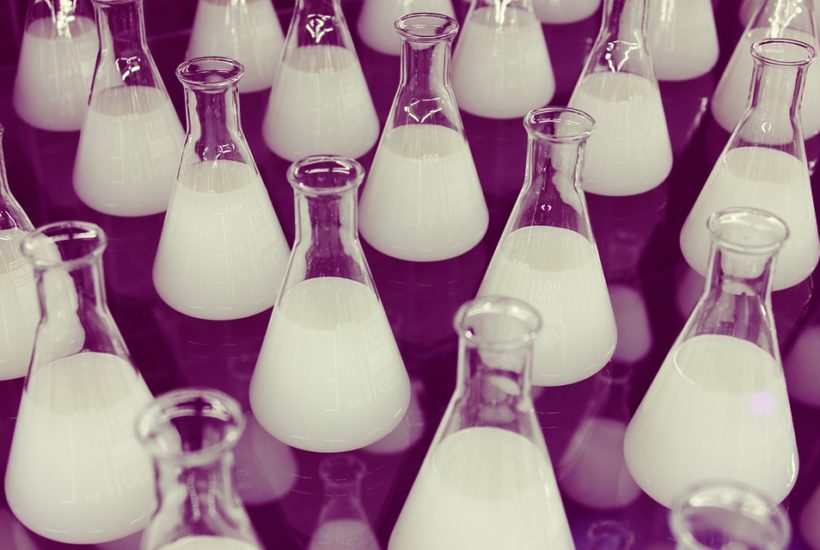 Sometimes in the biotechnology space, market misinterpretation of an event can create an opportunity to get in at a discount ahead of a rebalancing. With the vast number of catalyst inputs, and especially at the development end of the space, it's perhaps fair to say that this sort of misinterpretation driven discrepancy happens more so in this sector than any other.
These objectives can be some of the quickest and easiest entries for a trader or investor – assuming he or she picks up on them before the rebalancing occurs.
Here's one that just happened, and that – as yet – remains firmly in the realm of opportunity.
The company in question is Dermira Inc (NASDAQ:DERM).
It's a billion-dollar biotech based out of California, and it has a host of late stage assets that are, assuming things run smoothly, poised to hit markets across the globe. We will look at these in a little more detail shortly, but first, let's address the event that has caused the imbalance.
On May 9, Dermira reported that it is set to raise $250 million by way of a private offering of senior convertible notes. The notes will hold an annual interest rate of 3%, payable semiannually, mature on May 15, 2022 and be convertible, at the option of the holders, into shares of Dermira's common stock.
Now, it is first important to note that this sort of financing option is not unusual in the development stage biotechnology sector. These are companies that are pre-revenue, and as such, need to seek alternative methods of funding their operations. Equity issue or debt driven capital injections are generally the preferred method. At outset, neither of these options are particularly attractive to shareholders. Why? Because they result in a degree of dilution (with the degree variable dependent on the structure and size of the raise) to the holdings of an existing shareholder. If a company can justify the raise, then shareholders generally don't have too much of a problem with its impact on their exposure. If the capital is expected to be swallowed up without being put to use in such a way that it can result in company value appreciation, however, shareholders are generally not impressed.
On the announcement, Dermira has lost close to 20% of its market capitalization.
Before we get into why we think this is an oversight, let's first look at things from a seller's perspective. At last count, and March 2017, this company had more than $400 million cash on hand. For many, this is a sizable sum (and for a company at this end of the sector, even one with late stage assets, the many would be correct in this instance) and as such the raise is a bit of a blindside move. It's also the first time this company has raised through debt issue, again adding to the surprise element of the announcement.
What these sellers don't seem to be taking into consideration, however, is the potential implications of the cash that Dermira will add to its balance sheet on the back of the raise. These implications are rooted in its pipeline.
Over the last six months, the company has completed, and completed successfully, two pivotal trials investigating its lead assets in two potentially very large markets.
The first is a psoriasis asset called Cimzia, and as per top line, it's a safe and effective therapy for its target indication – the treatment of patients with a moderate-to-severe plaque form of the condition.
The second is an axillary hyperhidrosis asset called glycopyrronium tosylate. For those not familiar with this condition, it's basically another term for excessive and uncontrollable sweating. Again, the drug proved pretty much beyond doubt in the phase III trial that it is safe and effective, and is almost a shoo-in for approval when it goes up for judgment in front of regulatory authorities around the world.
These are two incredibly large patient populations and Dermira is on the brink of entering both with a fresh approach to therapy.
Looking specifically at timeframes, UCB SA (EBR:UCB), which is Dermira's partner on the psoriasis asset, will submit marketing authorization applications in the United States, Canada, and Europe before the end of the third quarter. With the hyperhidrosis asset, Dermira is going it alone and expects to submit an NDA to the FDA in the US during the second half of this year.
Based on standard timeframes, then, we're looking at mid-2018 as this company potentially having two blockbuster assets at-market, in various global regions.
And therein lies the opportunity.
When it comes to capital raising, the important thing is to ensure that the funds are going to add value. In this space, that either means funding a company to a catalyst (say, a trial completion) or funding a commercialization effort for an approved drug. In this instance, the latter is true. The company will have circa $700 million on its books with which to ensure that the assets, once green-lighted in their respective markets, get off to a strong commercial start. Ensuring a strong shelf presence is almost as important as getting through the clinical development process in this sector. It's also pretty much as expensive. It's a different ballgame, but underfunding it is a mistake that has led many seemingly successful drug development programs into the biotech wasteland.
Dermira seems to recognize this, as illustrated by its latest raise efforts, and we think this bodes well going forward. The approvals for the above-mentioned assets alone are enough to close the gap induced by the debt issue. Combine this with the potential for strong revenue collection on the assets in question and it's a no brainer.
—
DISCLAIMER: This article was written by a third party contributor and does not reflect the opinion of Born2Invest, its management, staff or its associates. Please review our disclaimer for more information.