How to avoid travel scams of omission
Whenever discount travel fares abound, schemers are on the lookout for tourists. If you're not careful, you might just find yourself being their victim.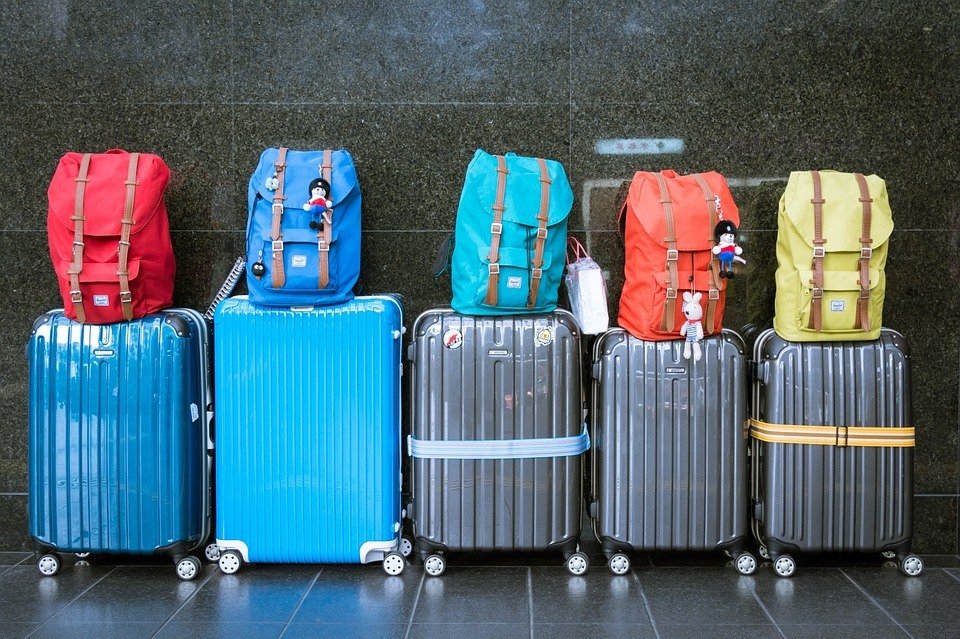 Janet George feels like the victim of a travel scam. She'd paid a site called Reservations.com $246 in advance for two nights at Country Inn & Suites By Carlson in Gettysburg, Pa. But when she checked out, the hotel presented her with another bill for $194. Turns out Reservations.com had omitted a few details — like taxes and mandatory charges. It also charged her a nonrefundable $14.99 "service fee" to make her reservation.
When she phoned Reservations.com to ask about the discrepancy, "a Reservations.com representative told me was just the way things work," says George, a retired nurse from Fort Myers, Fla.
Experiences like George's happen every day, in every corner of the travel industry. But the Reservations.com agent's response — "that's just the way things work" — raises an interesting question: Is this just the way things are in travel?
Reservations.com's terms and conditions, available on its site, disclose the presence of these fees, but the site quotes a low initial room rate and then requires users to fill out their payment information and push a large red "complete reservation" button before seeing a final price, which includes its service fees.
"If our guest is stating that they were provided a different receipt upon checkout, we will be glad to review this matter so we can address it to our team," a Reservations.com spokeswoman said. "We will personally reach out to her to get this resolved."
A recent study from the American Hotels and Lodging Association found that 55 million bookings a year are made on websites posing as either online travel agencies or emulating hotel websites. The incidents of travel fraud jumped 16 percent in 2017, according to a fraud attack index published by Forter, the e-commerce fraud prevention company that works with several Fortune 500 retailers.
Airline ticket fraud and fake travel vouchers saw the biggest uptick in the last year, says Dwayne Melancon, a vice president at iovation, a provider of fraud prevention services. The workarounds for those are relatively simple: a healthy dose of skepticism (no, your friend isn't in London and he doesn't need you to wire him $1,000) and enabling two-factor authentication on your e-mail.
"Always avoid clicking directly on links embedded on emails asking you to log in," he says.
That's good advice. But are those really the worst types of travel frauds? Ask someone like George, and she'll tell you that getting phished or buying a bogus airline ticket aren't her biggest worries. Instead, it is the deception of having an incomplete price quoted when she tried to find a hotel room, having a reservation fee and resort charge concealed, and then being presented with a bill $194 higher than she expected.
What's the name for that?
When I asked Steven Bearak, the CEO of IdentityForce, a company that offers ID protection services, about the worst travel scams, he named fraudulent rental listings and "deals that are too good to be true."
"There are scores of great bargains when it comes to travel," he adds. "But scammers tend to promise some ridiculous offers."
It is precisely those offers, which include cut-rate hotels (minus taxes, fees and reservations charges), the offer of "free" frequent-flier miles, and the mandatory tips added to your final bill that somehow feel scammier than a fraudulent phishing attack.
That's not how things are supposed to work. A business should always tell you what a product or service will cost up front — on the first page of the site, when they pick up the phone and when you walk into a store. And if they don't, you should give your hard-earned money to a business that does.
What you can do
Don't believe the first price.

You'll almost never pay the first rate you see, whether you're booking a plane ticket, a hotel room or a rental car. Keep clicking to find the real rate, which is often hidden until the end. And yes, it's totally legal. At least, for now.

Read the fine print.

Check out the company's "terms and conditions" or the fare rules, which are often rendered in fine print under a price quote online, or ask your travel agent to read it to you. The rules often detail how a travel company can keep your money or deny you the service you thought you were going to get.

Avoid the worst offenders

. Online travel sites, timeshares and travel clubs tend to generate far more than their fair share of complaints. If you want to stay away from the scams, then stay away from these purveyors. Instead, deal directly with travel companies and avoid exotic real estate investments when you're on vacation.
—
DISCLAIMER: This article expresses my own ideas and opinions. Any information I have shared are from sources that I believe to be reliable and accurate. I did not receive any financial compensation in writing this post, nor do I own any shares in any company I've mentioned. I encourage any reader to do their own diligent research first before making any investment decisions.