How VSBLTY's facial recognition tech could protect us from threats like the coronavirus
Globalization has been good for business but has created a number of new challenges. Increasingly connected borders have made it easier for threats to affect our lives. VSBLTY has created groundbreaking technology which could be used to help protect us from outbreaks of disease and the ever-present risks posed by crime and terrorism. The company uses scalable real-time AI to detect threats.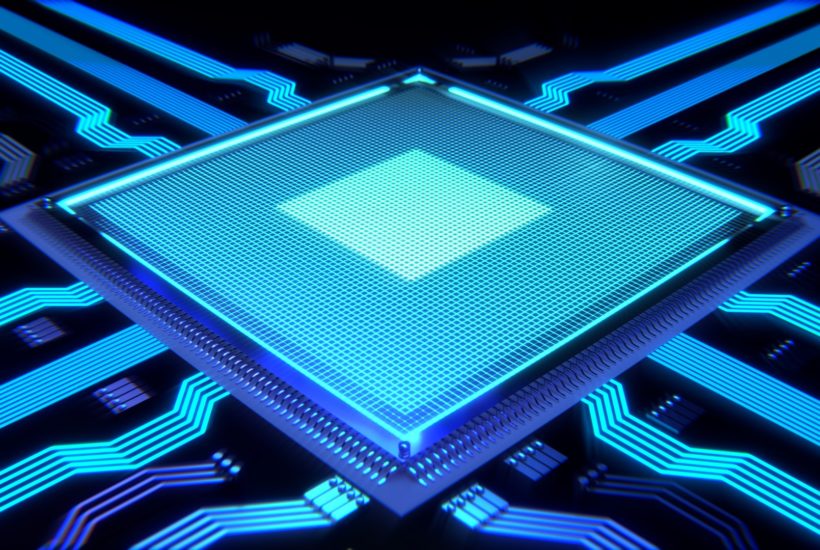 Until recently Chinese giants, like Megvii, have largely dominated the facial recognition technology space. The technology produced by Chinese companies has largely been used to enhance China's surveillance state and facial recognition technology has already been deployed to fight the Coronavirus in China. Western governments are reluctant to trust Chinese companies and are instead turning to companies like VSBLTY Groupe Technologies Corp. (CSE: VSBY, Frankfurt: 5VS, OTC: VSBGF) to close the gap.
Facial recognition technology can help fight crime
The demand for better facial recognition technology is huge. Law enforcement, in particular are now using sophisticated methods to enhance security and surveillance methods. Meanwhile, retail stores now also have a chance to observe customer behavior the way online shops do, in a way that has never been done before. What was once unavailable to small-scale operations has become accessible. This is thanks to companies like VSBLTY Groupe Technologies Corp. (CSE: VSBY, Frankfurt: 5VS, OTC: VSBGF), whose state-of-the-art software makes use of facial recognition and weapon detection technology.
When it comes to crime-fighting, facial recognition is instrumental in catching perpetrators. Through the means of mapping the features of a human face and comparing it to a database of other known faces, the system can identify potential threats before these individuals can commit dangerous, unlawful, and illegal acts.
Nevertheless, this biometric technology has become a revolutionary solution not just in the world of surveillance and security, but also in targeted marketing and advertising. Because it can be employed easily via cameras and does not require in-person contact, it has become highly preferable over fingerprint scanning, and voice and iris recognition.
Philadelphia-based VSBLTY software company, is at the forefront of this disruptive technology. Its groundbreaking Proactive Digital Display uses artificial intelligence that can be applied in both security and retail environments.
Facial recognition tech can help to contain coronavirus outbreaks
A big challenge for authorities during any outbreak is identifying potential carriers. One obvious way that facial recognition technology can assist in this is by looking for symptoms and identifying potential carriers. However the bigger problem is identifying those who have come into contact with an infected individual.
China, for example, has turned their surveillance network into a tool to fight the Coronavirus. Similarly Western governments could leverage this technology to identify individuals who have come into contact with an infected person. This would allow governments to more effectively contain outbreaks by quarantining infected individuals.
Enhanced and innovative security
In 2019, the facial recognition market was valued at $5.07 billion. By 2025, it is anticipated to be worth $10.19 billion, with the 3D-based recognition system dominating the segment and driving growth due to its high accuracy. In terms of application, facial recognition contributes significantly in the success rates of criminal investigations and government security, whose increased need for the technology is due to an escalating number of terrorist attacks, both domestic and international.
Per the Global Terrorism Database, violence related to terrorism was highest in 2014, with a record 17,000 attacks and more than 45,000 deaths. This number has since decreased worldwide—except for the United States, where far-right attacks continue to spread. Data from Gallup Polls also show that "half of the U.S. population are 'worried' about being a victim of terrorism."
This is where VSBLTY's technology comes into play. Its industry-leading cognitive APIs enable facial recognition to pick out suspicious persons, whether alone or in a crowd. It also makes use of advanced image analytics for detecting concealed weapons and analyzing physical motions and emotions.
The intelligence constantly evolves, thanks to machine learning and computer vision that works with a local, non-cloud database of several hundred thousand biometric entries. The system can even work without internet dependency, and always with high speed and accuracy. It can also interface with any existing IP cameras.
Matt Pruitt, VSBLTY's Chief Experience Officer, has spent some time working with the FBI and the U.S. government in conducting security research. He is at the helm of facial recognition technology for the company. "I approach biometrics from a human experience perspective," he says. "Our goal is to make people's lives easier and more secure. VSBLTY allows me to use biometrics technology in public and get a sense of how people are interacting with it so we can adjust that experience. Understanding how the public interacts with biometrics is very important."
Indeed, the use of the software is seamless and all-encompassing, in that VSBLTY can distinguish persons of interest in milliseconds and then promptly alert the proper authorities.
Smart city applications
That being said, the necessity for improved security is not the only driver of facial recognition growth. Intelligent signage, like digital billboards and smart displays, especially for marketing and advertising, has created great opportunities for the commercial sector. Smartphones also make use of the technology, with face scans predicted to phase out the purpose for fingerprint IDs and PINs soon.
In the case of VSBLTY (CSE: VSBY, Frankfurt: 5VS, OTC: VSBGF), the intersection of marketing and security is the logical next step. In essence, the back-end system used to track preemptive threats is the same framework that can be operated by retail stores to measure consumer impressions.
CEO Jay Hutton believes that bringing proximity-aware, interactive brand messaging in a physical setting can hugely impact sales. "The reason the internet is winning the ad war is because those advertising impressions are measured," he explains. "I know, more or less, who sees my ad online. I know how long they spend on the page. I know what page they come from, what page they go to. All the breadcrumbs I can gather up is what makes this space so valuable to brands."
By recording similar data through real-time engagement, VSBLTY can introduce radical change for businesses by measuring audience engagement in their stores. Crucial data such as footfall traffic, heat maps, age and gender, consumer sentiment, screen impressions, and more can be gathered via its Proactive Digital Displays. These can then be set up in just about any location, from sports and entertainment venues to transit hubs and grocery stores. "Computer vision is adapting and evolving rapidly. It will be commonplace in the next couple of years," Hutton adds.
Privacy is paramount
It is important to note that VSBLTY does not store any personal data when it comes to its retail applications. Moreover, algorithms take the place of facial recognition in analyzing images that reveal insights on demographics and mood data.
Privacy is a vital concern to the company, and everyone on the team wants to do it right. "I think Facebook and Google were reckless and strident with the data entrusted to them. They got caught. We're coming behind them," says Hutton. "In comes this next technology and it gets negatively colored by the thing those guys are doing. I don't think anyone in our industry is talking about this. We need to."
Certainly, the responsibility in handling such powerful technology is nothing next to astronomical. Transparency is required when it comes to data, and citizens are covered by laws such as the California Consumer Privacy Act (CCPA) in the U.S. and the General Data Protection Regulation (GDPR) in Europe.
All of these are taken into account when using the VSBLTY framework. "Everything we do is real-time," Hutton explains. "You are anonymous. I don't know what you bought at 3:50 p.m. in the beverage store. What I do know is that a man in his 40's bought Budweiser at that store. More data on your phone can be passively sent without your consent than I can pick up in retail with a camera."
Artificial intelligence is the future—and an investment
Facial recognition technology has come a long way from being just a curious feature on high-end smart devices and a fixture in Hollywood futuristic movies. It is here now, and actively so—and its value is unparalleled when it comes to making headway in security intelligence and providing a deeper understanding of customer experience.
Social media makes use of it in photo tagging. Airports and border checks rely on it to catch persons of interest. It is built in CCTV systems and drones to find missing adults and children. It can even be used to pay for goods without ever reaching for a wallet.
Facial recognition is the preferred benchmark for biometrics in terms of identification and authentication, and through machine learning its accuracy has drastically improved over the years. VSBLTY (CSE: VSBY, Frankfurt: 5VS, OTC: VSBGF) is one company with vast potential, and for CEO Jay Hutton, they're just getting started: "We are now at an inflection point, a movement north in this business." If ever you're looking to invest in impressive technology that promises to become mega-influential in the next few years, this is it.
—
(Featured image by Colin Behrens from Pixabay)
DISCLAIMER: This article was written by a third party contributor and does not reflect the opinion of Born2Invest, its management, staff or its associates. Please review our disclaimer for more information.
This article may include forward-looking statements. These forward-looking statements generally are identified by the words "believe," "project," "estimate," "become," "plan," "will," and similar expressions. These forward-looking statements involve known and unknown risks as well as uncertainties, including those discussed in the following cautionary statements and elsewhere in this article and on this site. Although the Company may believe that its expectations are based on reasonable assumptions, the actual results that the Company may achieve may differ materially from any forward-looking statements, which reflect the opinions of the management of the Company only as of the date hereof. Additionally, please make sure to read these important disclosures.