Woman to Watch: ICICI Bank CEO Chanda Kochhar
Chanda Kochhar's leadership has helped her company reach new heights.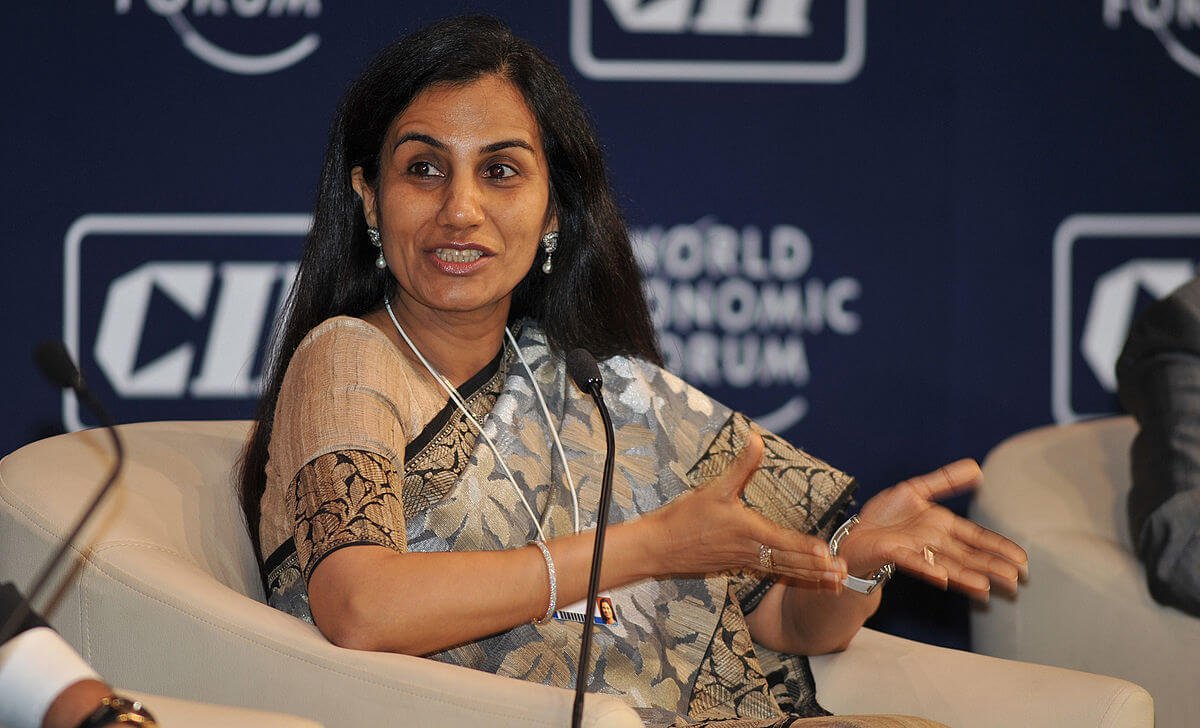 Indian women have been making waves in the entrepreneurial industry as of late, with the likes of PepsiCo CEO Indra Nooyi landing a high spot in Fortune's Most Powerful Women in the United States this year. Meanwhile, Chanda Kochhar, the ICICI Bank CEO and managing director, has been featured in Fortune's separate list of Most Powerful Women International in 2017.
Kochhar is in fifth place in Fortune's list. She is joined by other prominent female business leaders such as Banco Santander's Ana Botín and GlaxoSmithKline's Emma Walmsley, at the first and second place, respectively.
Fortune selected Kochhar because of her leadership that led ICICI Bank to its current success and her contribution to improving the Indian retail banking division. According to the magazine, the bank enjoyed a 20.2 percent increase in its market capitalization in the previous year that ended last September 7, reaching the $30 billion mark. Two years ago, it also received a 9.1 percent boost in revenue.
Before ICICI Bank
But behind Kochhar's success is her steady climb to the peak of her career. Born on Nov. 17, 1961, in the city of Jodhpur in Rajasthan, she grew up in Jaipur and studied at St. Angela Sophia School. She then took her bachelor's degree at Jai Hind College, which is located in Mumbai. She also took up cost accountancy for a while but later completed a master's degree in Management at the Jamnalal Bajaj Institute of Management Studies.
Climbing her way to success
Kochhar entered ICICI Bank in 1993. She started her career at the bank as a management trainee, where she was tasked to evaluate the projects from different industries such as cement and textile. The company then gave her a chance to shine in the 1990s when it established a bank. It entrusted her a significant position that led to a series of promotions to assistant general manager, deputy general manager, and general manager positions because of her consistent brilliance in getting her job done.
Aside from the managerial roles, she also became the head of ICICI Bank's Infrastructure Industry Group in 1996. The corporation created the group to gain an entry point in the transportation, energy and telecommunications industry. Kochhar also led the bank's strategy and e-commerce sector starting in 1999.
Kochhar rose even higher with her leadership roles in the bank as she took on the executive director and deputy managing director roles in 2001 and 2006, respectively. Three years later, she was selected to be the bank's managing director and CEO.
A well-deserved reward
Earlier this year, Chanda Kochhar received a massive 63 percent increase in her remuneration this past financial year. Her overall remuneration reached Rs 7.8 crore, and she also acquired an additional Rs 2.2 crore for her unswervingly exceptional leadership and performance.
Yes, Bank founder and CEO Rana Kapoor and HDFC Bank management director Aditya Puri follow Kochhar with a 21 percent and a 3.3 percent raise, respectively, in their yearly remunerations in the previous financial year.
Helping the families of ex-servicemen
It was announced this October that ICICI Bank has given the Indian Armed Forces a total of Rs 10 crore. The money is allotted for welfare activities and providing aid for the families of the fallen soldiers. Specifically, it will be used to finance the studies of the late soldiers' widows and their children and the marriage of the soldiers' daughters.
Chanda Kochhar personally handed the check of Rs 5 crore to Defense Minister Nirmala Sitharaman during a function held at the Raksha Mantralaya this Monday. She also gave a speech to honor the bravery of the late servicemen, saying that they "have valiantly fought and made the ultimate sacrifice of laying down their lives for our country."
The bank's gesture of kindness and assistance is part of its responsibility of helping out India achieve national growth. Kochhar further added that the bank's support will allow the ex-servicemen's families to learn and receive an opportunity to make a livelihood.
A motherly advice in living a good life
In 2016, Chanda Kochhar wrote a letter to her daughter Aarti, who is about to embark on a perilous journey in life. It became viral because of Kochhar's advice when it comes to the pursuit of a life filled with joy and triumph.
In the letter, Kochhar expressed how proud she is for Aarti and looked back on her own memories of entering the real world. She wrote that the lessons she learned from her parents when she was a child helped her establish the ground that she used in building her adult life.
She also recounted the equal treatment she and her siblings received from their parents and the message their grandparents imparted, which is to concentrate on the thing that became their source of happiness.
Going further, Kochhar wrote that her daughter must never allow her occupation to change the way she treats her own family. Chanda herself managed to detach her work from her family to avoid blurring the lines between these two facets of her life.
Another lesson Chanda shared to Aarti is the lesson of embracing the unknown and adjusting to various situations to avoid getting derailed from chasing after her goals.
Chanda's final advice in the letter is to avoid taking shortcuts and being dishonest in achieving the life Aarti wanted for herself. She also wrote that being perceptive of other people's emotions and managing stress are also vital in reaching her dreams.
(Featured image by World Economic Forum via Wikimedia Commons. CC BY-SA 2.0)