Why impact investors are turning to sustainable agriculture
Is sustainable agriculture a worthy investment for impact investors?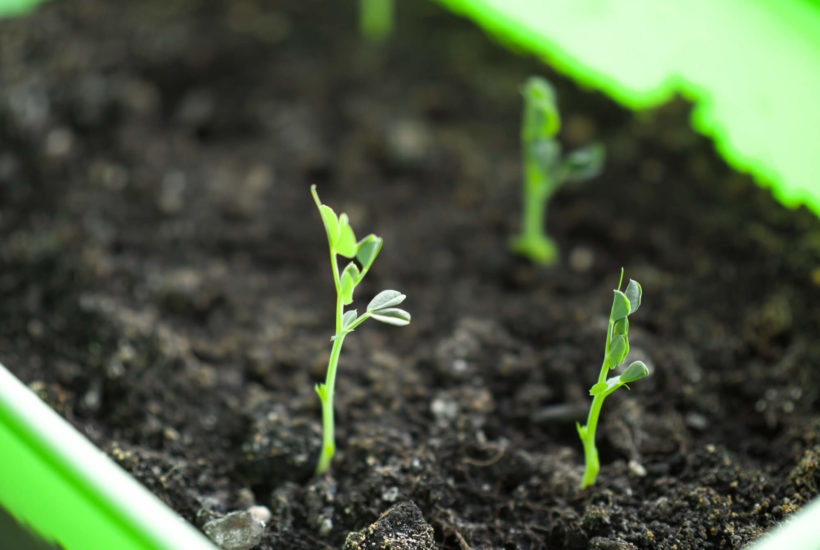 Sustainable agriculture presents an opportunity for impact investors to effect change on a global scale. Given the impact of industrial agriculture, change is clearly necessary, not only for large operations but smaller farmers as well. Organizations of all sizes need to refine their former practices to reduce their footprint.
Fortunately, a transformation is taking place across the United States. An increasing number of farmers and scientists have started to move toward a system that is environmentally, economically and socially sustainable. They've used science-based techniques to maximize productivity and minimize consumption.
The seeds of this promising movement are likely to spread, and it has significant potential outside of the country. However, it will require the support of progressive individuals who see the value in sustainable agriculture. This is somewhat challenging, as the subject is complex and it has its share of detractors.
Some argue that industrial agriculture is the only way to sustain a population of over 7 billion people. Despite these comments, scientific evidence has shown that a sustainable model is more than practical — it's also profitable. Regardless, the support of impact investors will prove critical for its acceptance and growth.
What's the current state of sustainable agriculture? Here are the primary questions that interest investors.
1. Why does sustainable agriculture need support?
When impact investors raise capital for unconventional food and agriculture projects, they enable farmers to make improvements around their properties. These farmers are then capable of adapting their operations to higher standards of sustainability in key areas. Otherwise, they may have difficulty with funding.
As context, banks are a critical resource for farmers, crucial for mortgages and operating loans. They've pulled back in recent years, showing a reluctance to provide funding unless farmers can pledge enough equity to secure those loans. According to research, a large number of farmland mortgages are at risk of default.
Furthermore, many banks now lend only to the top 20 percent of farmers who have sufficient equity. The remaining 80% of these farmers are in a troubling situation, and they need financial assistance if they're going to survive. Like Kessler said, they need access to capital, reflecting the importance of impact investors.
2. What are the direct benefits for the investor?
Both farmers and investors benefit from the transition to sustainable agriculture. On one side, farmers have the freedom to make improvements to their operation, reduce waste and limit their consumption of resources. They're more prepared to handle issues related to climate change, like drought.
On the other side, investors have two primary avenues for returns on investment. To start, they enhance asset performance when farmers make positive changes to ecosystem function. Investors can also take advantage of the rising consumer demand for natural products that command a price premium.
Concerning natural products, the conversion to organic agriculture was a particularly promising investment target, according to a report from Yale University. They also identified water-efficiency projects and the raising of grass-fed beef as having potential. Impact investors have started to take notice.
3. What are the social benefits of the practice?
With greater attention on sustainability, consumers are beginning to push back against conventional practices that harm the environment. They're increasingly aware of the repercussions of industrial agriculture, and many of them have shown an aversion to GMOs and other unnatural forms of farming.
Sustainable agriculture is a departure from these methods. As consumer preferences continue to shift, farmers can appeal to their desire for natural and organic products by placing more importance on environmental stewardship. In doing so, they also make a significant contribution to their local community.
Though it's common to think of sustainable agriculture as purely environmental, it focuses on the quality of life among workers as well. The ongoing efforts of Ag Vision in California represent a fitting example of this, with attempts to address labor instability in the region. Many operations have taken corrective action.
This broad category includes the reformation of immigration laws pertaining to farm workers, expanded education about legal requirements and the promotion of new technologies to reduce the need for manual labor. These changes have the potential to make a positive long-term impact in the state and elsewhere.
4. Impact investing in the agriculture industry
Sustainable agriculture presents both an opportunity and a challenge. Without the support of impact investors, farmers will struggle to make a successful transition and improve their practices. The challenges of the coming decade may prove too much for many operations.
With that in mind, impact investors should evaluate their options and look into sustainable agriculture. When they have an informed understanding of the subject, they can feel confident in their investments. More than that, they'll enjoy a sense of satisfaction knowing they've made a difference.
(Featured image by DepositPhotos)
—
DISCLAIMER: This article expresses my own ideas and opinions. Any information I have shared are from sources that I believe to be reliable and accurate. I did not receive any financial compensation for writing this post, nor do I own any shares in any company I've mentioned. I encourage any reader to do their own diligent research first before making any investment decisions.