How to integrate blockchain into your project
Blockchain has gained attention over the recent years. Find out whether your business needs a blockchain solution.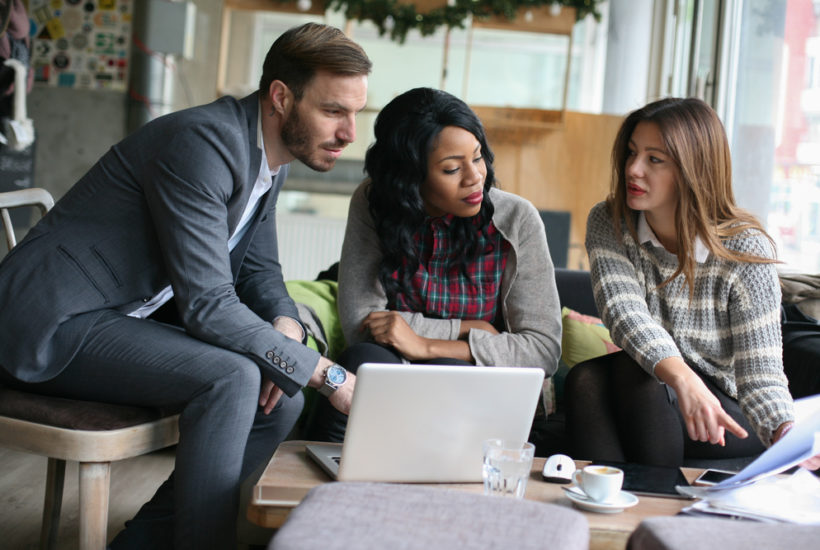 Originally an innovative technology behind Bitcoin, blockchain, by now, seems to have become one of the brightest phenomena of the last decade. Along with industry leaders such as Microsoft and IBM, the new-generation business owners and entrepreneurs are also making significant efforts in researching, mastering and integrating this technology into their businesses. The ever-growing interest in this subject is not a surprise, considering the major advantages of using blockchain.
The tremendous hype around blockchain during the last few years contributed to a significant increase in the number of its supporters and crypto enthusiasts. In addition, this technology grants its users an opportunity to raise funds at the initial project phase by issuing specific tokens on a dedicated web platform and their further distribution among early project supporters. Nevertheless, many companies follow this trend because they fear missing out and staying behind — even if some company owners still have a vague understanding of this technology benefits for their businesses.
You might be wondering if this high-end technology can something to do with your business. Then you are in the right place! This article will help you realize whether your business idea requires a blockchain solution.
Does your business need blockchain?
Before diving into the wild "blockchain race," you need to be confident that your business will gain certain benefits from implementing this technology. The following simple guidelines will help you find out if your project needs blockchain.
Step 1: Set the task
First, you need to determine the key task that the ledger will carry out in your business. In other words, ask yourself which goals you are pursuing by implementing blockchain. Would you like to cut down your operational expenses? Or would you prefer to build trustworthy and transparent relations with your partners and customers? Or maybe you have a thrilling idea for smart contracts? Anyway, if you know why you need blockchain, you will find a solution more easily.
Step 2: Outline the benefits
Outline the benefits you can get upon the integration of blockchain. If you are unable to enumerate at least a few, then your business is unlikely to gain profit from this technology eventually.
Step 3: Think about blockchain architecture
You need to define a consensus algorithm (Proof-of-Work, Proof-of-Stake, etc.) and the network type (public or private).
Step 4: Develop the roadmap
This stage must be the most time-consuming and painstaking of all, as a roadmap normally contains a lot of diverse information. The standard document structure includes a description of a minimum viable product (MVP) and a full-featured product (FFP), selection of a web platform for your token, product design, and prototyping details.
Step 5: Select a dedicated web platform
Now, it is time to select a suitable platform for your business. You can either make use of turnkey solutions provided by such web services as Ethereum, Waves and Stellar, or create your own token ecosystem.
Step 6: Integrate the concept
As soon as all the tasks from the checklist are completed, it is time to launch your product. At this most exciting and crucial moment, you are becoming an essential part of the ever-expanding crypto community. From now on, the success of your venture will greatly depend on the quality of work done. Please make sure that you understand all the risks and responsibilities before getting to work. Do not be in a hurry; making the right decision should be haste-free.
Now that you are reflecting upon the advisability of blockchain integration into your project, let's take a brief tour of several remarkable uses for this technology.
Blockchain in action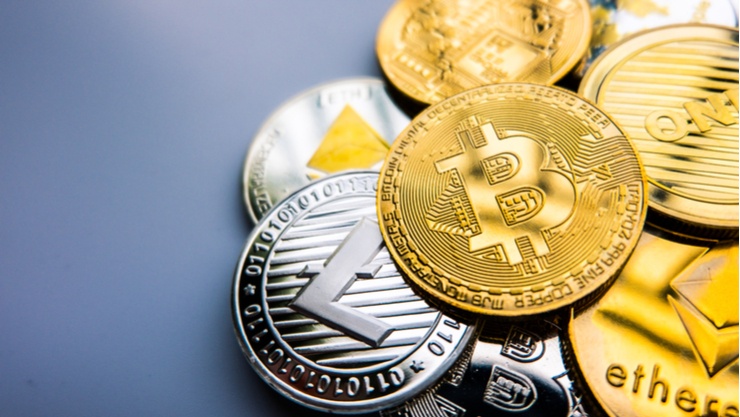 Cryptocurrencies and tokens seem to be the most obvious applications of blockchain. Such undisputable advantages of the distributed ledger technology (DLT) as openness, transparency and decentralized approach are catching more and more attention.
Along with the use of blockchain technology in healthcare, recordkeeping, and data storage, there are many other industries that successfully leverage distributed ledgers. These are banking, insurance, energy management, government services, real estate, and others.
Banking
The banking community was initially quite skeptical about blockchain, as most bankers saw a threat in the suggested decentralized principle. However, once banks realized all the potential of this technology, they started employing it. Some institutions use it for internal purposes only.
The optimistic financial forecasts published predict bright prospects for banks and blockchain. According to the prediction, integration of blockchain would allow bankers to reduce third-party expenses by $20 billion.
One of the most prominent examples of blockchain in banking is Ripple. The real-time gross settlement system developed by the company allows the quick and accurate processing of international payments.
Energy management
Until recently, energy management had belonged to the strategic focus areas of most countries. Moreover, some CIS countries still have a monopoly and control this economy sector via state-owned or state-supported agencies. Being a disruptive innovation, blockchain now offers a brand-new revolutionary concept — sharing energy sources with other users within a single encrypted network. Introduction of distributed ledgers should eventually result in the weakening of intermediary roles and a reduction in expenses.
For instance, some energy startups like LO3 Energy and SolarChange are intending to reform the traditional energy exchange pattern. These projects offer their customers special tools enabling users "to create, share and monetize distributed energy products and utilities."
Ridesharing or carpooling
Although this business is young, blockchain enthusiasts have already duly appreciated the key technology potential for this market niche. Owing to its decentralized approach, blockchain is a perfect environment to bring drivers and riders together into a single pool.
Following renowned market players like Uber and Lyft, the new-age Arcade City project presents its self-regulated ridesharing network. Chasyr is another blockchain-based startup project, enabling drivers to organize their own transport companies and manage their rates.
The invention of the internet in the last century became a real breakthrough and affected most human lives. Now, a few decades later, we are witnessing the emergence and development of another disruptive technology named "blockchain." Some experts believe that distributed ledgers will eventually become as deeply integrated into our everyday lives as the web.
Although blockchain keeps on gaining its supporters worldwide, you should not fear of missing out and rush into things. Keep your head cool instead. First of all, be sure to look through similar case studies and weigh all the pros and cons before you take the decision of integrating blockchain to your business.
Just remember that proper timing is a cornerstone of success.
(Featured image by Liderina via Shutterstock)
—
DISCLAIMER: This article expresses my own ideas and opinions. Any information I have shared are from sources that I believe to be reliable and accurate. I did not receive any financial compensation for writing this post, nor do I own any shares in any company I've mentioned. I encourage any reader to do their own diligent research first before making any investment decisions.