Intel to pay $400M for presenting its new technology at the Olympics
The IOC is by far Intel's largest sports marketing buy to date.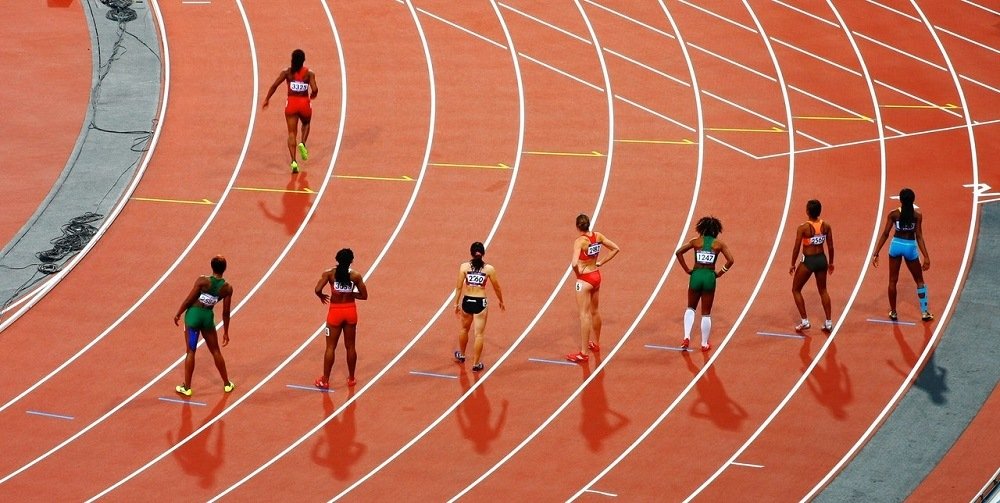 Weekly business news: Amazon will charge advertisers $2.8M for 30-second ad spots during the TNF games and Intel will pay about $400M in cash and in-kind value through '24 in order to illustrate its advanced technical capabilities at the Olympics.
General Mills named Coca-Cola North America Senior VP/Strategic Marketing Ivan Pollard CMO
The CMO exists a job that has now been expanded to the global scope. As a result, Pollard will help to begin the company's first global marketing and media planning structure. Although his precise duties remain unknown, Pollard possesses a concrete start date of July 10th when he will start work at General Mills and report to chief executive Jeff Harmening. Pollard explains that he would like to use big data and balancing marketing methods in order to help the company.
Amazon could look to charge advertisers $2.8M for ad packages around TNF
Amazon, after winning the rights to stream NFL Thursday night games, is looking to charge advertisers $2.8M for 30-second ad spots during the "TNF" games. It will stream live to its Prime customers this coming season and run ads for buyers on its e-commerce website. Amazon paid $50 million for the rights to stream ten Thursday night games during the NFL season this year. Depending on advertiser objectives, options exist at various price points.
Winners of the NBA draft
As a whole, the 2017 NBA Draft conveyed much success. The Lost Angeles Lakers landed the point guard Lonzo Ball and first-round additions of Kyle Kuzma (27th pick) and Josh Hart (30th), thereby classifying the team as a winner. Also on the winning side, the King's with De'Aaron Fox, Justin Jackson, and Harry Giles, the Minnesota Timberwolves with Jimmy Butler and Justin Patton, and the Philadelphia 76ers with Markelle Fultz.
Intel's $400M deal with IOC depends largely on cooperation from existing Olympic partners
Intel will pay about $400M in cash and in-kind value through '24 in order to illustrate its advanced technical capabilities at the Olympics. Although its official category designation is still vague, both Intel and Olympic officials intentionally wish to emphasize a more general vision of enhancing the viewer experience and delivering a younger audience for the Games. In the digital world, the sport must follow, which is why Intel is now focused on its 5G mobile connection platforms, its VR, 3D, 360-degree video platforms, artificial intelligence, and drones. The IOC is by far Intel's largest sports marketing buy to date. Intel CMO Steve Fund said, "this is the first global platform we've been parenting with, so in terms of scale and impact and reach, this is the biggest thing we've done."
Markelle Fultz issues error-laden Instagram post after being drafted
After being selected by the Sixers with the No. 1 pick in the NBA draft, Markelle Fultz posted to his Instagram page about how happy he was to be drafted, but he forgot to insert crucial details. The caption "wasn't exactly complete." It read: "Excited to head to (City) and join the (team name). @Tissot.us is helping me get started with my (team name) watch. #ThisIsMyTime #NBADraft." Fultz, or someone on his team, saw the error and was quick to change it to insert "Sixers" for the blanks. Bloggers took screenshots of his mistake and posted it across various social media platforms, calling it his first rookie mistake.
FC Cincinnati hires Premier Partnerships to secure commercial deals
Premier Partnerships will look to help FC Cincinnati secure long-term commercial partnerships as part of its pursuit of an MLS expansion franchise. In trying to win a Major League Soccer bid, Premier Partnerships will help FC Cincinnati maximize its relationships within the business community. Premier and FC Cincinnati have begun to connect several of Cincinnati's local businesses to note various opportunities and to align themselves as FC Cincinnati's brand continues to expand nationally as a potential future MLS franchise.
NHL lines up star players for Fan Fest around Entry Draft
Last week's NHL Entry Draft was held at Chicago's United Center. Tickets were sold out to the primetime draft, accompanying fan fest, and later rounds. Economic impact galore. The Draft was accompanied by a fan fest on Friday and Saturday outside the Chicago venue.
WFAN-AM utilizing slow summer months to test replacements for outgoing Mike Francesa
WFAN-AM will utilize the summer months to test combinations in search of an afternoon drive-time show in order to replace Mike Francesa. Francesa publicly has endorsed Roberts and Benigno to succeed him, but he said he does not expect to have any direct influence. Furthermore, vice president of programming Mark Chernoff said Thursday that his goal is to have a succession plan in place by Labor Day. "I've done my time," Francesa said. "I don't have any input. No one has said one sentence to me about the future of the station unless it pertained to me. I never asked to be part of it and I don't expect to be part of it. We'll see what happens. Let the best person win."
Conor McGregor is a sponsorship-free agent for Floyd Mayweather Fight
For the Mayweather bout, McGregor is free to sign with any apparel company. Repeatedly mentioning Reebok, McGregor is in the midst of discussions with Reebok; however, he is open to other brands as well. Possessing the ability to negotiate and sign with anyone interested in displaying their brand on McGregor, he has a great opportunity to either stay with Reebok or transition to a different apparel company.
Pegula Sports & Entertainment launching new marketing agency PicSix Creative
After providing services for its own sports teams and business ventures, Pegula Sports & Entertainment has now created its own agency to provide creative and marketing services to a wider range of clients. Now, it has formed a Buffalo-based marketing and communications agency called PicSix Creative. In addition to public relations and digital media development, PicSix's services include graphic design, video production, marketing and brand development.
*SET is an industry term and trademarked acronym owned by Simkins, standing for "Sports Entertainment Talent"
—
DISCLAIMER: This article expresses my own ideas and opinions. Any information I have shared are from sources that I believe to be reliable and accurate. I did not receive any financial compensation in writing this post, nor do I own any shares in any company I've mentioned. I encourage any reader to do their own diligent research first before making any investment decisions.