Interfield Global Software Is Conquering the Final Frontier Before Software Fully Eats the World
While software might have worked its way into most aspects of life and industry, there are still a few frontiers it has yet to conquer. Mining is one of them. But that's something Interfield Global Software Inc. is about to change. And with an innovative eCommerce platform and AI-backed SaaS for data management, predictive maintenance, and more, its solutions are fast gaining traction.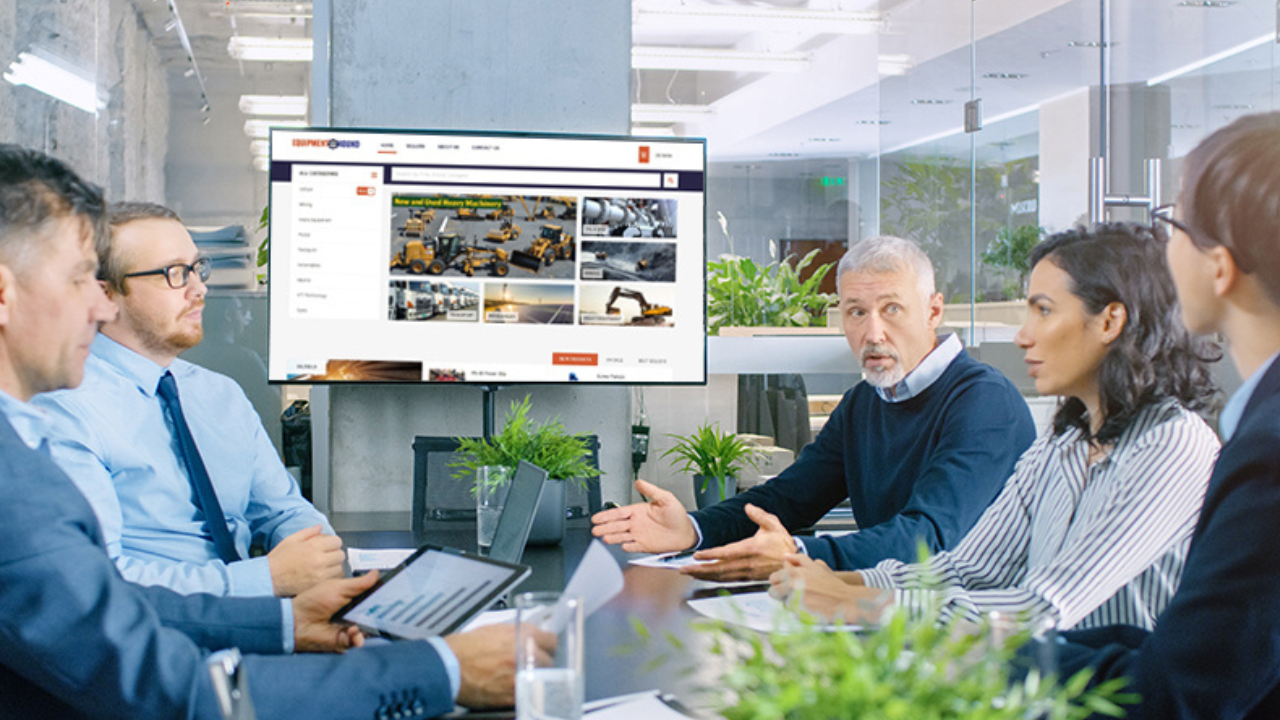 In a blog post back in 2011, legendary venture capitalist Andreesen Horowitz (of a16z fame) coined the phrase, "Software is eating the world." The idea was to express that we are in a technology revolution, where software is at the core of a lot of major advancements and changes in various industries.
At the time of writing, the proliferation of software in traditional industries was just starting. Fast forward to today, and there's hardly a corner of the earth where software has yet to take over.
But that's not to say software has found its way into everything. In fact, there are still many facets of many industries that are still ripe for digital disruption. Especially now that AI technologies are fast approaching the runaway inflection point.
The natural resource industry is a perfect example of this. Here, outside of geology and a few niche applications that have lapped up all manner of tech, the industry is still very much stuck in the bricks-and-mortar dark ages.
Or, at least, they were until Interfield Global Software Inc. (NEO: IFSS) came along and started offering some very modern solutions for some age-old problems.
AI, SaaS, and eCommerce for Natural Resources: Meet Interfield Global Software Inc. (NEO: IFSS)
Interfield Global Software Inc. (NEO: IFSS) is a fast-growing Canadian company with operations based in the United Arab Emirates that's been having some encouraging results by delivering much-needed digital innovations to the natural resource industry.
The company, headed up by CEO and Chairman Harold Hemmerich, along with his two sons Steele (President) and Dain (COO), has two main operating divisions.
On one side, they have the natural resource industry's most diverse eCommerce solution — a flagship platform named Equipment Hound, which is fast earning a reputation as a sort of "Amazon for industrial equipment."
On the other side, there is the SaaS division, with its flagship product ToolSuite, and a range of data management solutions with AI and machine learning capabilities. These tools bring efficient, modern-day approaches to the daily challenges of running an industrial operation, whether it be in oil and gas, mining, and, increasingly, even renewables.
Equipment Hound — Doing for Industry What Amazon Did for Retail
Interfield Global Software first started work on Equipment Hound back in 2019 after the company identified how inefficient equipment procurement processes were. Not long after this, "COVID accelerated our plans for an eCommerce solution," said Dain Hemmerich
It's no big secret that eCommerce was a major contributor to at least making the pandemic somewhat liveable. However, unlike the everyday consumer who could easily order just about anything their heart desired with a few clicks or taps, the natural resource industry was very much left in the lurch.
Of course, that's not to say the internet was entirely devoid of industrial equipment. However, nothing on the market at the time was appropriate, especially given the critical nature of the high-ticket acquisitions a mining operation needs to make. After all, it's not like just ordering a pair of shoes where you order two sizes and return the one you don't want — you don't just ship a large wheel loader halfway around the world only to send it back.
There are also issues around the verification of buyers and sellers, which has much higher stakes in industrial equipment procurement than regular eCommerce.
Essentially, creating an eCommerce solution for the natural resource industry isn't a trivial problem. This probably goes some way to explaining why most websites at the time were little more than ad marketing websites that seemed more interested in getting users to click on ads than connecting buyers and sellers.
However, Interfield Global Software Inc. (NEO: IFSS) saw the opportunity here, and Equipment Hound eventually launched in 2021 with US$500,000 worth of equipment on its platform. Since then, it has gone from strength to strength, and as of last year, that number was around the US$100 million mark and still growing.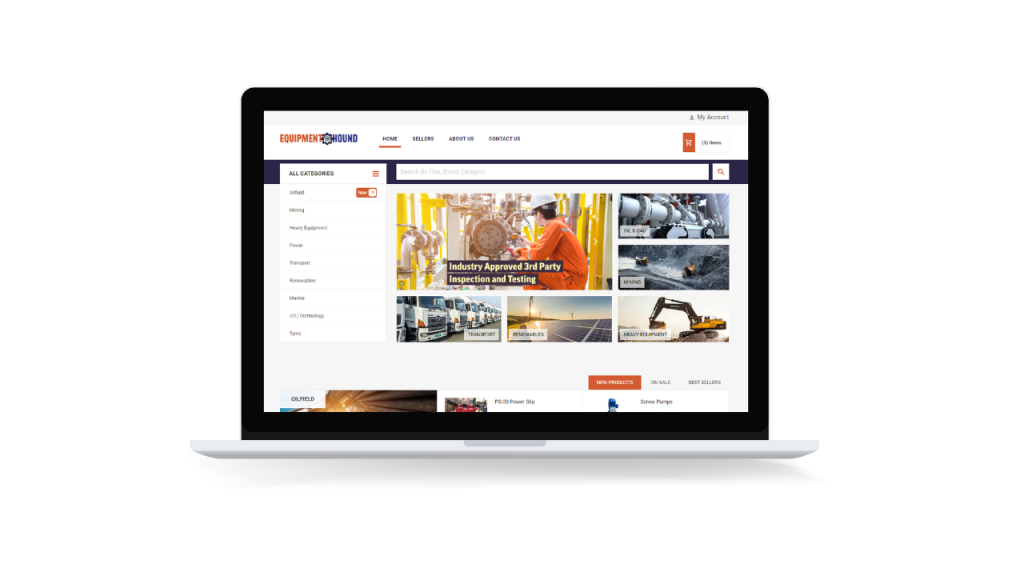 "We want the entire process happening on Equipment Hound," Dain Hemmerich says. "Communications happen on Equipment Hound. Third-party verification comes through us. We help with logistics and support the whole process."
"We do for resources what Amazon does for retail," says Harold Hemmerich.
In Natural Resources, Data Equals Money
The other core focus for Interfield Global Software Inc. (NEO: IFSS) is on bringing SaaS innovations to the natural resource industry, delivering much-needed insights and analytical capabilities to industrial operations both large and small.
The flagship product here is ToolSuite, a data management platform that enables operators of complex industrial operations to monitor equipment usage, personnel and activity breakdowns, billing, ESG, and more. What's more, all of this can be done in real-time, from distant locations, allowing accurate, fast-paced decision making that's lightyears ahead of what came before it.
"We understood that there's a huge need for a data management solution that can track all the information from an operation in real time because most companies were still, and to this day are, doing that by paper or, at most, Excel, so they're losing a ton of data. It's causing downtime, and it's losing companies a lot of money," said Dain Hemmerich.
Continuous Growth and Iterative Improvement by Partnering With Industry
As Interfield Global Software has advanced both ToolSuite and Equipment Hound, it has found suppliers and partnerships to improve those services. It has welcomed the likes of Oilfields Supply Centre Ltd., a multi-billion-dollar oilfield manufacturing company, and Al Dobowi, a manufacturer of tires and batteries, as premium members of the latter.
Interfield Global Software has also completed a co-marketing and agency agreement with Vigilant Scanning Ltd., which offers scanning and geoseismic technologies in the petroleum, waste and recycling, and security sectors.
"When we have more partners behind us, we believe we have the best chances of delivering a successful solution to each client," Dain Hemmerich says. "We don't want to reinvent the wheel. If somebody has a solution that works well with our solutions, then we're happy to team up with them and give the clients as many solutions as we can. For us, this helps us build our revenue base without increasing our costs substantially."
Interfield Global Software Inc. (NEO: IFSS) for Investors
In February, Interfield Global Software Inc. (NEO: IFSS) went through a successful IPO via Cboe Canada, which exposes Interfield to Canadian and international investors.
Now, as Interfield Global Software Inc. (NEO: IFSS) continues its rapid expansion of partnerships with its supplier and client base, it is fast headed for record growth in the coming year. Especially considering the estimated US$500 billion value placed on its recession-proof target market.
For investors, this presents a unique opportunity to cash in on one of the final frontiers software is still yet to fully conquer.
"We're a growth company at the start of its cycle that can demonstrate, clearly, what the potential is," Harold Hemmerich says, noting, "You're seeing many, many different industrial segments coming on to our platform."
"Our platforms are developed, they're working, they've got established clients," Dain Hemmerich says, "and they're extremely scalable. So, the number of industries we can advance into, the number of solutions we can provide, we see a huge runway in front of us."
Their customers seem to agree, he says, adding, "When billion-dollar companies start to sign up with you after one meeting, you can sense that you're on to something."
Learn more about Interfield Global Software Inc. on its website as well as:
__
(Featured image courtesy of Interfield Global Software Inc.)
DISCLAIMER: This article was written by a third party contributor and does not reflect the opinion of Born2Invest, its management, staff or its associates. Please review our disclaimer for more information.
This article may include forward-looking statements. These forward-looking statements generally are identified by the words "believe," "project," "estimate," "become," "plan," "will," and similar expressions. These forward-looking statements involve known and unknown risks as well as uncertainties, including those discussed in the following cautionary statements and elsewhere in this article and on this site. Although the Company may believe that its expectations are based on reasonable assumptions, the actual results that the Company may achieve may differ materially from any forward-looking statements, which reflect the opinions of the management of the Company only as of the date hereof. Additionally, please make sure to read these important disclosures.