Exhibiting at international-level Dusseldorf trade shows
Dusseldorf trade shows are vital business avenues where you can showcase your company in the international and multinational levels.
Dusseldorf is a key business center in the European region. With hundreds of trade shows being held throughout the whole year, it is essential for your company to be present there. Exhibiting at trade shows can be an excellent springboard, both in terms of exposure and of growing your clientele. Having a great exhibition stand is the best way to maximize your on-spot advertising success. Luckily, if you are looking for Dusseldorf trade show stands, there are experts like nStands who can guide you. Based on your requirements, budget, and design, they will help you find the perfect stand and save time, money and bad surprises.
As a matter of fact, Dusseldorf is one of the leaders in international trade, service and communication centers in Europe. According to the Office of Economic Development of Dusseldorf, one out of seven companies has an international background. Thanks to its pro-business policies, its innovative and sustainable urban planning and its consistent building site management, Dusseldorf is highly attractive to international investors and multinational companies. Dusseldorf's economy also contributes to this, with sectors ranging from industrial manufacturing and mobile telecommunications, to business and legal consulting and life sciences, through fashion and advertising. It has even become a hotspot for the digital economy in Europe.
Thus, at Dusseldorf trade shows, you will unquestionably be able to get wide international exposure and significantly grow your customer base. Being present as an exhibitor at trade shows there will help you to reinforce your brand. In turn, this can help you to generate leads. Moreover, the possibility of carrying out product testing among trade show attendees will provide you with constructive feedback that you can later implement to improve your product. Furthermore, simply being present at trade shows will definitely enable you to get the latest information about products and future industry trends, find out more about your competitors and even establish potential business-to-business relationships.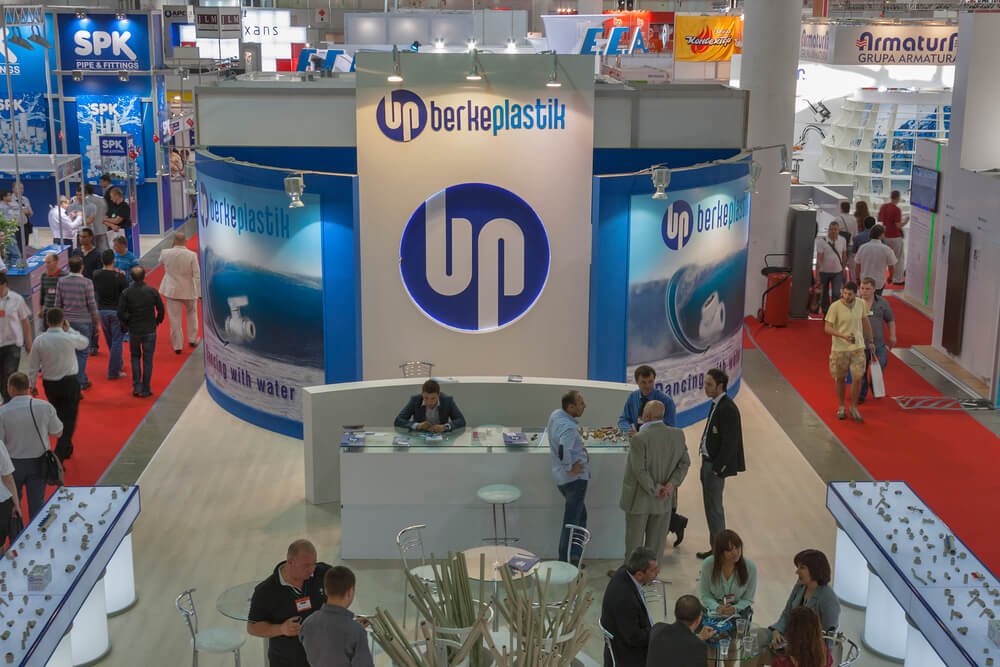 However, with leading market players present at Dusseldorf trade shows, you will want to maximize your chances of standing out. In addition to having an appealing product, having a great exhibition stand plays a big role in boosting your success at trade shows. To represent your brand image well, go for a sturdily-built stand with an original and creative design. This will attract people to your booth, regardless of your product. From thereon, the ball is in the court of your marketing team. In short, a great stand combined with top-notch marketing will leave a lasting impression on attendees and help create prospective customers.
Given the importance of your exhibition stand in your success at trade shows, it is recommended to call upon professionals to build it. To distinguish yourself even more from the competition, it is better to have one custom-made instead of making your own or using modular stands. This also helps to more precisely represent your brand image, as well as amaze the audience and increase their interest in your product. To get your money's worth, compare proposals from the most competitive stand suppliers and do not hesitate to negotiate.
Custom exhibition stands will put your brand in the limelight and great stand designers will make the most of your budget. With your company goals in mind, interact with all your visitors and follow up with them after trade shows. This will help convert leads into sales and potential long-term international customers.
(Featured image by Ra Boe via Wikimedia Commons. CC BY-SA 3.0 DE)