It's Here: The Extended Reality (XR) Inflection Point We've Been Waiting For
We've all known that Virtual Reality (VR), Augmented Reality (AR), and Mixed Reality (MR) — collectively known as Mixed Reality (MR) — have been just around the corner. However, we've also known that the technology and software weren't quite ready for prime time. That's all changing with two exciting developments XR leaders Facebook and XRApplied have delivered this past month.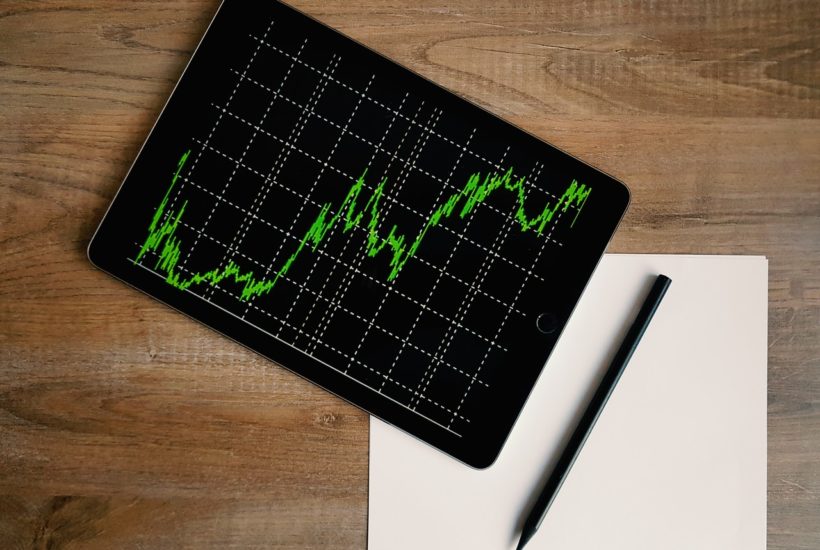 This last month, we may have just witnessed a watershed period in the history of Virtual Reality. Just weeks after XRApplied completed one of the most promising VR IPOs to date, Facebook's Mark Zuckerberg has appeared virtually in a conference room, along with a handful of journalists and media types.
But this wasn't just any old conference room. Neither entirely real nor entirely virtual, it was instead a Mixed Reality (MR) blend of each individual's real-world environment in a shared Virtual Reality (VR) space.
Come Again? What Just Happened?
Let's back up for a moment here. Why is Mark Zuckerberg appearing in a mixed reality conference room such a big deal? And why is XRApplied's IPO one of the most promising we've seen?
Well, to answer that, let's start with what's been holding Extended Reality (XR) back.
For what seems like forever now, we've been held on the cusp of the XR revolution. Pundits and futurists have been promising the day of total technological revolution would come. But no one seemed to know when. All we knew was that the hardware was still too lackluster. And that there was a real absence of killer XR apps to make the expense and effort of VR, AR and MR worthwhile.
But two things have changed this month. The first is that a company dedicated to delivering killer AR, VR, and MR applications has shot to prominence. The second is that Facebook has demonstrated that the hardware is now able to handle the types of highly sophisticated scenarios that serious XR apps will demand.
XRApplied's Killer Use Case Apps Are What XR Has Been Waiting For
Addressing the software/app side of this equation, XRApplied is a relatively new entrant into the space. But, despite its young age, XRApplied has managed to kick up quite the storm. Recognizing that the extended reality space was solely fixated on the hardware and showcase application side, XRApplied developed a suite of proprietary SDKs and processes to enable radio development of useful AR apps for businesses.
What makes XRApplieds solutions so special, however, is not just their intense focus on productivity and utility. The company also acknowledged that development costs for software are, for many businesses, exorbitant high. And this was only further exaggerated in the XR space—a space that's not only more complex to develop for, but also one that was still incredibly young and lacking in tools.
Like this, XRApplied came to develop the most useful XR platform to be launched on to the market. It is the kind of platform that has the potential to completely revolutionize businesses both big and small, enabling them to dip their toes in the XR space (or go all-in if they so desire) without going broke. And, as it's geared towards building useful apps that deliver real-world returns on investment—such as its AR flooring app—we should expect traction on this to be massive.
What Mark Zuckerberg's Mixed Reality Meeting Means for XR
While Virtual Reality meetings are not exactly a new use case for extended reality technology, the manner in which Facebook's showcase meeting app works is a quantum leap. While the idea of Mixed Reality has been floated before, it was still not entirely clear how it would be implemented. Aside from seeing Virtual Reality and Augmented Reality as two distinct entities, the technological sophistication required to achieve mixed reality was, perhaps, also still beyond the hardware of the time.
However, Facebook's recently released passthrough VR—the tech on which Zuckerberg's virtual meeting was built—has opened up a world of possibilities hitherto unthinkable. Able to blend real-time video with virtual reality, the Oculus platform is now able to seamlessly shift between entirely virtual and real spaces, even blending the two as one unified whole.
As an example of what's possible, one of the journalists present at the conference wrote about being able to type on their real keyboard that was present in the room but having that keyboard rendered as a VR object in the virtual space.
This is the kind of experience that Zuckerberg believes will be critical in the XR of tomorrow—the real and the virtual will seamlessly blend into one another, and we will be able to shift between (or blend) the two with ease.
Are We Finally at the XR Inflection Point?
While this isn't going to happen overnight—the biggest revolutions never do—it will happen in an apparent blink of an eye once we look back on it five years from now. And happen it will. We finally have companies delivering software and hardware that is not only technologically sophisticated and affordable, but we also have useful applications being developed for the space now.
For investors looking to get into the space, both Facebook, Inc. (NASDAQ: FB) and XRApplied Technologies Inc. (CSE: XRA) make good solid bets that will only continue to grow over the next half a decade at least. Of the two, XRApplied will likely deliver the biggest returns as it isn't dragging a huge established business along with it.
—
(Featured image by Burak Kebapci via Pexels)
DISCLAIMER: This article was written by a third party contributor and does not reflect the opinion of Born2Invest, its management, staff or its associates. Please review our disclaimer for more information.
This article may include forward-looking statements. These forward-looking statements generally are identified by the words "believe," "project," "estimate," "become," "plan," "will," and similar expressions. These forward-looking statements involve known and unknown risks as well as uncertainties, including those discussed in the following cautionary statements and elsewhere in this article and on this site. Although the Company may believe that its expectations are based on reasonable assumptions, the actual results that the Company may achieve may differ materially from any forward-looking statements, which reflect the opinions of the management of the Company only as of the date hereof. Additionally, please make sure to read these important disclosures.