Jeff Bezos goes for old-school charity but critics cast doubts on Amazon CEO's altruism
Jeff Bezos is one of the wealthiest men in America, who also involves himself in various charities.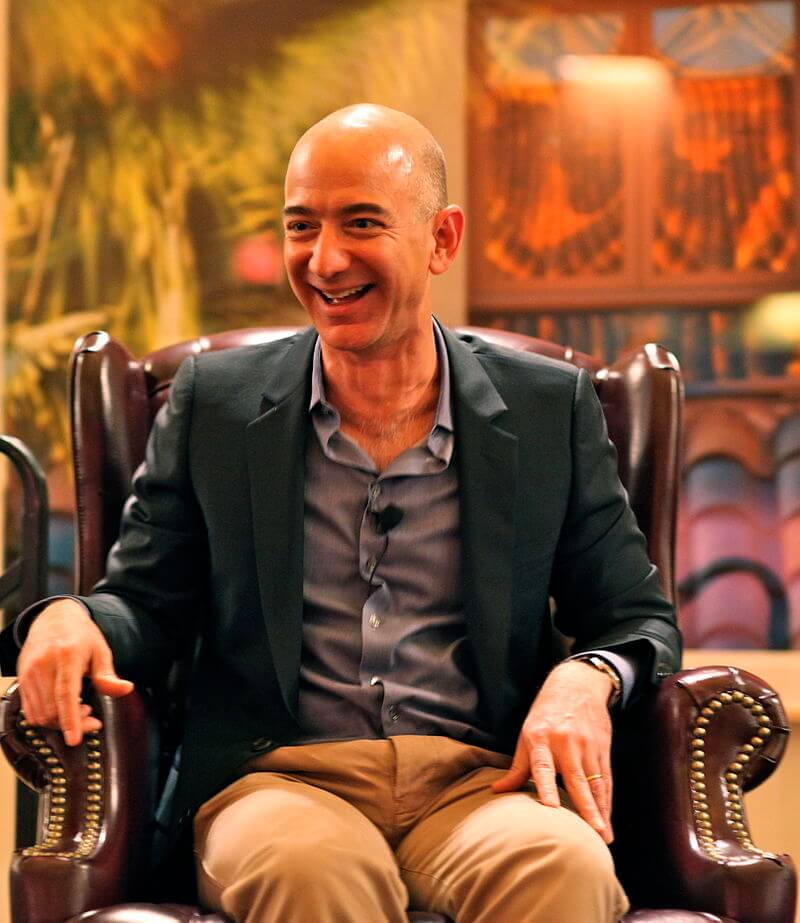 Jeff Bezos, the founder, and CEO of Amazon (NASDAQ:AMZN) who might soon overtake Bill Gates again as the world's richest man is going into old-school philanthropy. However, not a few industry analysts, colleagues, journalists, and naturally his critics doubt that his motives are 100 percent altruistic.
They point out the well-known documentation of Amazon's alleged and controversial ill treatment of its workers. Then they argue and make the case that a businessman who seems incapable of showing fair and just business practices to his employees would be able to make the huge leap of giving generously without expecting anything in return to strangers, no less.
Bezos' philathropy
As the Financial Times reports it, Bezos' philanthropic venture is nothing short of a counter-revolution, perhaps reshaping the way that his friends and colleagues in Silicon Valley have given back. First, the Amazon CEO has stated in no uncertain terms that he wants immediate results for his philanthropic ventures—he is looking at the "here and now" with "short-term" campaigns that will immediately respond to the concerns of the targeted sector.
Second, the first pilot project campaign he has chosen—a shelter for homeless women—is considered old-school. It's not the type that tech giants usually go for when they want to pay forward. The Silicon Valley rock stars usually design something that is high-wired and analytical and not related to the brick-and-mortar. Examples of their more common projects are a software system that can improve treatment for the mentally challenged or programs that can reduce the cases of family breakdown.
Bezos' choice was largely fueled by responses that thousands of his Twitter followers made when he tweeted a request for suggestions on what philanthropic causes he should sponsor. Given his more than $80 billion net worth, it was hardly surprising that he was soon flooded with messages espousing very different causes from around the world. All in all, Bezos' famous tweet in June got about 48,000 replies.
Reverse Amazon
The different causes put forward included pitches for food banks in Seattle, Amazon's own stomping ground; reconstructive surgery for African women; and funding for torches in refugee camps strewn on the borders of Europe. Geek Wire added more requests for huge supplies of potable drinking water and the establishment of health clinics with cancer treatments for the poor patients who cannot afford them.
Geek Wire adds that it is not the first time that Bezos has funded non-profitable causes and advocacies. Amazon has donated heavily to a cancer research center based at the University of Washington. Bezos and his family have personally funded worthy causes designed to improve education and child development.
Bezos' announcement has garnered him praises from observers who said that his new ventures can go a long way in making a positive impact in certain sectors for a short period of time. Some have referred to its non-techie approach as a "reverse Amazon" that can change the way that the Silicon Valley does their corporate social responsibility in the same way that his e-commerce platform has redefined the way that today's retailers and marketers are doing business.
Critics question Bezos
Yet not all are sold that Bezos is just intent on doing a good deed with no other agenda in mind. One of his most vocal critics when it comes to this new move is Frederick Kunkle, a seasoned journalist who now works in the Metro section of The Washington Post which Bezos bought and now owns.
In a scathing article in The Huffington Post, Kunkle reminds everyone of the Amazon founder's well-known employee practices that apparently teeter on abuse and exploitation. He says that his "mistreatment of workers"—along with unsavory business practices like ruthlessness toward his competitors and tax avoidance—are simply irreconcilable with a so-called heart of gold that has suddenly caught the wind of philanthropy.
Kunkle knows whereof he speaks, as he is a first-hand veteran of Bezos' management style. Bezos did save the financially challenged The Washington Post from shutting down. However, a couple of years after the acquisition he cut down the workforce's formerly rock-solid retirement benefits. He also ditched a pension plan that would have seen them through their last days in office.
Kunkle alleges that the Post was more than able to fund both financial programs, sparing Bezos from any liabilities. He also contends that Bezos' move was thus motivated not by a desire to save the bottomline (which was understandable). Instead, he claims that behind the move was a cold, calculating "ideology" that had wanted to remake The Post into the ruthless journalistic version of Amazon.
In his article in The Huffington Post, Kunkle continues to assert that Bezos' recent campaign to put up homeless shelters, soup kitchens, and the like are no different from the way that his industrial ancestors shielded themselves from public scrutiny and ire generations ago. The tactic was frequently used by tycoons like John D. Rockefeller Jr. way back in 1915.
For example, if one of his enterprises collapsed at great expense to the public—like the accidental closure of a mine killing a dozen miners—Rockefeller would create a foundation and make sizeable donations to charity. This move would divert attention from the issue, gain him goodwill from the public, and assuage the concerns of senators and congressmen who would have wanted to launch an inquiry.
Kunkle says that Bezos is no different. He says he would be more convinced of Bezos' altruism if the tech leader were to fix his respective industrial houses first – meaning, give his workers the just treatment they have worked for and deserve—before donating millions to save the world.
Right now, Silicon Valley is watching Bezos and his so-called revolution in the age-old business tradition of giving back. Efficiency will no doubt rule its processes and make it work and succeed, but more cautious observers would demand a little more empathy and employee fairness to verify its authenticity.
(Featured photo by 0110 via Wikimedia Commons. CC BY-SA 4.0)