Finance guru Jim Cramer on building a resilient stock portfolio
Cramer also suggested some companies for investors to consider, and one of them is Applied Materials.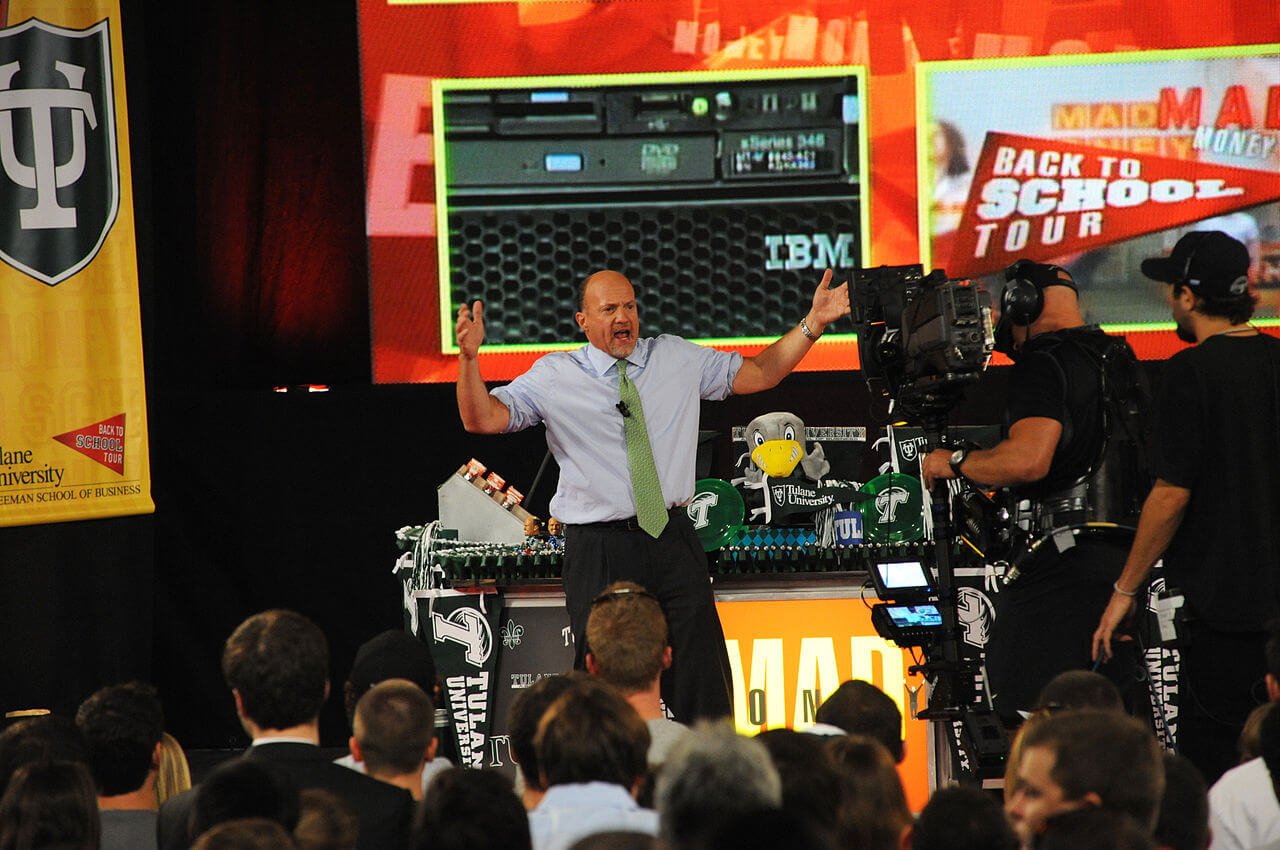 CNBC's "Mad Money" host Jim Cramer said that a person's investing strategy should not depend on a single presidential tweet. He reasoned that "instead of focusing on every little thing from the White House, how about evaluating companies on their own merits?"
Recently, the former hedge fund manager advised investors on making a consideration on selling just because of a tweet from the White House, given that there are changes happening in U.S. trade policy, per CNBC. Cramer said, "I am saying that if you have a diversified portfolio [of] some health care stocks, some banks, consumer packaged goods stocks, some tech, you won't need to re-position every time the fickle administration changes its view."
Illustrating a point, Cramer cited the worry on China due to President Donald Trump's plan on adding tariffs on steel and aluminum, which led investors to sell out their tech stocks on Tuesday.
Cramer said that while China is a hot topic, "you can just ignore Chinese exposure completely." For instance, Cramer pointed out that Alphabet, Amazon and Netflix have high-growth stocks and are therefore "insulated" from any issues with China. There are also other safe stocks such as Adobe, Red Hat, Salesforce.com, ServiceNow, Splunk, VMware, and Workday.
Companies to watch out for
Recently, two companies made the headlines: Square and Applied Materials. Square's stock has rallied over 200 percent in the past year alone, and Cramer believes that the company's stock has the ability to "bounce back," according to another CNBC article. Helping its stock performance is its core business, not its bitcoin-trading pilot program. Cramer said that Square executives should "downplay its bitcoin connection" as the company is forecast to grow 37 percent in terms of revenue in 2018.
On the other hand, things are looking up for Applied Materials. Gary Dickerson, the CEO and president of the firm, spoke to Cramer about its current business, which lies in data generation, smart devices, data, and 5G communication. Dickerson said, "Transportation is going to be disrupted, health care, entertainment, our homes, all parts of our lives are going to change in the next decade."
Cramer: consider income stocks for your portfolio
In January, Cramer wrote in a The Street article that investors should consider having some consumer packaged goods (CPG) group stocks in their portfolio. While hedge fund rules advise them to steer clear of these stocks, Cramer said that it's worth taking a risk as investing in CPG stocks is all about finding a stock that has its capital distributed equally on buybacks, dividends and growth.
There are several reasons for this. First, Cramer believes that online businesses hold back growth in CPG stocks. Second, he called millennials "price-conscious buyers," and they will tend to support brands where they can get the most out of their money like at Walmart and dollar and online stores. Third, companies have been waiting quite a while for birth rates. Fourth, CPG stocks will remain out of favor in a cycle that would benefit financials. Lastly, Cramer believes that CPG stocks are not innovative, unlike healthcare stocks.
Two important investing tips from Cramer
Aside from creating a resilient stock portfolio and considering CPG group stocks, there are also some investing basics that Cramer has advised investors on. Among these are:
Do some research about the stock
Because buying shares are the recommendation of a stockbroker, investors shouldn't rely on this as this can mean financial ruin. What Cramer suggests is to research stable, resilient, and money-generating stocks. He also thinks they should spend at least an hour each week to study the stock market's movement and the direction it will go.
Learn the art of diversification
Another investing no-no is investing all your money in one place. Stocks move fairly quickly, and they are quite unpredictable. For instance, a lot of people invested in the dot-com boom. That resulted in a bubble bringing financial loss to many investors. Instead, what investors can do is to spread their investments across various sectors and industries. Cramer believes that a diversified portfolio can protect a stock should one of the investments be affected by a major change.
While some of Cramer's investing advice serves their purpose as seeing how markets are playing out, they only serve as a handy guide for investors who want to make sound investments in any industry. Moreover, making a good investment isn't just limited to following investing experts; it also boils down to an investor's ability to be able to study markets, observe how it moves, and make sound judgments from there.
(Featured image by Tulane Public Relations via Wikimedia Commons. CC BY 2.0)