Woman to Watch: Journalist Christiane Amanpour
Christiane Amanpour is one of the most respected journalists in her field.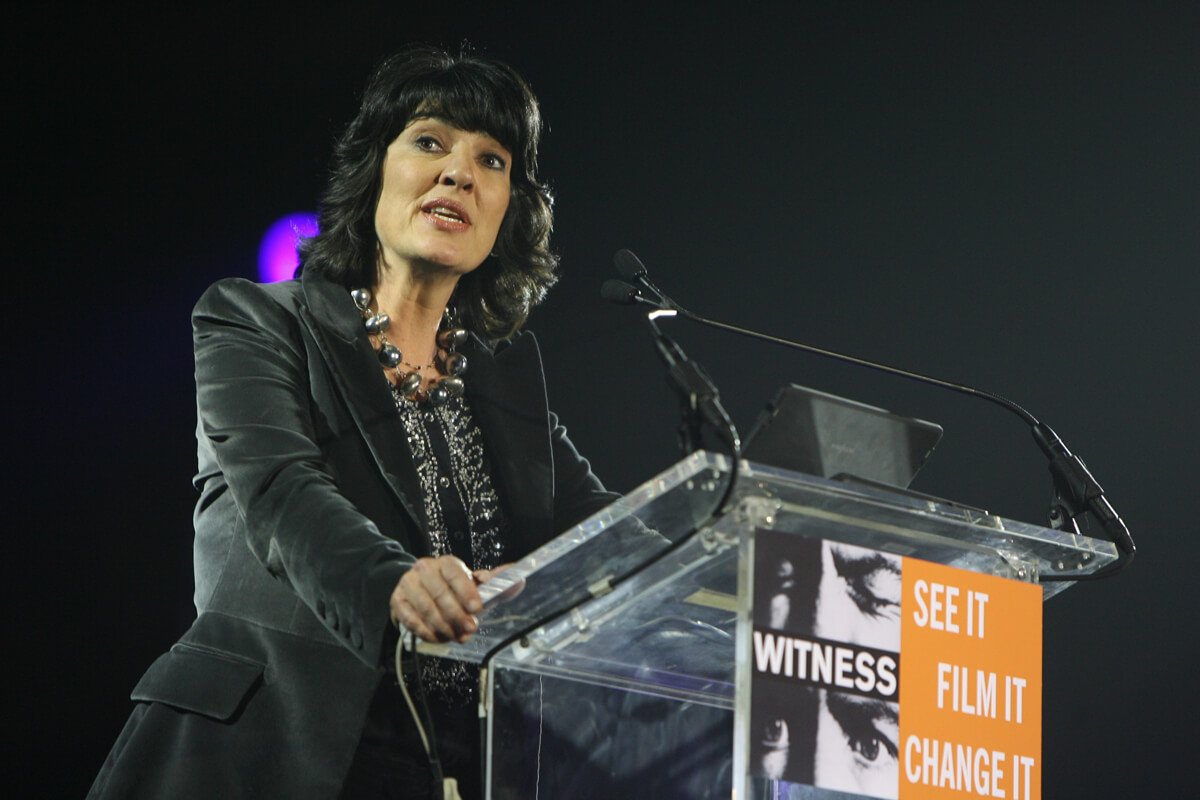 Christiane Amanpour has been working in the field of journalism for more than 30 years and has worked with popular networks. Throughout her career, she showed no signs of slowing down as she progressed through the ranks until she finally got her own interview program, which just started airing.
Amanpour's early years
Amanpour was born on January 12, 1958, in London, England. She and her family relocated to Iran's capital, Tehran, following her birth. Her family then sent her back to England after completing most of her elementary years in Iran in order to study at Buckinghamshire's Holy Cross Convent School. At age 16, she then transferred to New Hall School, a well-renowned Catholic school in Chelmsford, Essex.
The Amanpour family in Iran was not unscathed from the Islamic Revolution of 1979 in Iran, and her father lost all of his possessions in the country. But this particular event created a spark of inspiration inside the young Christiane as she later stated that it led to her desire of becoming a journalist.
Christiane studied at the University of Rhode Island throughout her college year. During her attendance there, she worked as a reporter, producer, and anchor for WBRU-Radio and as an electronic graphics designer for WJAR-TV. In 1983, she graduated summa cum laude with a bachelor's degree in journalism.
Amanpour's steady rise and breakthrough
Shortly after her graduation, Amanpour went on to work for CNN, which was just established three years earlier, as a desk assistant for international news. In 1986, she worked as a producer-correspondent at CNN's New York City bureau.
Another three years had passed when CNN assigned Amanpour to a position in Frankfurt, Germany. This position led to her career breakthrough as she reported the democratic revolutions in Eastern Europe during that time. Another highlight of her career was when she covered the Persian Gulf War starting from when Iraq invaded Kuwait to the successful coalition led by the United States.
Amanpour also covered the Bosnian war. However, despite all the recognition she received during that time because of her ability to shed light on the brutality of that conflict, there were also some detractors doubting her objectivity. But she defended herself saying, "There are some situations one simply cannot be neutral about because when you are neutral you are an accomplice."
Outside of her work at CNN as its chief international correspondent, Amanpour also occasionally worked on CBS' "60 Minutes" from 1996 to 2005. She also produced numerous documentaries for CNN such as "Where Have All the Parents Gone?" and "In the Footsteps of bin Laden." In 2009, she became the host of her own interview series in CNN.
A year later, Amanpour announced that she would be moving from CNN to ABC, where she hosted the latter's political affairs show entitled "This Week." The show lasted for more than a year and ended its run in December 2011.
In the same month, the two networks had a "unique arrangement" that allowed Amanpour to work for both networks. This deal allowed her to return to CNN and also continue to work as ABC's global affairs anchor. The former even announced that Amanpour's show would return on air in the spring of 2012.
Replacing Charlie Rose
The long-time correspondent recently made headlines when PBS announced earlier this month that the network would replace veteran journalist Charlie Rose and his eponymous show with Amanpour's new show as a result of the news of eight women accusing him of sexual harassment, which emerged this November. Aside from replacing Rose, the network also severed its ties with the aforementioned talk show host.
The accusations also prompted CBS to remove Rose from its shows such as "CBS This Morning" and "60 Minutes." It also terminated his employment in the said network.
When asked about Amanpour, WNET CEO and President Neal Shapiro stated that he sees her as a "fearless and uncompromising journalist." He also expressed his joy in welcoming her to the network.
Rise of powerful women
This decision by PBS has been one of the few stories where men have lost their jobs because of their alleged deeds of sexual misconduct being exposed by their victims.
Big personalities like film producer Harvey Weinstein, actor Kevin Spacey, "The Today Show" host Matt Laurer and Minnesota Senator Al Franken have already fallen from their positions because of the emergence of stories about their alleged sexual misconducts.
News magazine Time stated that as of December 8, 80 powerful American men have been accused of various acts of sexual misconduct. And as more high-profile men take their fall one by one, more women have been rising and taking on the void left by these men.
Along with the news of Amanpour's show replacing Rose's on PBS, there are recent news stories about actress Robin Wright becoming the new lead star of "House of Cards," Netflix's award-winning political drama series; former Administrator of the Small Business Administration Maria Contreras-Sweet entertaining the idea of purchasing the Weinstein Company; and Minnesota Lieutenant Governor Tina Smith possibly taking the seat of Franken in the Senate.
(Featured image by Kate Glicksberg via Flickr. CC BY-NC-ND 2.0)