Rail travel: 4 luxury trains worth making the journey in
Nothing like sipping a cup of freshly brewed coffee by the window while watching the sceneries go by onboard these luxury trains.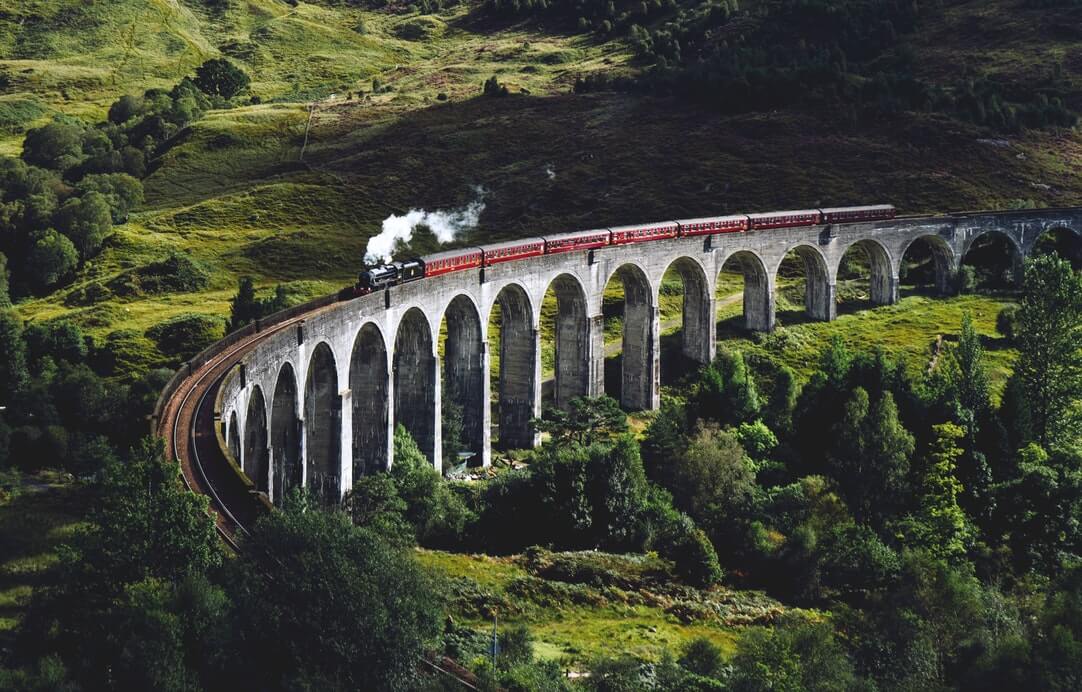 There is something romantic about traveling by rail. Compared to the fast-paced air travel, rail is slow and more scenic. Some reasons why there is an appeal for rail travel are that passengers do not have to go through check-in or security and that there is no need to travel on congested roads to get to out-of-town airports.
In a BBC report last year, U.K. design studio PriestmanGoode co-founder Paul Priestman believes that one improvement that can be made to overcrowded trains is to "give passengers more space." And in this area, apart from getting to your destination, what is also important in rail travel are the aesthetics that translate to comfort and convenience. This means providing more privacy and space and using luxurious materials.
In this day and age where people require faster and more convenient ways to travel, it's nice to take things slow and travel by rail. Here are four of the best trains for travel.
1. Rovos Rail – South Africa
Touting itself as "the most luxurious train the world," Rovos Rail is a 29-year-old service that travels in South Africa with 48-hour to two-week trips. Forbes stated that its restored antique trains can carry 72 passengers.
Rovos Rail boasts of vintage luxury rooms decorated with dark-wood paneling and beds that are convertible to couches. What's more, there is also an observation deck, which is a simple open car with wooden benches for sight-seeing as the train makes stops in Dar es Salaam, Victoria Falls, and even the Diamond Mine Museum in Kimberley.
2. Train Suite Shiki-shima – Japan
For those who are looking to ramp up on the luxury, they can try East Japan Railway's most expensive suite, the Shiki-shima, which costs ¥950,000 for two persons, per The Guardian.
Rooms are designed with a modern Japanese aesthetic, and the luxury train travels in the eastern Japanese countryside, Forbes wrote in a separate article. Guests can enjoy a five-star lounge, a white-tablecloth dining area with a menu created by a Michelin-starred chef, and observatory cars to take in the picturesque sights of Japan. Moreover, the train can accommodate 34 passengers in 17 suites.
3. Golden Eagle – Russia
For travelers with a more adventurous streak, traveling through Russia on the Trans-Siberian is one of the most exciting ways to see the country's vast beauty. However, some travelers might be deterred due to its intimidating itinerary, which passes through eight different time zones. But that doesn't have to be the case.
According to CNN, the Golden Eagle gives tourists a chance to travel the Trans-Siberian in style for two weeks. The train stops on excursions for guests to enjoy Lake Baikal and Mongolia's capital, Ulaanbaatar. Cars feature en-suite bathrooms, air conditioning in the summer, heat in winter, laundry services, and an English-speaking doctor. In terms of entertainment, passengers can enjoy the serenades of its resident pianist or watch shows on its TVs.
4. The Maharajas' Express – India
For something exotic, travel on The Maharajas' Express, a popular luxury train in India that offers either four- or eight-night journeys and passes through Goa, Jaipur, and Varanasi.
In the aforementioned Forbes article, it stated that the train can accommodate up to 88 guests and showcases classic Indian interiors, two fine-dining restaurant cars, and an opulent bar and lounge. Moreover, the train makes stops for elephant polo matches and evening Aarti rituals on the Ganges River.