Here's why Macron's priorities may create a stronger but more protectionist Europe
Emmanuel Macron believes overhauling The Posted Workers Directive, pushing for the Buy European Act, and screening foreign investments will strengthen not just France but the whole EU.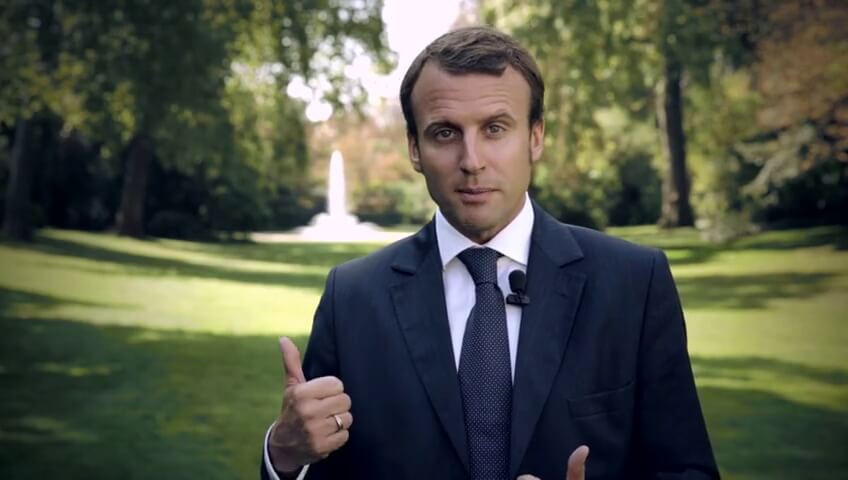 French President Emmanuel Macron's ratings may be declining barely past his first 100 days in office, but the numbers are not stopping him from implementing a vision of a stronger, more economically powerful, but perhaps a more protectionist Europe.
His supporters can spin the latter to mean that he just wants to protect the region, specifically the 19 member nations of the European Union (EU), from debilitating trade practices, labor agreements, and unwelcome intrusive investments that might exact more serious repercussions later on. However, on his trip next week to Austria, Bulgaria, and Romania, Macron will be pushing for three goals—his priorities—that might set Europe back on track.
The EU's future had come into question after the departure of the United Kingdom, followed by the rise of terrorist attacks in certain countries, and with them, the emergence of far-right political groups that have positioned themselves along more isolationist stance in their home countries.
The Posted Workers Directive
According to The Local, one of Macron's priorities is overhauling The Posted Workers Directive. This agreement signed by all EU members allows their workforce to be employed physically in another member country, without the concerned organizations and employers paying the required social charges. The agreement was made in principle to bolster exchange of talent among members as well as to assist the growth objectives of their businesses.
However, the Directive has come under fire recently. The less affluent members have used it to spare themselves from paying the related taxes to their more affluent counterparts where their members are employed. As a result, the country of employment ends losing money through taxation and other charges.
Buy European Act
The Stratfor Worldview names another priority that is on Macron's list, and which also has come under criticism. That is the Buy European Act, which encourages member nations and their populace to buy first and foremost European homegrown products and goods and patronize their own indigenous services. Many countries all over the world have adopted this protectionist approach in order to develop their own industries and goods while reducing the impact of foreign competition.
While that may be Macron's aims, his European opponents have criticized him because the Buy European Act may indirectly encourage industrial mediocrity. They say that organizations and individuals may be motivated to purchase European products, regardless of their quality, or worse, perhaps for no reason at all other than their being done in the mother country or within the borders of the EU.
Screening foreign investment
The third priority that The Local names has to do with screening foreign investment in Europe, and perhaps rejecting those that the EU might feel too competitive or threatening, even. Forbes expounds on this subject by pointing out that France—and Macron, in particular—are more concerned with China's continuing investment in the EU's strategic industries.
The acquisition of EU's viable companies by Chinese state-firms have increased by 77 percent the past year. In contrast, that of Europe in the Chinese market has declined significantly. Germany joined the outcry when the EU approved the takeover of the Swiss agrochemical company, Syngenta, by the Chinese government for $43 billion. Macron has argued that a more economically unified Europe can ward off these takeovers and instead make their own bids for other foreign markets, instead of the other way around.
German Chancellor Angela Merkel is in Macron's corner on this one, but other EU members who have become more dependent on Chinese trade and loans have criticized his actions.
Macron is hoping that his forthcoming tour next week will enable him to further elaborate on his platforms and get the support that he needs. The EU he envisions might be more protectionist for comfort to some allies, but it seems like he firmly believes that that is the position to take if the region is to usher in a brighter more promising future.
(Featured image by Gouvernement français via Wikimedia Commons. CC BY-SA 3.0 fr)