Major reasons why your website might not be attracting customers
In 2016, the number of business websites had almost doubled from 900 million to nearly 1.7 billion. Whatever your marketing plans might be, the end goal is to attract more customers to your business website. In the last few decades, customer's expectations from brands have increased much higher than over imagination. Having a descriptive website is no more an attractive option as customers expect much more.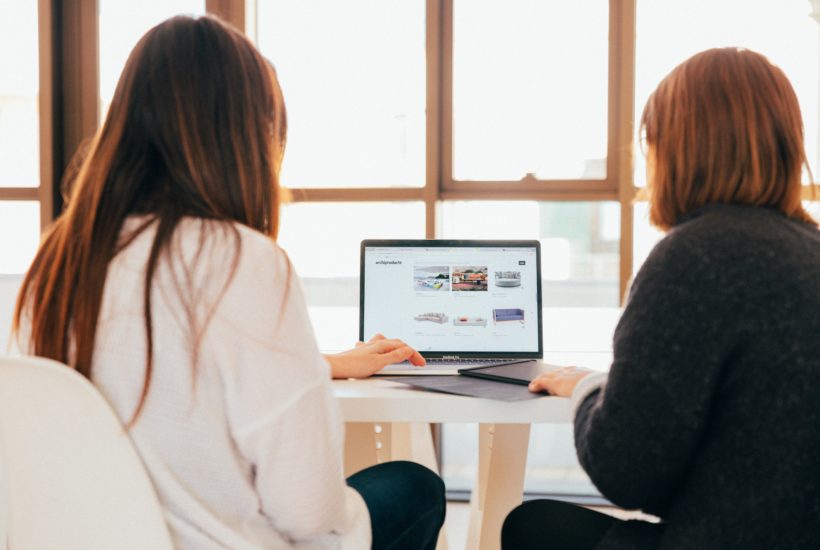 Operating a successful business in today's digital world is not an easy task. And if any enterprises do not have developed a perfect business website that attracts customers, in that case, it becomes more difficult for them to reach the digital audience who are expecting to browse their name online. And for designing and developing, business websites have to consider various elements that help them make the website engaging and attractive for their targeted audience. They need to understand that the website will represent their brand more accurately in front of the ideal customers and convey them to purchase from them. 
In 2016, the number of business websites had almost doubled from 900 million to nearly 1.7 billion. However, the reliable active website count was steady at about 170 million throughout the year. Approximately 50% of websites today are hosted on either Nginx or Apache, both open source web servers.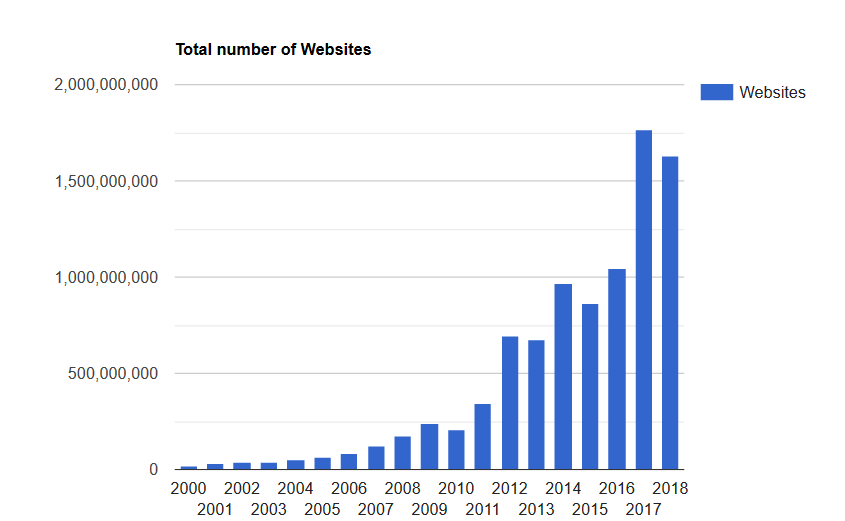 Whatever your marketing plans might be, the end goal is to attract more customers to your business website. Businesses build websites hoping that their influx of new eyes into loyal customers, opportunities, and leads. However, they fail to do so as the developed website fails to attract customers.
Common mistakes to avoid while building your Business Website
Technological advancement is not new in today's fastly developing era as it is offering something new and valuable every day to humanity. Innovations occur worldwide, and it becomes imperative to stay aware of all the latest tech trends, reviews, news, launches, and so on. And how can awareness be created by exploring various websites on the web?
Chrome is the most widely used browser used by 61.72% of customers while Safari stands second with 15.23%, Firefox with 4.66%, and Opera with 3.15%. Hence it becomes vital for you to build a responsive website that supports all the browsers effectively.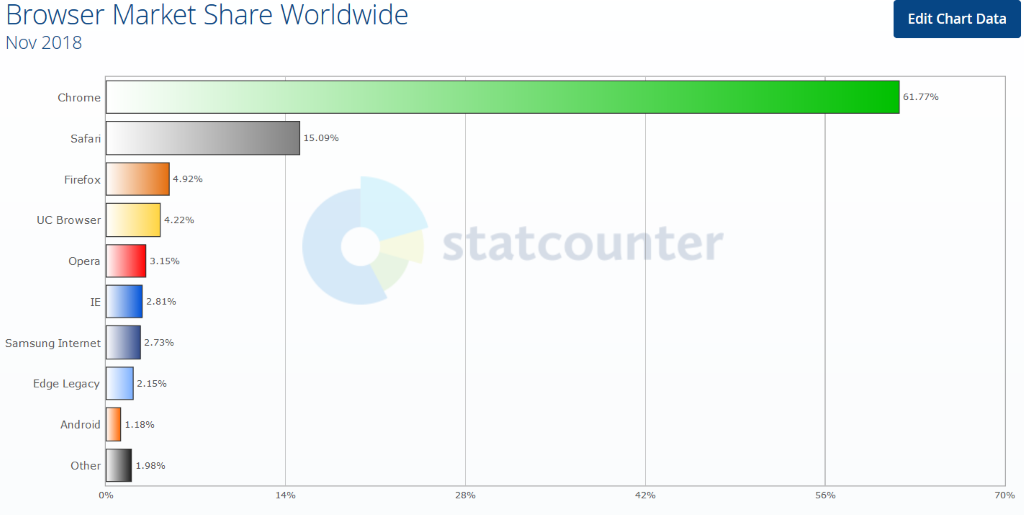 In the last few decades, customer's expectations from brands have increased much higher than over imagination. Having a descriptive website is no more attractive option as customers expect much more than the boring one. Hence businesses have to find and implement various ingredients to engage and reach more customers globally. If any of the companies do not focus on developing a perfect website for their business, then it's sure that they will be thrown out from the competitive business market.
Businesses need to ensure that if they are thinking of developing a business website, it becomes essential for them to make it attractive and useful for users' use. And when it comes to website or app development, some businesses don't know what to do and how to do it. Thus they make numerous mistakes, but by paying attention to some pointers, it becomes relatively easy for them to avoid all the common mistakes and develop excellent app solutions for their business.
The consequences of the lack of a development plan 
When crafting an engaging and eye-catchy website, it becomes essential for you to plan accordingly. Just jumping to development without any development plan can prove to result in creating a poorly performing website. Perform a market search to know which type of content and structure is in trend and which you can consider for your business.
Need for speed
Developing a website that gives a slower performance on customer's websites can harm your business. Whenever you jump to clone app development or website for your delivery businesses, ensure that every solution you develop gives the best performance on customers' devices.
Develop a solution that loads quickly and easily on customer's devices, mainly when they aim to access and connect with your business. Remember that people these days prefer to abundant those solutions that give a poor performance on their device, making sure your business solution performs in the best manner.
Focus on blog
There are numerous blogs available online these days, which businesses can consider leveraging for driving more traffic to their business website. They can also consider using a blog section on their website to entice visitors and contribute to their overall business success. Keep to include real-time updates to your blog, which are written in an acceptable format; this will surely attract visitors and help you to transfer them into leads in no time.
Avoiding the use of standard WordPress theme
Most businesses don't pay sufficient attention to choosing the website theme; this can be considered one of the primary reasons for losing customers' attention. Keep in mind that it's always beneficial to build a tailored website rather than the same website which your customers have come across a thousand times before. It will make your targeted customers believe that you haven't invested in the right one for your business. Hence choose a WordPress theme that helps you stand out from your business rivals.
Absence of Responsive Site
Customers no longer prefer to view your website on their computers or laptops. Nowadays, most customers use their smartphones and tablets to have a quick look at your business solution. Thus if your business website is not responsive, it will put users off. However, you need to build a flexible site that your targeted customers can explore your site on any device they desire.
Give your customers a reason to return
Kelsey Meyer, the co-founder of influence & Co., said that "Your site isn't bringing in customers because you have given ideal customers no reason to come back." "If you keep your company blog updated or update it for once per month and consist only of employee updates, why would an ideal customer care about returning to your site?" said Meyer. However, it becomes vital for you to earn your customer's trust and educate your customers about how your business service and products are beneficial for them.
Build strategy to attract the right crowd
"If the wrong customers are hitting your site, it's all for nothing," said Paul Jarvis. He focuses on writing about the intersection of commerce and creativity for Newsweek, Fast Company, LifeHacker, BuzzFeed, and Forbes. You can build a strategy that helps you to attract the right crowd for your business.
Build Conversion-Friendly site
If you aim to turn your site visitors into customers, focus on building a conversion-friendly website. Answer some of the questions like:
Is there sufficient space to let the design breathe?
Is navigation paired-down enough?
Is your call to action strategic?
Are your call-to-action buttons contrast toward the background?
Do you have imagery to break up heavy content?
Is your website has testimonials prominent?
Answering all the questions can help you to build a conversion-friendly website for your business.
Enhance user experience
"One of the biggest difficulty websites face today when trying to bring new and retain customers is the user experience on the site," responded Jacob Gube. The user-experience issues could be something like having a slow website that discourages customers from spending any time on your website, and enhancing it can have significant results," says Gube. Businesses must focus on developing and improving user experience by enabling them to have quick access to every business product and service.
Know your audience
"Maybe you designed the website to satisfy your board of directors rather than your customers," Jeffrey Zeldman says. Do not trust your board; only trust data, research, and trial approach. The robust design begins with analysis; hence focus on it to know what your customers expect.
Your links redirect the users
There are numerous reasons you might aim to redirect your customers to a different advert, page, or indeed. Avoid doing so as this can help you to attract more customers. Make sure that when customers click on the link, they are directed to the right page, which they want to visit. They will never love to waste their time by visiting useless pages that are not relevant.
Concluding it up
The overall design of a website is essential when it comes to driving more traffic and attracting customers. If you want to achieve success, you need to guarantee that you don't make the common mistakes listed above. Hence focus on developing a dedicated and user-friendly website helping you to win your customer's attention quickly.
Also, make sure to look after the responsiveness of the website. Search engine optimized (SEO) optimized websites that function and look great are loved and used by most customers. Get in touch with a development company to get your website ready without any hassle and at a pocket-friendly cost.
—
(Featured image by KOBU Agency via Unsplash)
DISCLAIMER: This article was written by a third party contributor and does not reflect the opinion of Born2Invest, its management, staff or its associates. Please review our disclaimer for more information.
This article may include forward-looking statements. These forward-looking statements generally are identified by the words "believe," "project," "estimate," "become," "plan," "will," and similar expressions. These forward-looking statements involve known and unknown risks as well as uncertainties, including those discussed in the following cautionary statements and elsewhere in this article and on this site. Although the Company may believe that its expectations are based on reasonable assumptions, the actual results that the Company may achieve may differ materially from any forward-looking statements, which reflect the opinions of the management of the Company only as of the date hereof. Additionally, please make sure to read these important disclosures.