5 successful side businesses that can make you money online
The internet has established its leverage in terms of making money via online businesses. We discuss five headstarters to help you get going with yours.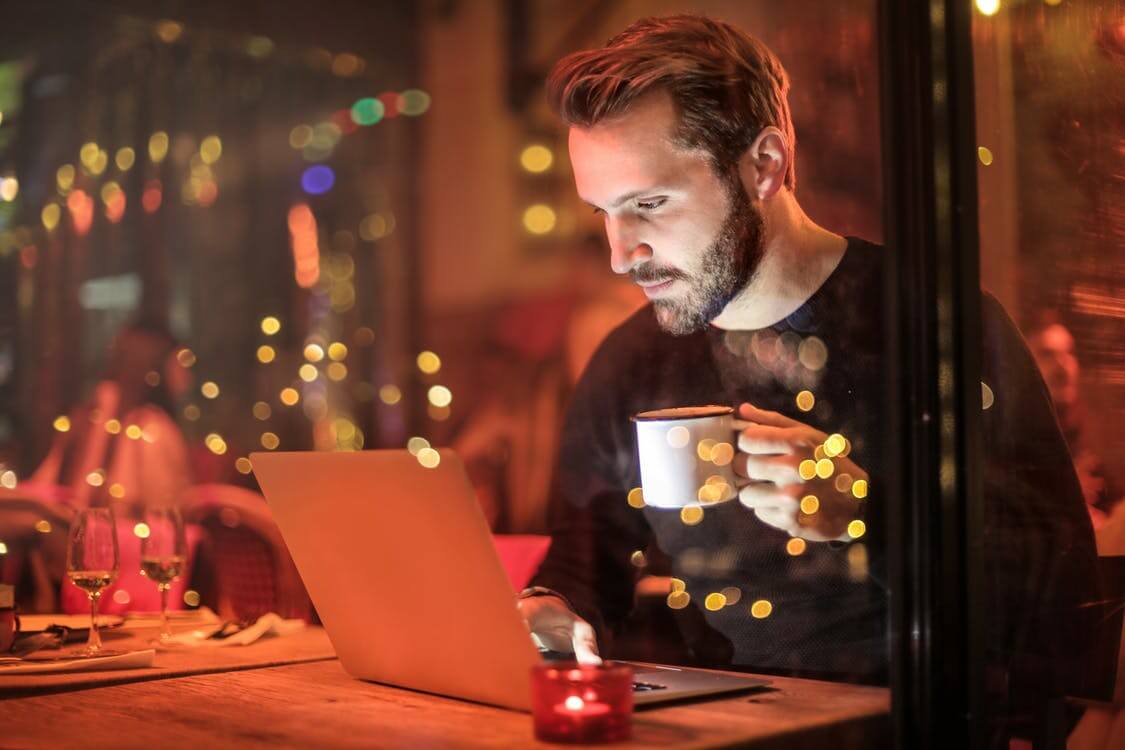 Looking for a way to make some extra cash?
With the abundance of profitable opportunities online, there's bound to be something right for you. Whether you're into coding, fashion or photography, you can start earning a passive income without taking any risks.
Check out these five classy examples of successful side businesses.
1. Start teaching online
Have you mastered a particular skill or topic? Do you feel like you have some truly valuable knowledge to share with people wishing to follow in your footsteps? Then I can guarantee you can start earning money online by getting into online teaching.
When you possess a skill that's growing in demand, one of the best ways to monetize it is to create an online course packed with high-value lessons and advice. For example, online teacher and entrepreneur Renae Christine, who's running an online training business Rich Mom Business, has gone from nearly homeless to making $196,000 in the span of two months as a result of starting to teach online.
You can teach an online class about anything — scrapbooking, how to declutter your home, party planning, or anything else you're really good. Think back to the time when a friend or a colleague asked for your help with something, if others think you're an authority in that field, that should count as your special skill.
The most difficult part about kicking off an online course is developing all the teaching material for it. It is a huge investment in terms of your time and brain power, but once done, it becomes the backbone of your online training business and can be reused countless times.
Look into Skillshare and Teachable for more information on teaching online.
2. Launch a print on demand online shop
You can start an e-commerce business without purchasing any stock upfront. No need for warehousing and the technical know-how makes starting a print on demand business an attractive option for anyone. All you need is a profitable idea and the ability to spot trends before they reach the masses.
As a type of dropshipping business, print on demand requires your input in the very beginning, when you're defining your audience, setting up the online shop and creating unique designs — from there on, your supplier handles everything else. Your job is to drive traffic to your website and convert visitors into customers, while your manufacturing partner takes care of printing, packaging and shipping the items. In many cases, they would also deal with returns for you. For a business model that can generate a six-figure income in just a few months after kicking off, it's a huge advantage.
One of the biggest hurdles for e-commerce entrepreneurs is building a brand. It's true that setting up the business is easy and quick, yet the challenge lies in making the shop profitable. With such a low barrier to entry, the competition is becoming fiercer every day.
However, one strategy that proves effective time and time again for e-commerce entrepreneurs in all industries is building and monetizing an online community. The thing is, ushering new visitors to your site through Facebook or Instagram ads is so much more difficult than turning to your community and saying, "Hey! We have a new line of notebooks. You'll love them."
3. Self-publish a book
If you think there is no money in books, think again. And money is not even the whole story. Writing a book does two things — it helps you set up a 100 percent passive income stream and immediately establishes your authority in the field, which in turn generates money through other avenues, such as speaking gigs, workshops, online courses, and other. The process of writing a book can be laborious and there are many moving parts you need to think about (because writing a book is the easiest part), but it's so worth it.
Here's a story from a freelance writer who wrote a book about earning money from writing and is reeking in $1,152 in passive income every month. Yes, it feels like a mammoth task, but nothing great comes easy in this life, so check out Amazon's Kindle Direct Publishing to learn more about royalties and start thinking about your book cover.
4. Sell professional photos
This 30-year-old travel journalist from Canada is making around $2,600 from selling professional photos to magazines, stock image libraries, direct clients and other sources. However, he's in this full-time and he is a professional… can you come close to that amount by shooting images on your free time? Yes!
There are dozens of success stories circulating the web, but the main takeaway from all of them is that you have to follow the money. A traveling photographer, who claims it's possible to make £6,000 from selling a single image, shared, "The big money is in business, education, lifestyle, medical — anything that happens in life, if you take a picture or video of it, people need it."
"It's about making it as natural as you can. I'm always looking at what's going on on TV and natural life," she added.
If you have an eye for photography and a few spare hours every week, go out into the world with your camera and you will be able to earn a passive income from the best shots you take. It would be unrealistic to expect a huge return at first, but you need to keep in mind that it's a long game — once you set up your portfolio and have a number of high-quality images selling, you'll start seeing positive changes in your bank account.
Check out SmugMug, Shutterstock and iStock Photos for more information.
5. Become a freelancer
Are you sitting on a wealth of knowledge that could be turned into passive income? Do you enjoy writing or maybe speak several languages? Don't mind cold-calling people to generate leads for cool companies? Then consider becoming a freelancer and entering the gig economy.
The great thing about being a freelancer is that it gives you an opportunity to work with a number of different businesses and pick up a ton of new skills along the way. You are free to choose the clients you want to work with and the type of work you want to do. Freelance marketplaces like PeoplePerHour, Fiverr and Upwork are a great starting point if you're just breaking into it — with hundreds of new freelance jobs being posted every day, you're bound to land at least a few if you put your head into it.
—
DISCLAIMER: This article expresses my own ideas and opinions. Any information I have shared are from sources that I believe to be reliable and accurate. I did not receive any financial compensation in writing this post, nor do I own any shares in any company I've mentioned. I encourage any reader to do their own diligent research first before making any investment decisions.