Make the Greatest Investment Ever This Valentine's Day With NUE Hoops
The greatest investment ever has nothing to do with stocks, bonds, venture capital, or any of that stuff. It's in the people who are near and dear to us. Who love us back unconditionally. And who play a bigger role in our success than we often acknowledge. So make this Valentine's Day the occasion to put something back into that investment in your significant other. NUE Hoops has you covered.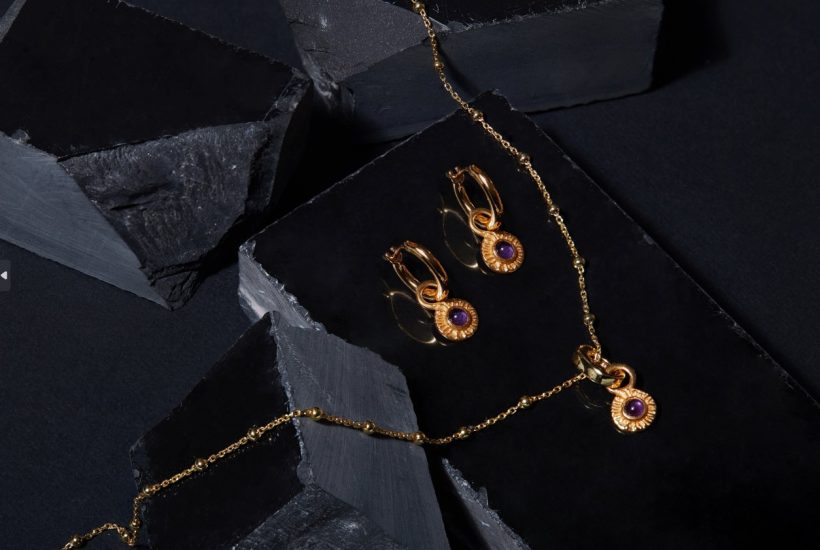 If I asked you what was your greatest investment ever, what would come to mind?
Was it that time you picked up a bunch of Amazon (NASDAQ: AMZN) shares in the wake of the Dot-com Bubble?
Or maybe it was that $500 of Bitcoin you bought back in the early 2010s just for fun?
In any case, and whatever it was, what would you say if I told you that you could do much better? Would you want to hear more?
Then hear me out.
---
SPOILER ALERT: The greatest investment ever is the one you make in your significant other. Treat them this Valentine's Day with NUE Hoops jewelry.
---
There's No Such Thing as a Self-Made Success Story
Before I get into it, let's get one thing straight (this is important, so listen up) — there's no such thing as a self-made success story.
Sure, once upon a time, you might have bootstrapped a business from the ground up, building it with nothing but blood, sweat, and Cello Tape. Or maybe you put yourself through university and climbed the corporate ladder without a single contact in the trade to begin with.
But if we're all brutally honest with ourselves, there's more to our success than just ourselves, even if we did make a few smart decisions and put in a little work.
The reality is that we all rely on other people for a lot more than mentorship and cold intros. Friends, family, and significant others all play a massive role in providing us with the platform we need to succeed.
After all, where would most of us be without at least one special person in our corner rooting us on? Or a loving partner who picks up the slack when we've got too much on our plate?
A long way behind. That's where.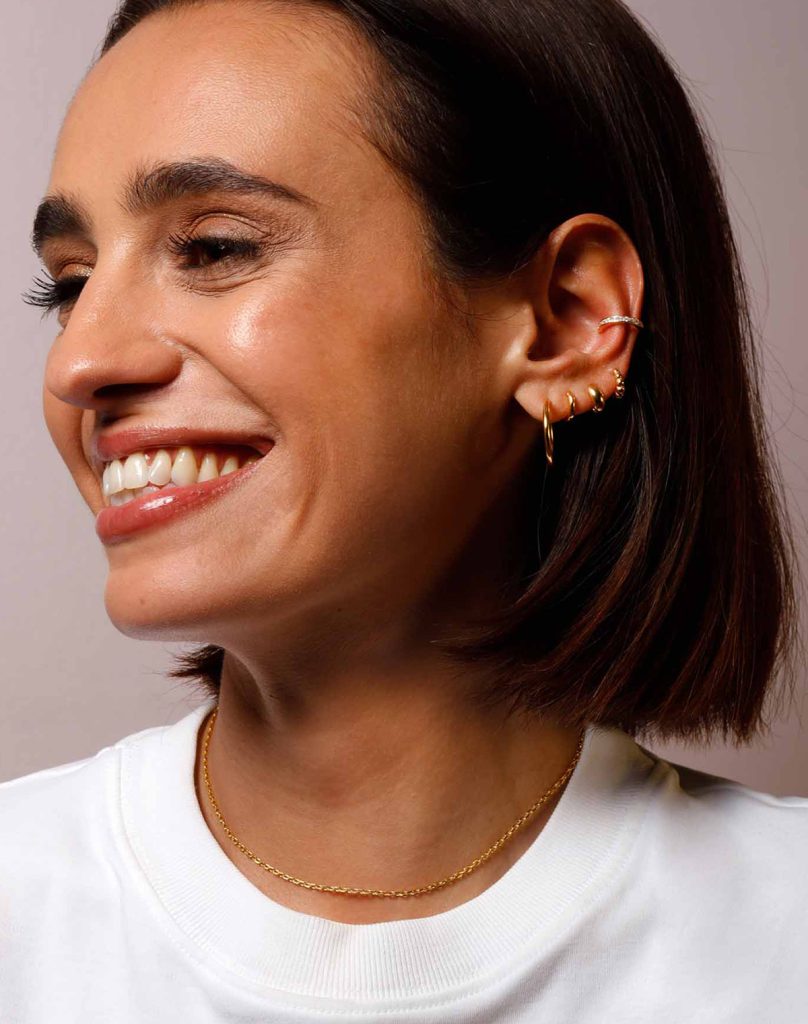 Here's How the Special People in Your Life Determine Your Success
Here's a challenge. List a few personal attributes that contribute to success.
Got them? Good.
Now, I'm not usually a betting man. But there is one bet I'm willing to make. Your list probably includes things like 'ability to deal with stress', 'ability to stay motivated', 'self-confidence', and other such notions.
Any guesses where I'm going with this?
Yep, all of these things are massively impacted by the people in our lives. And no one impacts these things more than our nearest and dearest.
But don't take my word for it. There's tons of research backing this up.
Here's the Greatest Investment Ever
Alright, so we all agree that the most-essential success-determining attributes are things like self-confidence, motivation, and stress tolerance. And I'm pretty sure we also agree that personal relationships play an outsized role in enhancing these attributes.
Now, if there's any truth to what I've said above, the greatest investment ever should be pretty clear.
That's right. Your greatest investment ever is in your loved ones. Especially, the ones who love you back.
Of course, the only problem is, how do we invest in the people in our lives? After all, unlike other "traditional" investments, it's not like we can just throw a pile of money at it and watch it grow, is it?
---
THE ANSWER IS NO: No, throwing a stack of cash at your partner and saying, "here, go buy yourself some jewelry" isn't great. What is great is making it personal — buy them the earrings of their dreams with NUE Hoops.
---
How to Invest in Your Love Ones
Without wanting to sound all new-age-y on you, the single best way to invest in your loved ones is to show gratitude. Plain and simple. If people feel like they're valued for what they do, they only want to do more of it, right?
But what does showing gratitude look like?
Well, if it's your significant other, it can be as simple as setting aside quality time for just the two of you, like planning a romantic getaway to reconnect and recharge. Or it could be something as simple as taking on some of "their" responsibilities during those moments of respite when your schedule eases up a bit.
And then, of course, with Valentine's Day looming, what better way to show appreciation than with the usual: chocolates, flowers, and jewelry?
Or, said another way, what better way to show neglect than not giving them chocolate, flowers, and jewelry? Precisely.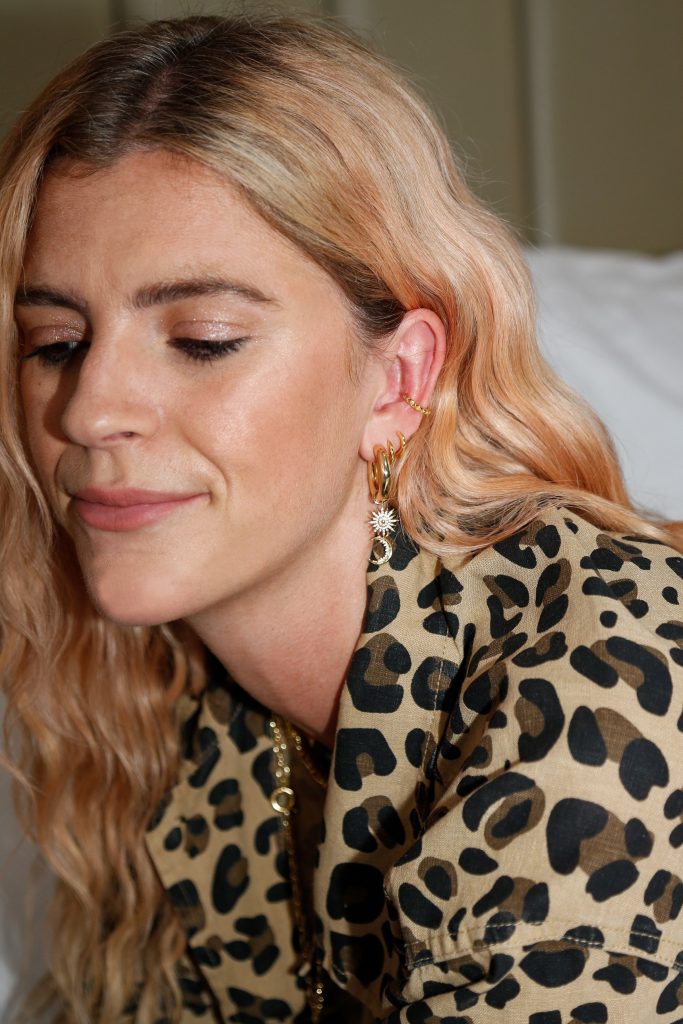 Here's How to Make Your Greatest Investment Ever This Valentine's Day
Buying flowers and chocolate should be easy. But when it comes to jewelry, getting it right is harder than it looks.
But fear not. To help you out, I turned to NUE Hoops for some advice. Here's what they told me, distilled down to three simple steps to help you make your greatest investment ever this Valentine's Day.
1) Get the metal right
Some people only wear gold, while others only wear silver. And then there are those who mix and match. Theoretically, if your significant other is really that important, you should already know which basket they fall into. And if you don't, now's the time to learn.
In any case, gold is the least reactive metal. So, if you really are in doubt, choose gold for sensitive skin. NUE Hoops has a 'no brass' policy and uses 925 sterling silver, which is always free from reactive metals like nickel, cadmium, brass, and lead.
2) Make it personal
Making a personal jewelry gift is easy. And the best part is, you've got lots of options here.
For example, you could always engrave a personal message or choose a pendant that represents who your loved one is. Or maybe you could buy their birthstone or a color they love instead. Or maybe you could combine a few of these ideas to make it extra personal.
In all cases, NUE Hoops makes creating bespoke jewelry combinations easy with their range of hoops, charms, and necklaces.
3) Pick the occasion and add the finishing touches
Decide whether you want to shop for jewelry that your partner can wear every day, or for a special occasion. Choose from the party collection for a statement piece or birthstones for something luxurious. Ready-made sets are a fail-safe option, and you can find budget-friendly pieces in the NUE Hoops gift section or Valentine's Day shop.
And, before you hit purchase, don't forget those finishing touches that will elevate your gift to the next level. Again, NUE Hoops makes it easy to add special gift wrapping or include a handwritten message. And, you could even get a bespoke jewelry wallet, which is a gift in itself.
---
TICK TOCK, TIME'S RUNNING OUT: Don't neglect your partner this Valentine's Day. And if you do forget, be sure to make it up to them. In either case. NUE Hoops has you covered.
---
__
(Featured image by NUE Hoops)
DISCLAIMER: This article was written by a third party contributor and does not reflect the opinion of Born2Invest, its management, staff or its associates. Please review our disclaimer for more information.
This article may include forward-looking statements. These forward-looking statements generally are identified by the words "believe," "project," "estimate," "become," "plan," "will," and similar expressions. These forward-looking statements involve known and unknown risks as well as uncertainties, including those discussed in the following cautionary statements and elsewhere in this article and on this site. Although the Company may believe that its expectations are based on reasonable assumptions, the actual results that the Company may achieve may differ materially from any forward-looking statements, which reflect the opinions of the management of the Company only as of the date hereof. Additionally, please make sure to read these important disclosures.