Marijuana stocks in review: Tilray (NASDAQ: TLRY), GW Pharma (NASDAQ: GWPH), Innovative Industrial Properties (NYSE: IIPR)
The cannabis sector is increasingly becoming crowded with startups and new products, but these three industry leaders continue to be at the forefront of the marijuana industry.
After emerging from nowhere, the legal cannabis market is bombarding investors with groundbreaking news on a daily basis, making it one of the most exciting sectors to invest in. How does one stand out in an increasingly crowded environment? Perhaps new players should take a cue from the products and services of these three radically different companies: Tilray (NASDAQ: TLRY), GW Pharma (NASDAQ: GWPH) and Innovative Industrial Properties (NYSE: IIPR).
Aggressive expansion
With 850,000 square feet of production capacity in Canada, Tilray (NASDAQ: TLRY) is at the very top of the Canadian cannabis market. The company recently solidified its position through the acquisition of Manitoba Harvest for $317 million. The purchase forges a way for Tilray products to enter 16,000 retail locations across North America.
In light of that acquisition, Tilray's sales estimate has been elevated to $179 million, up from previous estimates of $119 million. Despite this success, Tilray finished another quarter with a loss, and the stock has crashed by 53% over the last six months.
As the North American market becomes more saturated, CEO Brendan Kennedy associates Tilray's upcoming success with early expansion to overseas markets. By forging partnerships with beverage producer Anheuser-Busch InBev and pharmaceutical giant Sandoz, Tilray has gained access to a vast pool of customers who might not be otherwise interested in cannabis products.
FDA-approved
While many extol the virtues of the medicinal properties of their own CBD products, the law actually forbids advertising them as pro-health, with the only exception being GW Pharmaceuticals PLC (NASDAQ: GWPH). Its product, Epidiolex®, has received Food and Drug Administration's (FDA) approval as the first cannabis plant-derived medicine in the United States.
This makes GW Pharmaceuticals stand out, as Epidiolex® is currently uncontested in the U.S. market as a treatment for two rare forms of epilepsy. The company's stock price reflect this advantageous position as its value rose 42.5% over the course of the last 12 months. In fact, Epidiolex® has become so popular that it alone has generated $4.7 million in sales during the last two months of 2018, and it is predicted to make GW up to $2.2 billion by 2027.
The only company that could threaten GW Pharmaceuticals' plans is Zogenix (NASDAQ: ZGNX). Their product, Fintelpa, might appear on the market as early as this year. Fintelpa represents a real threat to GW as the price of Epidiolex® is reaching $32,500 per year and Zogenix's counterpart is supposedly more effective.
The great indoors
Innovative Industrial Properties (NYSE: IIPR) operates as a cannabis-focused real estate investment trust (REIT). The company's stock has impressively returned 72% in the first two months of 2019. IIPR does not deal with cannabis directly, making it an interesting choice for more conservative investors.
Innovative Industrial Properties owns 13 properties across the U.S., which are being leased to outside operators with medical cannabis licenses. Coming in at roughly 1,128,000 square feet, these facilities bring IIPR a hefty rental revenue that has grown 128% year over year to $14.34 million.
In its unique business model, the company buys freestanding properties from licensed operators and leases them back to the same entities, providing growers with a much needed instant influx of cash.
Shares of the company have gained 37.5% over the past month, positioning it well over the average among other cannabis stocks. By having virtually no debt and operating assets that can be repurposed, Innovative Industrial Properties stock might be more resistant to crashes if the cannabis market falls short of expectations.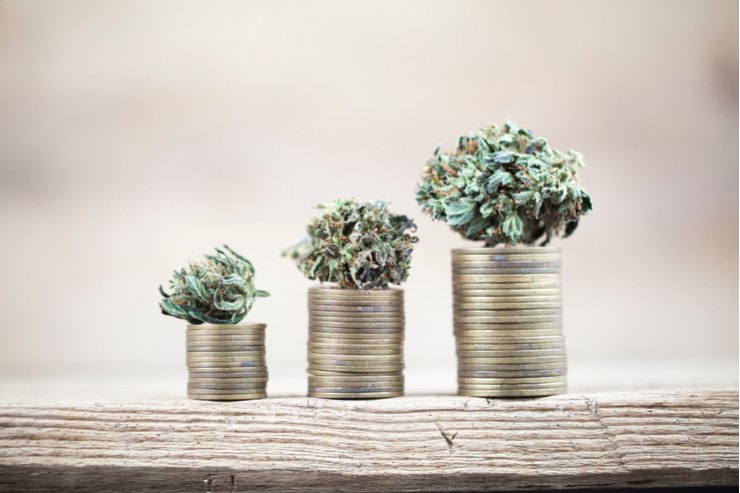 Cash is past
IIPR's business model works well, as financing can be hard to obtain for cannabis growers operating in a field which is still illegal in some states. Banks don't want to risk by financing such operations, leaving the $9 billion industry underserved.
Nevertheless, while the U.S. House of Representatives discusses the marijuana banking bill, one company, CLIC Technology, Inc. (CLCI), runs tests of its ClicPay app and CLIC Wallet. These will open the global market to easy payments made with blockchain currencies like Bitcoin. With the ability to process payments in an instant and secure way, CLIC Technology plans to unlock the funds gathered in cryptocurrencies for e-commerce and brick-and-mortar businesses.
For cannabis growers, it might be just the awaited lifeline that will help to fuel their operations with much needed funds, especially if banks continue to refuse marijuana businesses access to basic necessities like a bank account.
For all other businesses, CLIC Technology will act as a streamlined payment system with low fees and fast payouts in fiat currencies. By functioning without a direct relation to the cannabis market, the company can be considered as a sound investment in a wider industry that can benefit from the cannabis boom, but won't be harmed if things turn sour.
Brand it your way
Along with aforementioned examples, White Label Liquid Inc. (OTC: WLAB) proves that the cannabis market can get pretty innovative. The company answers the need for businesses that want to enter the market, but lack the infrastructure to produce the proper product.
By providing white-labeling services, WLAB can supply any business with a over 20 categories and 300 flavors of ready-to-sell CBD products that can be packed and branded to the specifications of the client. With a product offering covering pre-rolls, edibles, oils, and creams, WLAB makes it easy to target the right audience and successfully fill a niche.
With delivery times of up to two weeks and production capacity of 50,000 units per day, White Label Liquid is poised to empower virtually any enterprise to become a powerful player on the cannabis market.
CBD for pets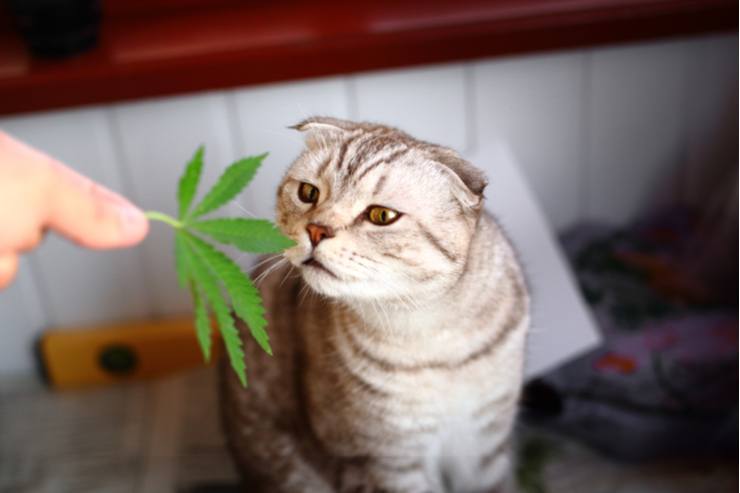 In a very competitive market, it's no surprise that some companies dare to take it to the next level and think outside the box. For example, the unique product offering of Diamond CBD—a subsidiary of PotNetwork Holdings, Inc. (OTCMKTS: POTN)—allows even canines to enjoy the soothing properties of cannabidiol (CBD). That unusual approach to CBD has won MediPets the Pet Business Industry Recognition Award last year.
MediPets is not the only innovation of Diamond CBD, as their unique products such as CBD-infused coffee, bath bombs or Brain Chill Slushies fill spaces previously unclaimed by any cannabis company. That strategy of targeting overlooked subsectors has generated over $18 million in revenues last year for Diamond CBD, setting the company on course to beat its own record in 2019.
Despite being a relatively young stock on the cannabis market, POTN has already caught the attention of investors, as financial analysts give PotNetwork Holdings a one-year price target of between $0.192 to $0.337, with a rating of "Strong Speculative Buy". With its fresh approach to CBD, Diamond CBD can soon become a worthy rival for the biggest players.
Even though the competition is tough, less-renowned companies with innovative business models can carve a piece of the market for themselves, establishing a foothold that one day might allow them to outgrow their competition.
(Featured image by Anton27 via Shutterstock)
—
DISCLAIMER: This article was written by a third party contributor and does not reflect the opinion of Born2Invest, its management, staff or its associates. Please review our disclaimer for more information.
This article may include forward-looking statements. These forward-looking statements generally are identified by the words "believe," "project," "estimate," "become," "plan," "will," and similar expressions. These forward-looking statements involve known and unknown risks as well as uncertainties, including those discussed in the following cautionary statements and elsewhere in this article and on this site. Although the Company may believe that its expectations are based on reasonable assumptions, the actual results that the Company may achieve may differ materially from any forward-looking statements, which reflect the opinions of the management of the Company only as of the date hereof. Additionally, please make sure to read these important disclosures.