How to create your Morocco travel itinerary
This itinerary offers some practical advice and information to help you know what to do, where to go and what to expect on your Morocco trip.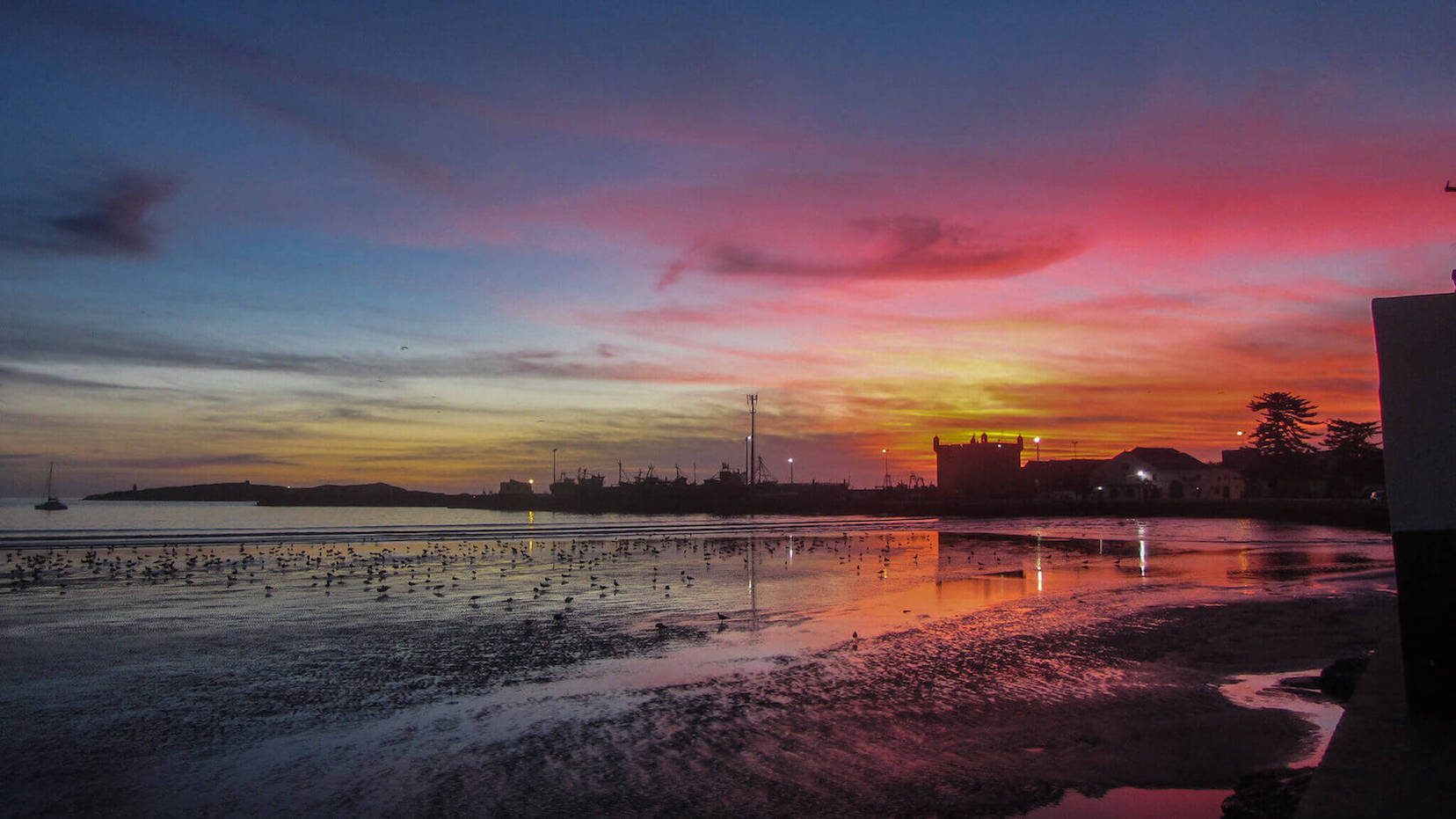 As an independent traveler, I usually research and create our itineraries, determining where to go and how long to stay. For Morocco, I struggled, as there is so much to see and do, spread out across a rather large geographic distance. Also, information about travel and internal transportation options was often difficult to find.
Where to begin and what to include for your Morocco itinerary? Here, I share our final itinerary for three weeks of travel in Morocco. From this trip, I already have a full three-week itinerary for our next trip, and there is no duplication in it! There is truly a lot to see and do in Morocco.
What did we include in our Moroccan itinerary and why?
Ease of travel, timing and availability were all factors in deciding what was in the itinerary and what was out. This was our first trip to Morocco and despite what seems like a wide availability of information, I was not sure what to expect in Morocco on the ground for getting around.
We did not want to drive or rent a car, as we were traveling in one direction, and the drop fees for a rental car can make renting a car quite expensive. I also wasn't sure of the road conditions and if we would need a four-wheel drive for some activities (which is much more expensive than a car). I cover transport and car rental tips at the end of this article.
Essaouira—three days
We began in Essaouira. This was a practical decision. We were flying from London to begin our Morocco itinerary, and there were direct flights. If not to include Essaouira, which I did want to see, the alternative was to travel from Marrakech and back again, which was more expensive and time-consuming.
I included Essaouira on the itinerary as it was a small port town and a contrast to the inland cities of Marrakech and Fez (or Fes). I thought its smaller size made for a good introduction to Morocco. Both points were true.
Essaouira is a perfect place for a long weekend or to begin (or end) exploring Morocco and our accommodation at Madada Mogador was perfect. Great location, fantastic food and helpful staff. The cooking school and tour of the spice souk were brilliant and the perfect introduction before we headed off to the larger medinas in Marrakech and Fes.
Where to stay in Essaouira
Stay within the medina walls for convenience and to experience the atmosphere of the old medina. There are modern hotels along the waterfront, but these are further away from the medina, and in some cases quite a walk.
Our hotel Madada Mogador was within the walls of the medina and some rooms offer great views of the waterfront. It is a short walk to everything in Essaouira and provides great access to the beach.
What to do in Essaouira
Known for surfing and kitesurfing, you can take a lesson if you would like to learn. Other waterfront activities available in Essaouira include camel rides on the beach, or just find a chair and umbrella and relax.
For those of you interested in Moroccan food, visit a winery or argan oil cooperative just outside of town. For Moroccan cooking classes, try L'Atelier. The half-day class includes a trip to the spice souk.
If you are interested in visiting Essaouira, read our full review of Madada Mogador and our three days in Essaouira for more information.
Marrakech—four days
I wasn't sure how long to allow in Marrakech. I suspected we would love it or hate it. I went with four days in Marrakech, figuring it gave us enough time to explore, but didn't leave us there too long if we were ready to move on.
I'd say it was about right. It was enough time to wander at our own pace and explore and not feel rushed, but not too long. There are some museums and palaces to explore, and of course, the souk to get lost in at least once. We enjoyed some great Moroccan cuisine with a bit of leisure time to just enjoy the hotel and catch up on a few things.
Generally, the internet was not reliable in Morocco at hotels, so we had to make do when we could. I had a day when the internet worked in Marrakech and managed to arrange a few things we still needed to sort and get some work done.
If you are pressed for time, two to three days in Marrakech will suffice depending on your interests.
Where to stay in Marrakech
You will want to be in or near the medina. Most of the traditional riads, boutique hotels in old traditional homes, are in this vicinity. My tip for your trip to Morocco is to stay in at least one traditional riad; it is a unique experience you will only find in Morocco.
We stayed at Dar Les Cigognes, a riad just outside the medina walls. The location was convenient as the road ran to the riad so pick up and drop off were easy' and it was probably quieter than being in the middle of the medina.
There are a lot of riads in Marrakech. Read the reviews and select one within your budget.
What to do in Marrakech
Museums within the medina include the Palais el Badii, the Palais de la Bahia and the Saadian Tombs.
Recently, the Yves Saint Laurent (YSL) Musee (Museum) opened adjacent to the Jardin Majorelle (also formerly owned by YSL).
Wander through the souks and the Jewish Mellah. A tour is easy to arrange if you would like to learn more. At some point on your trip, I recommend taking a guided tour of one of the souks. In Essaouira, our guide took us to the spice souk, and in Fez, we did a guided half-day tour of the medina. Both were worthwhile.
Kasbah Bab Ourika, Atlas Mountains—three nights
The Kasbah provides easy access to day hikes in the Atlas Mountains, which was my original plan. Upon arriving, we decided to spend a couple of days sitting by the pool and just take a break. This proved quite pleasant.
The ambiance of the hotel is very relaxing, and the food is good. And if you would like to spend a couple of days outside of the cities of Morocco, it is a good choice. I would have liked to spend the last two or three days of my trip here unwinding before leaving Morocco. If you can end your trip here, it would be perfect.
If you go to Kasbah Bab Ourika
Only a 30-minute drive from Marrakech, Kasbah Bab Ourika provides a great contrast to the bustle of the city. There is nothing close to the hotel, so you are a captive audience for meals and activities. You can drive yourself and have more mobility for activities.
You can also visit the hotel as a day trip from Marrakech.
What to do in the Atlas Mountains
Kasbah Bab Ourika has a range of guided activities (some of which you can easily undertake on your own if you have a car). Trekking, visiting a saffron farm, and going to the local Berber market can be arranged.
Morocco desert tour: Marrakech to Fez—five days
If you can, visit the Sahara desert while in Morocco. If you only have a week, pick a city and visit the desert. The desert is an opportunity to see a totally different aspect of Morocco than you can find in the imperial cities of Fez or Marrakech and helps put many things about Morocco into perspective.
The stunning scenery alone is worth the trip, but the chance to learn about and spend time with the traditional Berber people is the highlight of the experience.
We decided on a guided tour in the Moroccan desert. Highlights from the trip include a camel ride to a desert camp where we spent the night and eating lunch in a Berber home.
Chefchaouen—two nights
While not easy to work out how to get to Chefchaouen from Fez, it is on the route from Fes to Tangier (the closest airport). But since we weren't headed to Tangier, I debated if it was worth including Chefchaouen on the itinerary. It is about four hours by bus from Fez to Chefchaouen, and the bus seemed to be the best option as I couldn't be bothered renting a car and driving in and out of Fes to get there, and we didn't need a car once we arrived in Chefchaouen.
My main interest, really my only interest, in going to Chefchaouen was to take photos. In photos, Chefchaouen looks unique, a whole town painted blue. Much like Marrakech is the "Red City", Chefchaouen is the "Blue City", the name translates "look at the horns" in Berber. The "horns" refer to the two mountains framing the town – Mt. Tisouka (2050m) and Megou (1616m). It was settled by Andalusian refugees, and the culture and food are slightly different, having more Spanish influence. And indeed, many people there spoke to us in Spanish.
Located in the Rif Mountains, when we told people we were going to Chefchaouen, most people asked if it was to smoke hashish. Apparently, this is what Chefchaouen is widely renowned for amongst travelers.
If you go to Chefchaouen
So off we went on the bus from Fez early the morning after our Morocco desert trip concluded. The bus is modern, cheap, ran on time and made a stop halfway for lunch and a bathroom break. No complaints, other than you must go to the bus station in Fez to buy the tickets. We stopped on our way into Fez the night before to buy the bus tickets. We couldn't buy the return ticket in Fez, having to purchase it upon arriving in Chefchaouen. I am not sure why the system is so archaic, but it is what it is.
Where to stay in Chefchaouen
We stayed at Lina Ryad and Spa, a lovely hotel, which fittingly had a blue interior. The room was large with a nice sitting area, fantastic view over the town, good restaurant and an indoor pool which was good for a swim in the afternoon. We wandered the town browsing the shops and taking photos. It is very picturesque.
Luckily, we stayed two nights as we had torrential rains which started on the second afternoon and did not end until we were halfway back to Fes. Had that been our one and only day there, we would have been disappointed. We spent most of the rainy afternoon relaxing at the hotel which was perfect after several weeks of traveling.
Mission accomplished, we boarded the bus for the return journey from Chefchaouen to Fes. The journey was a bit slower due to the heavy rains, but I was glad I wasn't driving.
Fez—four nights
When trying to plan our Morocco itinerary, I couldn't work out how long to stay in Fez, given we had already been to Marrakech. Or if we should stay longer in Fez and shorter in Marrakech. In my mind, these cities were going to be similar, probably because I was interested in visiting the souks and learning more about the Moroccan culture and cuisine. But, they are not similar at all!
If you have time, visit both Fez and Marrakech on your Moroccan trip. My analogy is if you were going to the USA visiting both Los Angeles and New York provides more insight to the USA than just visiting one of those cities. And while they are both American, they are not alike.
Fez has its own culture and history, quite different from Marrakech.
Where to stay in Fez
I think you want to be in the medina, that is where the traditional riads are located. There are several four- and five-star internationally-owned properties in the newer section of the town. We had one night in Fez on our way through to Chefchaouen, we stayed in one of these hotels, a very well-known international chain, as it was near the bus terminal, and I didn't want to deal with going into the Medina and back out for one night.
If we had stayed in this hotel for our full Fez visit, I would have been very disappointed. It was the ONLY hotel we stayed in we were not offered a drink upon arrival (a large part of Moroccan hospitality). The bellman was downright rude refusing to leave our room until he was tipped (for bringing one piece of luggage up on a trolley on a lift). We were shocked. This was the only time we encountered this behavior in Morocco. The hotel was generic we could have been in any country. Security was unbelievable with the car being searched on the way in, and they would not allow a taxi to enter in the morning we had to go flag one down on the street.
When we returned from Chefchaouen for four nights in Fez, we stayed at Palais Amani. This was my favorite hotel from the trip! Once the home to a wealthy family, it has been beautifully restored into a charming, boutique hotel. The gardens provide an oasis of calm after the bustle of the medina. It has two bars, one on the rooftop, a restaurant, cooking school and traditional hammam. The location within the medina provides easy access. Read a full review of Palais Amani and more about Fez here.
What to do in Fez
Fez is home to the oldest university in the world and you can still see it today. While Marrakech is flat, Fez is hilly, and the medina (which is huge) is full of narrow passageways across the hillsides. Many people still reside within the medina and shop in the souks.
A tour of the souk will provide a great overview of the history and culture of Fez. One of the most well-known places in Fez is the tanneries. You can take photos from the terraces of the shops surrounding it.
Getting around in Morocco: Transportation within Morocco
There are six choices for traveling within Morocco:
Train travel in Morocco
There is limited train service between some cities in Morocco. The train runs from Casablanca to Marrakech and you can travel by train between Marrakech and Fez (eight hours). Rabat is also on this route. Due to the limited route options, we did not travel by train in Morocco.
Private transfers
Compared to the cost of the bus (and relative to other things in Morocco), private transfers seem expensive. I imagine this is because they are used by tourists. We had a private transfer from Essaouira to Marrakech (70 euros) and took about three to three and a half hours. We used a private transfer from Marrakech to the Kasbah as there are very limited options to get there. This 30-minute transfer was also 70 euros.
Your hotel can assist you to arrange transport by private transfer. The bus (see below) is another alternative.
Grand taxis
Grand taxis are shared taxis running set routes between cities, i.e., Essaouira to Marrakech. A set price per person applies for the route. If you want the entire taxi, you pay for all the seats. You cannot book them in advance. You need to go to the taxi stand and negotiate when you are ready to travel. We did not use Grand taxis in Morocco.
Rent a car in Morocco
We considered renting a car, and the roads between the major cities are fine. The standard of driving is also okay. Within the larger cities of Fez and Marrakech, traffic is at times chaotic. We did not rent a car as we were traveling in one direction and the drop fees can be expensive. To make sure you understand all the costs involved in renting a car in Morocco, read our post about car rental. When overseas, we use Holiday Autos as the quote is always inclusive of all taxes and fees, including one-way rental charges.
Bus travel within Morocco
Bus travel is very affordable and runs between most cities. The buses are air-conditioned, comfortable and run on a schedule. The hardest part for a tourist is getting a ticket in advance. You need to go to the terminal to get the ticket.
When we traveled Fez to Chefchaouen, we bought the ticket one day in advance in Fez. The bus was full, so we were glad we bought the ticket in advance. We could not buy the return ticket from Chefchaouen to Fez at the Fez booking office. We had to purchase it upon arrival in Chefchaouen, even though it was the same bus company.
The service itself was fine. There is no toilet on the bus. The bus made one stop halfway through the trip for lunch and a bathroom break.
Flights within Morocco
There are some limited air services within Morocco, mainly between the larger cities. Royal Air Maroc is Morocco's national airline. We did not use any internal flights as they are quite expensive, and the service is limited. If you have limited time in Morocco, this may be an option for you.
Drinking alcohol in Morocco
Morocco is a majority Muslim country, but alcohol is available in some restaurants and hotels. Morocco brews beer— try the local brew Casablanca—and makes wine near Essaouira and Meknes. Local Moroccan wine is pretty good, and if you drink wine, definitely worth a try.
Many—in fact, I would say most—places do not serve alcohol. If you are after a drink, try nice restaurants, a hotel or a bar. Some places will let you bring your own wine or beer. This includes hotels and restaurants. You just need to ask. Wine and liquor shops are not common.
Alcohol is not cheap. All imported beverages have 100 percent tax added and all beverages have a 3 percent and a 10 percent tax added. An average price for a bottle of wine from Morocco is 30 euros ($37). Imported wines are much more expensive.
Learning more about Morocco
If you want to know more about Morocco before you go, we have placed a selection of books in the Compass & Fork shop. A few recommendations:
Books
We read "In Arabian Nights: A Caravan of Moroccan Dreams" by Tahir Shah, an expat living in Casablanca, while we traveled through Morocco. It is a great book to read while traveling. A rich collection of stories, many of them humorous, about Morocco from his own travels around Morocco. The stories familiarize you with Moroccan culture and beliefs. He is also the author of "The Caliph's House: A Year in Casablanca," the story of renovating his current home in Casablanca.
"A House in Fez: Building a Life in the Ancient Heart" of Morocco by Suzanna Clarke. Suzanna and her husband Sandy buy an old house in Fez while on vacation and restore it to its former glory. Read this if you find yourself tempted to do the same!
"Lord of the Atlas" is the story of the Pasha of Marrakech, one of Morocco's wealthiest and most powerful men in the early 20th century and an important part in the story of Morocco's independence. You can read more about the pasha and his history in the account of our visit to Telouet Kasbah, his family home.
Movies
Many movies have been filmed in Morocco, many of them at Ait Benhaddou, a UNESCO World Heritage site and kasbah from the 11th century. As the center of the Moroccan film industry, it is known of the "Hollywood of Africa."
Movies filmed in Morocco
1. "Lawrence Of Arabia"
2. "Gladiator – Extended"
3. "The Jewel of the Nile" (Special Edition)
4. "Babel"
5. "Legionnaire"
Other movies filmed in Morocco include "Cold Mountain," "Hidalgo", "The Mummy," "Mission Impossible: Rogue Nation," "Sex in the City 2" (set in Abu Dhabi but filmed in Marrakech).
Accommodation in Morocco
Traditional riads share a common layout and architectural style; an internal courtyard surrounded by rooms. The price for accommodation in a riad varies widely.
You will find comfortable beds, nice towels and linens. The quality of the breakfast, and if there is a pool, restaurant or hammam on site affect the price. Location varies, and some are better situated than others and are easier to reach with luggage or easier to find at night.
There is something for every budget, decide what is important to you and which, if any, of the amenities you are likely to use. Accommodation will be a large component of your expenses for your Morocco itinerary.
Is Morocco cheap?
We did not find Morocco to be a particularly cheap place to travel. At one of the hotels, we met a family from Sydney and they too remarked how much more expensive Morocco was than they expected.
Bus transportation is cheap, probably shopping at the local market and cooking at home is relatively cheap. I get the impression the cost of living and rents are cheap compared to some other cities, but as a tourist, Morocco is not a "cheap" destination.
We found we were paying the same for a hotel as we might pay in Italy or Greece. Meals were the same as you might pay in Melbourne and alcohol is expensive. A casual lunch or dinner in a café is about 20 euros or $25.
Private car transfers were expensive compared to South America or Asia. Buses, which the locals rely on as well, is the most affordable form of internal transportation.
Tours, cooking classes, spa treatments and other guided activities were moderately priced. Not a bargain, but not as expensive as in a large European/American/Australian city. These activities cost more than I would have expected for Morocco.
The British Museum is free. The Louvre in Paris is 9 euros ($11). I could spend a week at either of these museums. Combined entry to the Jardin Majorelle and the YSL Museum in Marrakech, where we spent slightly more than an hour, was 18 euros ($22) per person. But at Palais Bahia, also in Marrakech, admission was 1 euro.
Service in hotels and restaurants is variable. It is either good or non-existent. Many business people we spoke to mentioned training and finding good staff is one of their challenges. Many people working in the tourist industry did not grow up eating in restaurants and staying in hotels. And the contrast to their own homes is sometimes vast. The perception is people traveling must be wealthy or that we live this way at home as well.
Morocco, while not cheap, is also not expensive either. I put Morocco in the middle in terms of travel costs.
Is traveling in Morocco safe?
We have traveled all around the world, and some places are safer than others. For some reasons, when we told family and friends we were going to Morocco, we received lots of warnings about "staying safe." We don't usually receive these warnings, even when we go to places where someone should warn us! We were both baffled as to why people thought traveling in Morocco was unsafe? Did they know something we didn't?
Well, having visited, we found Morocco to be quite safe and easy to travel around, which I honestly can't say for some other countries we have been. Using the usual common-sense precautions and paying attention to what is going on around you, Morocco is a safe place to travel.
We were not hassled in the souks. Compared to aggressive Turkish rug salespeople in Istanbul, Moroccan touts almost seem polite. And they pale in comparison to the aggressive manner of some Vietnamese women yelling at you as you walk by their shops.
We never felt uncomfortable or unsafe in Morocco, and people were friendly and helpful. English and French are very widely spoken, and signs are often in English.
We didn't meet any other tourists who experienced issues with safety either. Where the "unsafe" perception of Morocco comes from, I am not sure, but this was not our experience.
What to buy in Morocco
Common Morocco souvenirs include pottery, spices, tagines, clothing, babouche (Moroccan slippers), argan oil and handmade Moroccan rugs.
Moroccan lamps are beautiful and cast a soft light. They are made of metal (Turkish lamps are glass pieces). Taking everyday objects and making them "pretty" is common in Morocco. These bottles pictured to the right are an example. They are shampoo and conditioner bottles from one of our hotels, common items you can buy in the souks.
You can find more detailed suggestions about shopping and what to buy in Morocco for each souk:
Essaouira — what to buy

Marrakech — shopping in the souk

Buying a handmade Moroccan rug

What to buy in Fez
We really enjoyed Morocco, and I think it is a place we will be returning!
(Featured Image by AG Gilmore via Flickr. CC BY-ND 2.0)
—
DISCLAIMER: This article expresses my own ideas and opinions. Any information I have shared are from sources that I believe to be reliable and accurate. I did not receive any financial compensation in writing this post, nor do I own any shares in any company I've mentioned. I encourage any reader to do their own diligent research first before making any investment decisions.