Naspers holds Tencent captive
Naspers is drunk on its 31 percent holdings in Tencent and there is no intervention that can change it.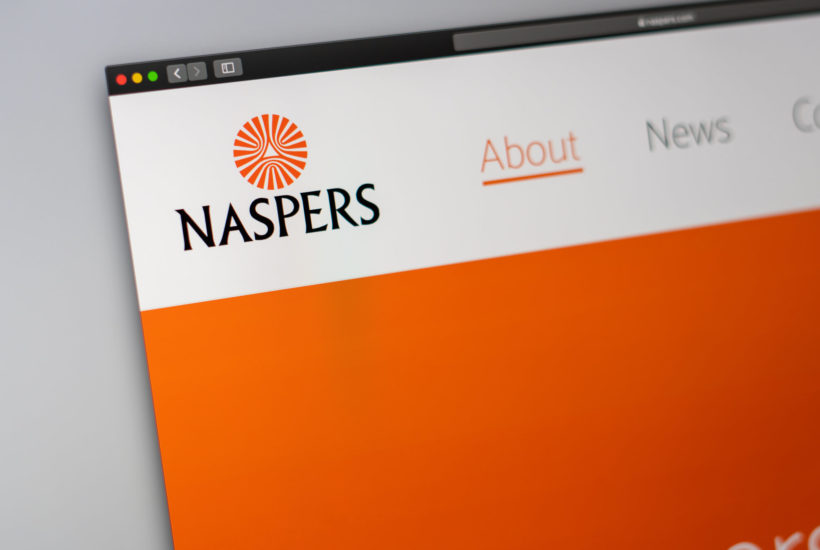 Naspers Limited is a South African media giant, which first started as just a newspaper published in 1915. Its massive success over the years of operation, reached its peak when the CEO of the company during 2001 decided to invest heavily into a Chinese internet and media company, Tencent.
Over the years, as the digital industry kept growing, Naspers quickly discovered that the stake it had in Tencent 33 percent, was worth more than Naspers itself. The current 31 percent is valued at about $147 billion, while Naspers' whole company is valued at nearly $110 billion. One could say that Tencent became a massive fund repository for Naspers as it was designed to be used primarily as a source of capital for the company's future investments. And so far, it has indeed acted as such, but not to a full extent.
The first sale
The first sale of Tencent shares was made in March 2018, when Naspers sold two percent of its stake for more than $10 billion. The accumulated funds were later used for various investments in companies such as OLX and Mail.ru.
Most investors were expecting Naspers to continue liquidating its Tencent holdings as the stock was already tumbling, which was a clear indication that it was time to get rid of it and reward the shareholders. But, Naspers had a completely different idea.
Thanks to the announcement of the sale, Naspers' stock increased by 0.5 [ercent while Tencent's decreased by 2.5 percent. Therefore it is very easy to see why Naspers is avoiding a full-on sale of its holdings, by the time the sale is made, the value of the stock will have been cut by half. There is no "Investor sentiment" in the world that could change a company's mind about this situation.
Naspers & Tencent getting traded less
Thanks to such a delicate situation between two giant companies it was very hard for traders to enter positions without significant losses. As there is no clear vision as to how Naspers may act, most traders decide to just sit this one out.
And you can't really blame them. Having one single company, be responsible for the "making or breaking" of another company's stock price is very scary.
According to data from Forextradingbonus.com, CFD trades have been taking a massive hit compared to currency trades ever since Tencent's two percent was sold off. The whole idea of trading CFDs on a South African platform, started in 2001, the year when Naspers invested in Tencent. This was the year when the first regulatory framework was introduced in the region. Nearly all of the brokers listed here immediately applied for a license to provide CFDs on Naspers stocks, expecting the investment to boom.
Luckily, their decision was a massive success, as the initial investment grew by more than 5,200 times, taking Naspers' share price with it. The first traders to jump on the Naspers band-wagon managed to walk away with significant gains, which then formed into a trend. But, brokers now report that ever since the two percent sell-off, CFDs have been relatively passive compared to currency pairs. All of this can be attributed to the massively declining Tencent stock, which was supposed to drag Naspers behind it, but surprisingly the shareholder managed to stay afloat and even see some significant growth over the year.
With such contradiction and so much uncertainty, traders were very hesitant to open positions. Much like Naspers did with Tencent, those same traders would also be gambling on the success of their positions.
What can investors expect?
Naspers does not intend to sell its whole stake in Tencent. That is just not going to happen. As previously mentioned, Tencent is acting as a capital supplier for future investments. Some Naspers shareholders are even calling it "The Next Tencent Hunt." And it does carry some truth with it.
Naspers saw how successful the initial $31 million investment was in 2001 and where that got them. If they are able to find "The Next Tencent" they're guaranteed to score at least a similar increase in capital. However, one thing needs to be considered, and it is probably the simplest of them all. 2001 was the height of the "Tech Rush," where hundreds of tech companies were having amazing starts and forming into multi-million companies even on their startup stages.
Currently, starting a tech business and delivering value that distinguishes it from thousands of competitors is extremely hard. Investors have become a lot more skeptic and there is very little that can be solved. The Blockchain is probably the one innovation that drove the tech industry forward within the last decade, but that has also been reduced to a simmer.
As a result, it is reasonable to believe that Naspers' Tencent hunt will be fruitless, but that won't lead to a liquidation of the whole stake. But the sentiment has already been installed, and no uninstall software has been published, only Naspers has it. Unless they make a clear announcement that they're selling the stock, Tencent is pretty much guaranteed to continue its imprisonment for the foreseeable future.
However, there is a strong argument coming from the investors' side. Ever since Tencent's stock price tanked in March 2018, it has not been able to recover whatsoever. In fact, it has been on a downward spiral for the past year, only experiencing a small increase during China's gaming regulations. So, seeing the investors' desire to get rid of the stock while it's still profitable, can be understood.
(Featured image by DepositPhotos)
—
DISCLAIMER: This article expresses my own ideas and opinions. Any information I have shared are from sources that I believe to be reliable and accurate. I did not receive any financial compensation for writing this post, nor do I own any shares in any company I've mentioned. I encourage any reader to do their own diligent research first before making any investment decisions.