Nice, France: The perfect European weekend getaway spot
The French city of Nice has many beautiful spots which are worth looking into while you're there for a vacation.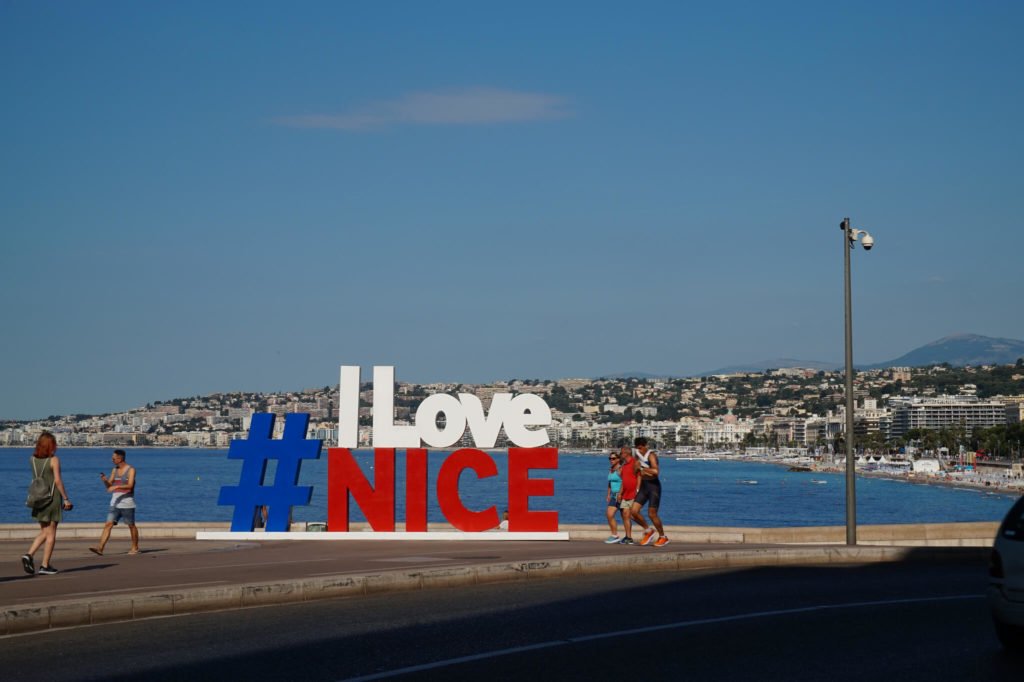 If you find yourself in Nice for a weekend, there's plenty of things you can do. The French city will entice you with its clean streets, crystal blue waters and exciting architecture that will most probably remind you of Italy. Technically, Nice was never part of Italy but was part of a kingdom that belonged to Italy.
It's a great place to visit for a weekend getaway because the weather is warm, the views are epic, and there's plenty of sightseeing to do.
Nice is also historically rich. One of the most charming things about the city is the loud thump you hear every day around noon. That sound comes from a canon that goes off every day at the same time due to a longstanding tradition.
Apparently, in 1861 there was a British man by the name of Sir Thomas Coventry-More who moved to Nice. Because his wife used to enjoy her walks on the iconic Promenade des Anglais a bit too much, she was always late to go back home and make him lunch.
Sir Coventry decided to convince the municipality to let him set off a canon before midday, every day in order to remind his wife to go home. After the city approved his request, he got his own canon and every day at the same time he would signal a municipal employee to set it off by waving a colorful flag. To this day, this tradition is alive and you should be aware of it since it can often confuse unexpecting tourists.
1. Promenade des Anglais

This is the most iconic street in Nice and it is perfect for taking long strolls while enjoying the view of the blue waters of the Mediterranean Sea. Along Promenade des Anglais, you'll be able to spot the old town and will see some impressive landmarks like the statue of the goddess of victory Nike or the infamous hotels Palais de la Méditerranée and Le Negresco.
The latter was constructed in 1912 as the idea of the Romanian director of the Municipal Casino in Nice at the time-Alexandru Negrescu. During WW1 the hotel was turned into a hospital and after that Alexandru had to sell it due to his bad financial state. Later on, the legendary hotel was bought by the Augier family and to this day it is run by its members. The luxurious hotel is famous for hosting many celebrities over the years and being filled with various types of expensive art. Even though that is one of the biggest landmarks on Promenade des Anglais, there are plenty of other impressive buildings that will grab your attention due to their extravagant architecture.
2. Castle Hill – Parc De Colline Du Chateau

On one of the hills at the end of Promenade des Anglais, nuzzled in the old town part of the city, lies the popular "Castle Hill". You can easily reach it within walking distance and there is no fee to enter. There is no castle anymore because it was destroyed in 1706. However, the area is currently used as a park.
Once you make your way up to the hill and enter, you can enjoy a nice walk up to the top. You will be accompanied by beautiful views along your way. The higher you go, the more designated panoramic spots there are to stop for a second and enjoy the Baie des Anges and Nice from above.
Once you actually get to the top, you'll find the hidden gem of the place-the stunning waterfall. Reaching this point entitles you to a few minutes to yourself to indulge in the beautiful scenery and sink up the atmosphere of the place.
3. Old Town

The old town of Nice is easily accessible and within walking distance of Promenade des Anglais or Place Masséna. What awaits you in the old town are charming houses and playful architecture that will remind you of typical Italian towns.
The old town is the place where you will also find street painters, Place du Palais de Justice and the charming market in front of it; multiple colorful churches to explore and plenty of restaurants and gelato places to refuel after a long walk.
Another interesting spot to visit while you're in the area is the absolutely stunning Opera house. Behind it, you will find the first shop in Nice-a store for luxurious chocolates and delights where once upon a time Queen Victoria herself used to visit and have tea every time after seeing a show at the Opera. Nice was one of her favorite spots and that is no surprise once you experience yourself what Côte d'Azur has to offer.
4. Place Masséna

Being the main square in the city, Place Massena doesn't disappoint when it comes to architecture or attractions. Literally meters away from Promenade des Anglais, Place Massena holds its own charm. It's very spacious and it's surrounded by bright-colored Italian-looking buildings.
The fountain with the statue of Apollo inside in the center of the square is an iconic landmark for Nice. It's located in the middle of Place Massena. It's known as a popular meeting spot and if you happen to be there for just a little bit, you can easily find a cafe or a restaurant to sit down and enjoy everything that's happening around. And if you just cross the street you'll find yourself in the popular Jardin Albert Ier.
5. Monaco

When in Nice for a weekend, it is more than possible to see everything important, enjoy a few lazy meals in the Old Town, walk around the local markets and you will still have time to spare.
That's why if you have a few hours, or better yet a full day with nothing to do, you should make your way to Monaco. The ticket back and forth is very cheap (only 7.50 euro both ways) and the commute takes about 20 minutes one way. On the ride there, you'll get to enjoy stunning beachside views.
Once you reach Monaco, you must visit the port of Monaco where you can check out some of the incredible boats lined up on the shore. Hitting some of Monaco's key landmarks is also very possible to accomplish in just a few hours by foot.
You simply have to take a quick look at the Monte Carlo Casino and then make your way up to the Exotic Gardens- Jardin Exotique de Monaco (which offer a stunning view of Monaco by the way). Also, don't forget about Prince's Palace of Monaco. Just keep in mind that most attractions close around 5-6 PM and you will have to pay entrance. Last but definitely not least, once you're done with sightseeing, you should take the elevator down from the Prince's Palace to the coastline and watch the sunset-it is breathtaking.
(Featured image by Matt Keifer via Flickr. CC BY-SA 2.0)
—
DISCLAIMER: This article expresses my own ideas and opinions. Any information I have shared are from sources that I believe to be reliable and accurate. I did not receive any financial compensation in writing this post, nor do I own any shares in any company I've mentioned. I encourage any reader to do their own diligent research first before making any investment decisions.