Start them young: Parents urged to teach children about financial literacy
A third of the global adult population know little about financial literacy. Experts recommend that this life skill be taught at an early age.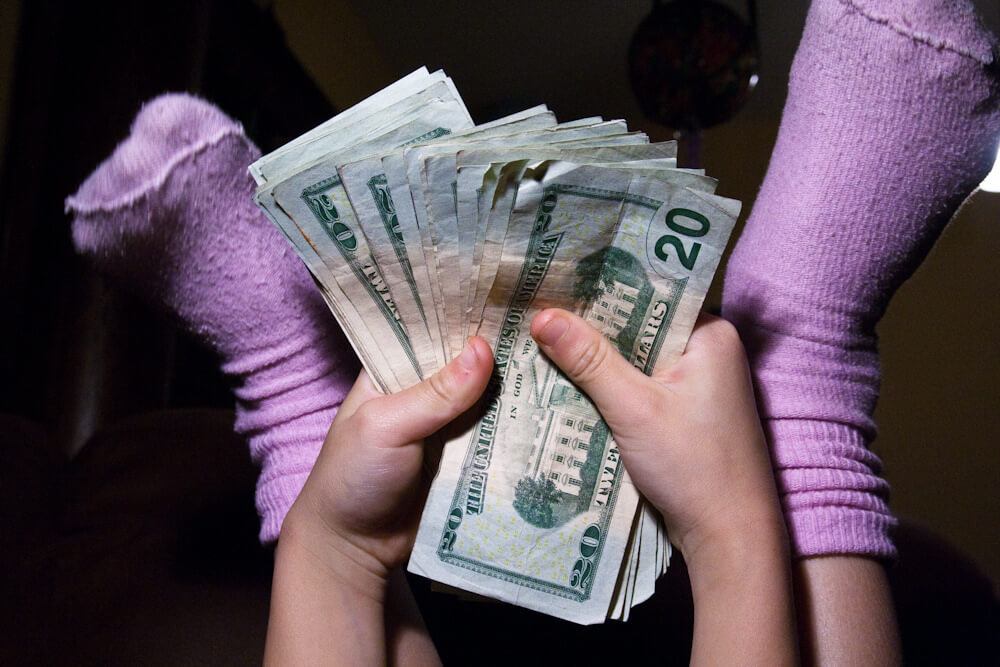 Standard & Poor says a third of the global adult population know little about financial literacy. It is the main reason a large fraction of consumers has a tendency to quickly accumulate debts. However, being financially literate—or having a basic understanding of financial decision-making—isn't a subject reserved only for adults. It is, in fact, an essential skill like learning how to count.
Gary Rabbior, president of the Canadian Foundation for Economic Education, is one of these adults who have mastered the skill. He said that parents must play a key role in educating children for financial literacy to be achieved. Kids should learn the value of money, and of earning, spending, saving, and investing it at a young age.
Still, it should not be limited to the basics. Besides, children's young brains are perfect for absorbing crucial finance terms and theories. These, in turn, can mold them into financially intelligent individuals. Among these is the importance of compromises and risks, in which even many adults remain misguided about. "Every financial decision you make has a tradeoff," Rabbior said, as reported by CBC News.
"Parents do great teaching kids good manners and how to be safe, make their beds and be culturally savvy. But so very often parents neglect the most important thing of all—to prepare them to be financially astute," said Mary Hunt, personal finance expert and author of recently released "Raising Financially Confident Kids," to Forbes.
For Hunt, teaching financial literacy to kids is nothing different from teaching them counting, or even behaving in public. She said acquainting children with the value of money should start at home.
Parents must also go beyond defining terms. They should explain difficult questions like "why we can't afford this," and "why can't we buy this now," properly in the context of smart spending. "We choose not to spend our money that way," Hunt suggested as a perfect answer to these questions, as it gives the kid an idea of choice, and of having control over the money he or she has.
Gamification, Hunt recommended, could be a perfect way to introduce children to the idea of saving, financial decision-making, and even waiting for the next "allowance money" to come. It works really well especially at the outset, as the act of playing certainly encourages kids to do things without even asking.
Additionally, giving children their own money, she proposed, is like putting them on a simulator, albeit unsuspectingly. They will learn how to plan, divide and allocate money, and decide on what things to buy from their weekly allowance savings, come special occasions like Christmas or birthdays. "Cash is very visual, clear-cut and not confusing," she said, hence explaining how the tangibility of money encourages kids to believe that they aren't just playing.
"Life is so much more financially complicated than it used to be," added Rabbior. He noted that what might have worked with baby boomers before might prove as useful to today's younger generations.
Financial literacy through technology
Now, where almost every kid has his or her internet-capable gadgets, it also helps if their iPad or smartphone has some accessible apps that can help them grasp the smaller and bigger picture of the finance world. Game apps like Saving Spree, Piggy Bot, Renegade Buggies, and The Game of Life can simply walk the kid through the essence and importance of money while being entertained.
It won't also hurt if kids have the likes of Bloomberg or CNN Money installed on their mobile phone. Being accustomed to big-world finance stories can make them less befuddled when they encounter them on TV or the internet. But introducing them to these real-life stories should always come with a caring, gentle explanation.
"I caution parents to be careful about oversharing financial stresses with their children. Children don't have the same emotional capacity to manage information about a job loss or a downturn. Expecting children to be perfect with money is also another mistake," answered Nathan Dungan, founder, and president of Share Save Spend LLC.
Repetition, however, is the key. Children could only learn these things by heart if they hear it often, as though part of everyday life. It also means guiding the kid every step of the way. The ball remains in the hands of the parents, always.
(Featured image by Steven Depolo via Flickr. CC BY 2.0.)