10 people your tech startup can't do without
Startups are interesting places.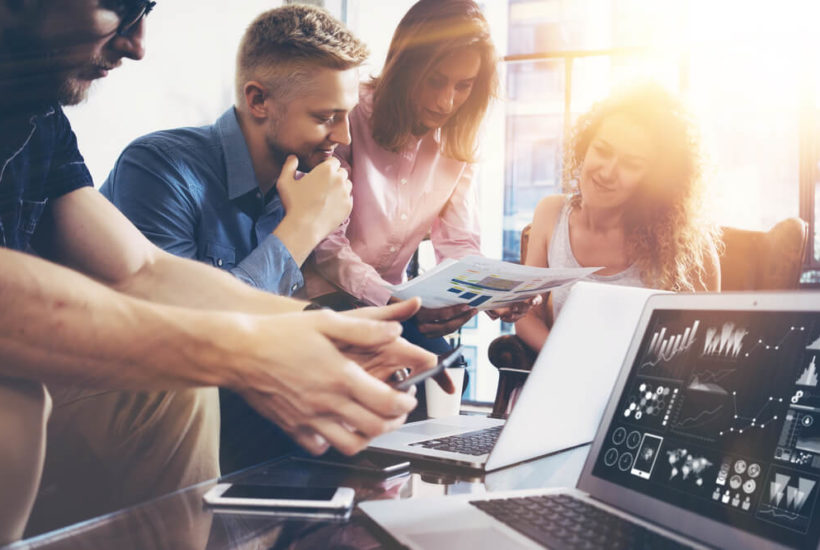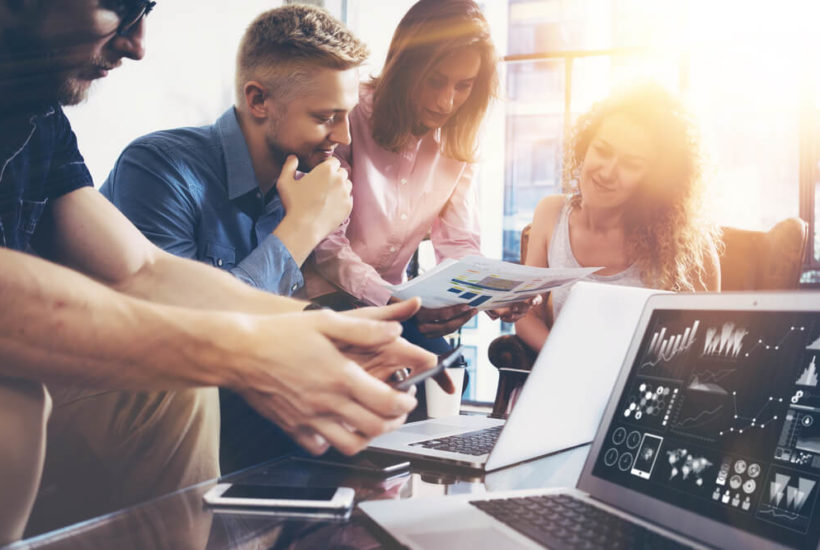 The constant battle for survival and growth makes startups quite happening places and exciting to work in — whether it is for aspiring nerds or experienced professionals. And, a 90 percent startup failure rate does the job of adding more thrills to the experience.
For the most part, the business idea plays a central role in deciding a startup's fate. But it won't be of much help if you don't have the right people to execute it. As the saying goes, "employees are the lifeblood of a company."
Based on your niche and business goals, you may need different people for your company; but the following 10 people stay relevant to a wide array of tech or internet-based startups.
1. Product developer
Tech startups exist upon tech products/services. It could be a software, mobile app, online marketplace, etc. Hence, your product developer could be a software, mobile, or web developer.
Apart from actually building the product, the product developer is also responsible for the continuous improvement in your MVP (minimum viable product). The limits of your product, its performance, security, robustness, etc. are all in the hands of the developer. In fact, this person knows your product better than you.
In most cases, the developer is one of the founding team members. But if that's not the case, you better look out for a software/web developer who has worked with highly rated tech and web agencies.
2. Web and UI – UX designer
Conversion, bounce rate, engagement rate, etc. all these buzzwords are for real. And the part you want to blame or thank the most for these is the design of your website or app. Current and future website design and development trends will always focus on the most important aspect of your business: customer attention.
Users' attention span is shrinking. If you do get their attention, they expect things to happen quite swiftly; otherwise, they always have options; especially if you are an e-commerce startup.
To catch up with this new breed of volatile customers, you need an expert web designer who also has hands-on experience with UI/UX technicalities and can design websites/apps that not only look good but also work well.
3. Advertiser cum marketer
Besides developing a good product and giving it a design that gels up well with users, you also need to make your target audience aware of it.
For this, you'll need someone who is a mix of copywriter, content, social media, and search engine marketer. This person would be responsible for coming up with creative ideas for creating engaging marketing copies in all formats (text, image, video, etc.), and for deciding when and where to promote them.
4. Business growth manager
A business growth or development manager assists in the vertical and horizontal growth of a company. This includes growing the business to a new geographic or niche market, acquiring new customers, and offering new products or services to the existing customer base.
In today's competitive times, when growth is the only means of survival for a startup, this is the person who will keep your startup alive and make it thrive.
5. The sales guy
Products don't sell themselves, even when the customer is at your doorstep. Bottom line is, your startup can't do without someone who can sell; not just to customers but investors as well.
Apart from having excellent communication, negotiation, and interpersonal skills, your sales guy must also have a thorough knowledge of your product. What problems your product solves, how it makes people's lives better, how to make the best use of it, etc. on all these variables, he must have a stronghold to turn leads into customers and attract investors.
6. Branding and customer relationship manager/evangelist
Customers can have a human-like relationship with brands. Customers love products, they can be passionate about them; given the product is fulfilling their wants.
Having someone on board who understands customers' expectations thoroughly and can align your branding campaign with it is really important for your business.
This person would be responsible for gathering important customer insights and help you formulate branding, marketing, and promotional campaigns accordingly; and would also be responsible for creating a brand image in customer's mind to turn them loyal towards it.
7. People and culture expert
In startups, mostly the work itself is a motivation. But in the long run, it is the culture of your company that keeps employees content working there, as well as attract talented outsiders.
Consider People and Culture Expert as a positive extension to your human resource manager. Besides handling employees' on-the-job activities and records, this person would be responsible for creating a workplace environment that is a reflection of your cool products and help your team stay productive.
Your People and Culture Expert will also be responsible for organizing events, team interactions, and for coming up with creative ideas that make working at your startup more enjoyable.
8. Domain veteran
You cannot market research, but you don't need to hire a whole team of researchers to do this arduous task — hiring a Domain Veteran will get the job done in the beginning.
By experience, this guy would know all the ins and outs of industry or niche you are dealing in; therefore, will be able to provide you with the right plan of actions, right away.
9. Outreach manager
A part of your target audience wouldn't have access to your product/service unless and until you explicitly outreach to them. The reason could be their non-tech-savvy-ness, reluctance, or simply unawareness.
The outreach manager would be responsible for creating outreach plan for promotional, as well as educational campaigns for this potential target audience through the marketing mediums they can be influenced with — such as public presentations, personal meetings, brochure, etc.
10. The office boy
Not to be overlooked, office boy would play a crucial part in running your startup smoothly – whether it is dust-free desks, dirt-less floors, taking care of office and pantry supplies (the much-needed coffee), and the list goes on.
This under-appreciated person plays the central role in ensuring an uninterrupted day-to-day life at your startup. Without him, your employees would waste a lot of time getting stuck in tasks, mundane to their skillsets; which is why he is a crucial part of your startup.
All startups have one common operational challenge: to produce maximum output by burning minimum resources. This is only possible when you hire the right individuals for the right job positions. People who are self-starters and can do a lot of things on their own. Since for the most part, these individuals have to handle the tasks and situations for your startup, big companies have dedicated departments for.
(Featured image by SFIO CRACHO via Shutterstock)
—
DISCLAIMER: This article expresses my own ideas and opinions. Any information I have shared are from sources that I believe to be reliable and accurate. I did not receive any financial compensation for writing this post, nor do I own any shares in any company I've mentioned. I encourage any reader to do their own diligent research first before making any investment decisions.