Create a better customer relationship by providing impeccable service
Emphatic customer service agents that can place themselves in their customers' shoes are not born overnight. It does take time and effort to get a good relationship going on both sides.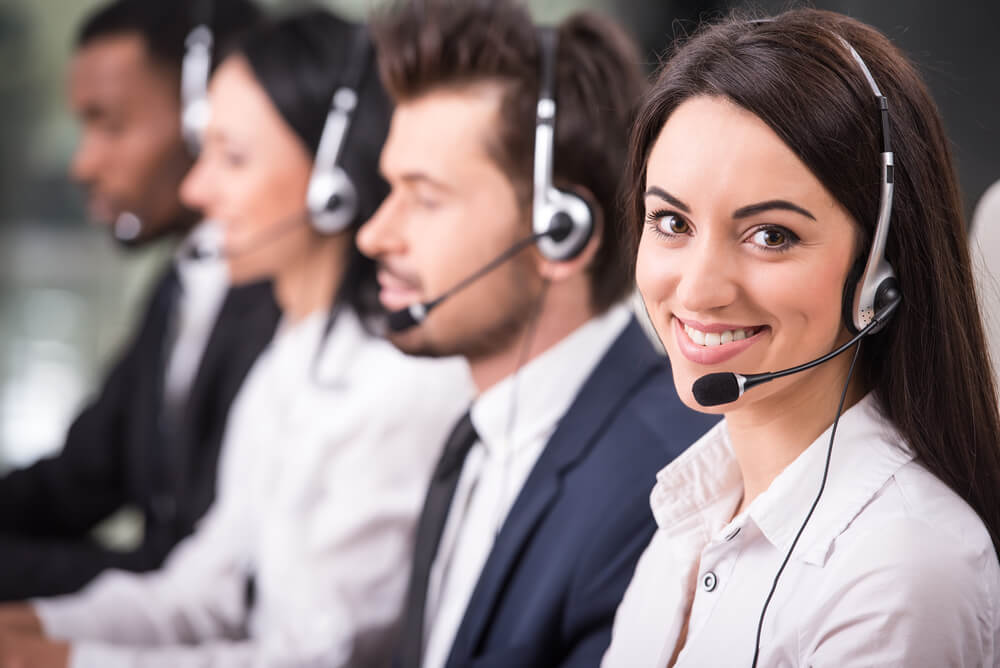 Excellent customer service doesn't happen in a vacuum. As a business owner, you understand that customers are your main source of revenue. Your employees should also be aware of how to provide that excellent customer service so your revenue stream doesn't dry up. It is important and some would believe imperative that your employees have the excellent customer service skills that customers have come to expect from your company.
So what does it mean to your customer when your employee provides this type of service? How can you provide that excellent customer service that makes customers want to stick with your company? Why is it important that your company is providing excellent customer service? Let's break it down and look at your company through your customer's eyes.
Your customer expects prompt and courteous service
Your company's reputation is on the line when you don't deliver your products and services when the customer expects them to be delivered. Things happen though and orders can get delayed. This is the time when your employees need to step up and apologize for the delay. Snappy and rude answers to delays lose customers.
Employees that have excellent customer service skills understand the frustration behind delays and are courteous enough to reassure customers that their complaints are valid. Empathy and a willingness to resolve the issue promptly and effectively gains a customer's support.
Your customer needs to feel appreciated for their support
A simple thank you note goes a long way in creating a good relationship with your customer. "A happy customer is a satisfied customer" is a good customer service quote to remember. It is very important to your customer that they know you care.
Training your employees to utilize excellent customer service skills can pay off with better customer relationships. Using customer service quotes to remind your employees to show customers respect is a good way to increase customer relationships.
Your customer expects you to anticipate problems and fix them before they become problems
It isn't enough anymore to wait for the customer to call you when an issue arises. It probably bears saying that many customers expect you to have solutions ready for them the instant the problem arises. Customer service agents especially need to be on top of issues and be proactive at offering solutions that fit the customer's needs.
Customers also expect you to be available 24/7 to resolve unexpected issues. Companies that are proactive to catch issues rate the best with customers. This customer interaction shows that you care about their business. If you operate out of your home, work to find a community that can help you find a solution to 24/7 customer service calls. Early businesses need to thrive on solid customer service and finding a community (I started out my career in Washington as a consultant and loved the business buzz within) that fits your schedule can be crucial to the future of your enterprise.
Your customer deserves to be listened to and respected
Customers that feel that they are not being listened to or respected will take their business elsewhere. A good relationship requires that you ask questions and listen to the responses your customer gives you. Customers need to able to ask questions without feeling uncomfortable or stupid.
Focusing on your customer and understanding their needs creates a good trusting bond between you and your customers. That trust is earned with an ongoing commitment to your customers' needs as they adapt.
Your customer needs to be able to choose what services they need
Some customers are the "do-it-yourself" kind while others need some hand holding. Employees that practice excellent customer service skills can anticipate what services the customer needs before they need them.
All relationships take time. Your employees should receive ongoing training to anticipate issues that may come up. A good working environment definitely helps create a good atmosphere for customers and employees. Establishing that good environment where employees feel that they are contributing to the company does increase productivity.
Happy employees also reflect well on the company. As a business owner, there are many ways that you can improve your customer relationships. The best way is treating your employees fairly and allowing them to be proactive in the process.
Great customer service is:
– Providing both employees and customers the resources and tools they need;
– Creating open communications for all departments;
– Employees empowered to go the extra mile because their boss encourages them to do so;
– A great support network and a variety of customer resources available.
Emphatic customer service agents that can place themselves in their customers' shoes are not born overnight. It does take time and effort to get a good relationship going on both sides. It is important to understand that earning a customer's trust isn't easy but it is well worth it.
(Featured Image by DepositPhotos)
—
DISCLAIMER: This article expresses my own ideas and opinions. Any information I have shared are from sources that I believe to be reliable and accurate. I did not receive any financial compensation in writing this post, nor do I own any shares in any company I've mentioned. I encourage any reader to do their own diligent research first before making any investment decisions.