How Peter Thiel's wealth is causing him issues, thanks to his politics and scandals
Peter Thiel's controversial ties with some polarizing political figures and controversial personalities, plus his support for unethical herpes research, are taking their toll.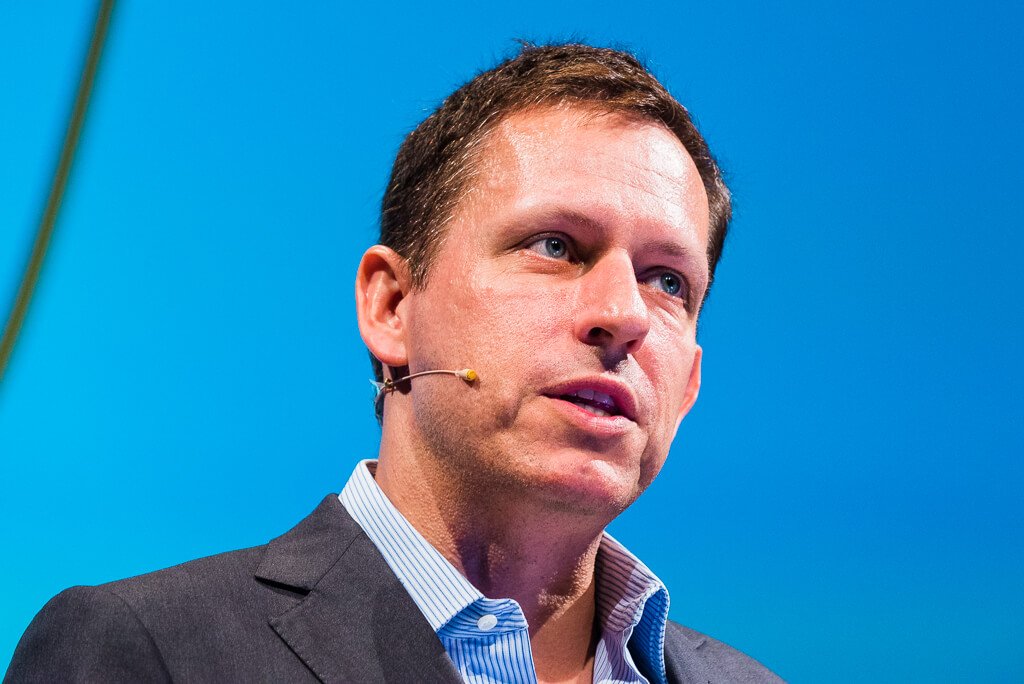 Billionaire Peter Thiel has been caught in a series of controversies, thanks to how he is using his wealth in politics and other issues. It has emerged that Thiel is no longer connected to tech incubator Y Combinator. He also reportedly gave money to the official that started a probe against Google, and he turned out to be funding an "unethical" herpes research.
Peter Thiel, who co-founded PayPal in 1998 and led it as a CEO, has a net worth of $2.6 billion. He ranked at No. 315 in Forbes 400 list of billionaires this year and at No. 12 in The Midas List: Top Tech Investors in 2017. He is a self-made billionaire whose sources of wealth include Facebook and Palantir. Thiel is one of the early investors of Facebook and still a member of the social network's board. He co-founded Palantir in 2004, a software firm that helps analyze big data in industries such as national security and global finance. Thiel has a 10 percent stake in Palantir, which accounts for more than half of his wealth.
Thiel has provided early investments in several tech companies, including LinkedIn and Yelp. He is a partner at venture capital firm Founders Fund, which provided funding for companies including SpaceX and Airbnb. However, while his tech investments are helping startups in succeeding, his use of his wealth has also led him to several controversies.
Y Combinator cuts ties with Peter Thiel
The 50-year-old venture capitalist joined Y Combinator in 2015 as part of the tech incubator's "part-time partner" program. While the program already ended, Y Combinator President Sam Altman said they felt they needed to make an exception and retain Thiel.
Things began to turn sour when Thiel became a vocal supporter of Donald Trump during the presidential election and made a large contribution to his campaign. Y Combinator faced criticisms for its connection with Thiel, but Altman maintained they would not fire someone over his political beliefs. Last year, it was also revealed that Thiel gave Hulk Hogan financial support in his successful lawsuit against Gawker Media, which led to the media outlet's bankruptcy. It was deemed as a retaliation after Gawker outed Thiel as gay in 2007.
Over the weekend, an update to Altman's 2015 blog revealed that Thiel is no longer connected to Y Combinator. It is not clear when the termination happened, but according to Buzzfeed, it might have happened towards the end of October.
Attorney General that Thiel supported opens antitrust probe against Google
After helping Gawker Media go bankrupt, reports now suggest that Thiel might have found his next target. Missouri Attorney General Josh Hawley this week opened an investigation into Google for controlling its search results in favor of its products. It turned out that Thiel contributed $300,000 to Hawley's political campaign in 2015 and 2016. He has been an open critic of Google, saying that the tech giant's search engine is a monopoly.
When asked about the possibility of Thiel influencing Hawley's probe, the attorney general's office said, "General Hawley's job is to protect the interests of the people of Missouri and no company or organization is exempt from that if they are violating anti-trust laws or violating people's privacy. Our office is investigating Google because we refuse to allow industry giants to exploit and jeopardize Missouri consumers and businesses."
Thiel supports 'unethical' herpes research
Another latest controversy that drags Peter Thiel's name is his investment in a research on a genital herpes vaccine that does not completely adhere to federal regulations on patient safety. The company, Rational Vaccines, uses a weakened virus in its research, which is considered risky to patients. It also conducts its research without the supervision of the U.S. Food and Drug Administration or an institutional review board.
Jonathan Zenilman, chief of Johns Hopkins Bayview Medical Center's Division of Infectious Diseases, said Rational Vaccines' research is patently unethical and people can die, per Inverse.
(Featured image by Dan Taylor via Wikimedia Commons. CC BY 2.0)