Woman to Watch: Philanthropist Melinda Gates
Melinda Gates founded the Bill and Melinda Gates Foundation which aims to eradicate world poverty and health problems.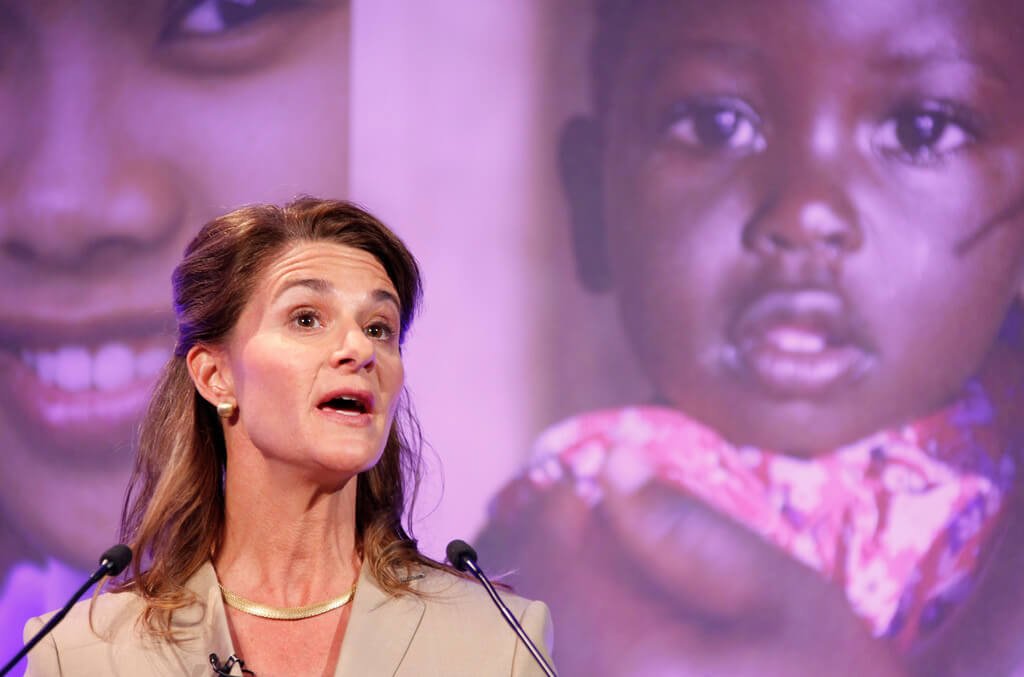 She is the other half not only of the world's richest man but also of the Bill & Melinda Gates Foundation (BMGF), their philanthropic organization. Now, Melinda Gates has become the most powerful American woman after nabbing the third spot in Forbes' list of Most Powerful Women this year.
The beginnings of Melinda Ann French
Born Melinda Ann French on August 15, 1964, in Dallas, Texas, she became interested in computers when she attended an advanced math class while studying at the Ursuline Academy. With this interest in mind, she finished her bachelor's degree in the course of computer science at Duke University in Durham, North Carolina in 1986.
Still wanting to progress her education, Melinda took up and finished her master's degree in business administration at Duke's Fuqua School of Business a year after receiving her bachelor's degree.
Working at Microsoft
Following her college education, Melinda proceeded to work at Microsoft. She began her career there as a product manager, in charge of building audio-visual and interactive products. She went on to work for nine years while climbing her way up the corporate ladder and reaching the position of general manager of information products.
Some of the products Melinda took part as the general manager are Expedia, a website that allows users who are on a budget to plot their travels without going overboard with their funds, and Encarta, Microsoft's former digital encyclopedia.  
Meeting Bill Gates
Four months after she entered Microsoft, Melinda met Bill Gates, the company's founder, during a dinner at an Expo trade fair in New York. Bill sat next to Melinda during the event and shared some conversations, where Melinda was awestruck because of his sense of humor despite a tumultuous phase in the corporate world that time.
A few months after their first meeting, Bill asked Melinda out on a date but with a few weeks' notice at the car park of Microsoft. At first, she did not like his excessive planning. However, she finally understood his situation when he explained that he had so many meetings lined up before their supposed date and accepted his invitation.
Bill and Melinda enjoyed six years of a beautiful relationship before becoming husband and wife in 1994. They got married in Lanai, an island in Hawaii, and went on to have three children. After giving birth to their first child, Melinda resigned from Microsoft in order to pour out her efforts on parenting and philanthropy.
Founding the Bill & Melinda Gates Foundation
In the same year of their marriage, Bill, Melinda and William H. Gates Sr., Bill's father, established the William H. Gates Foundation. Five years later, Bill and Melinda integrated the William H. Gates Foundation with the Gates Library Foundation and the Gates Learning Foundation, two foundations they also launched and renamed it as the Bill & Melinda Gates Foundation.
The couple initially founded the foundation to provide computers and Microsoft products in American libraries. However, Melinda decided to expand its scale and set her eyes on enhancing education all over the world. Other causes of the organization are health concerns and global poverty.
#GivingTuesday with Facebook
Recently, it was announced that the Bill & Melinda Gates Foundation is collaborating with Facebook for an event called #GivingTuesday on November 28.
The two groups aim to raise $2 million, with $1 million for each side. They will then donate the funds to different American non-profit organizations.
Facebook users can donate by visiting the social network's Fundraisers page, clicking "Raise Money" and choosing from a selection of 750,000 nonprofits. They can also create a post and tag the nonprofit of their choice on the post, and once it has been posted, the user can add a donate button.
Her thoughts on the ongoing sexual harassment issues
Amid the sexual harassment cases that are starting to emerge worldwide, Melinda Gates wrote an article to share her voice concerning the issue.
In the article, she wrote that 2017 is looking to be the year that these stories would finally be heard and that the voices of women in and outside the workplace are not silenced anymore. This year also marks the time when the world finally listens.
Gates further said that this kind of problem has been going on for a long time, and it does not only exist in the technology and entertainment industry. Women outside these two areas and the four walls of an office or establishment also experience such a horrendous act.
Sadly, the world looks victims of sexual harassment in a wrong light. Gates elaborates that some say a woman who underwent such a traumatizing experience might have brought it to herself. It can be a consequence of a woman having ambition, expressing her thoughts or declaring her right to decide "who will have access" to her body.
The act of sexual harassment would definitely go on now that it, along with discrimination and rape, was just accepted, Gates wrote. And with the voices of the victims getting louder and louder, she felt that there could still be hope to turn things around, discard gender roles and make the world an equal ground for all men and women.
For Gates, now that women have finally found their collective and powerful voice, they could not afford to keep quiet anymore to protect themselves and to continue the fight against more incidents of this indecent act and for equality. They now have the power to create a seismic shift in society and establish a better world for women to move freely and become any role they want to be.
(Featured image by DFID – UK Department for International Development via Flickr. CC BY-SA 2.0)