5 promising ETFs to consider for a great start this 2018
The ARK Web x.0 ETF, AdvisorShares Vice ETF, and SPDR Gold Trust ETF are some of the exchange-traded funds to watch out for.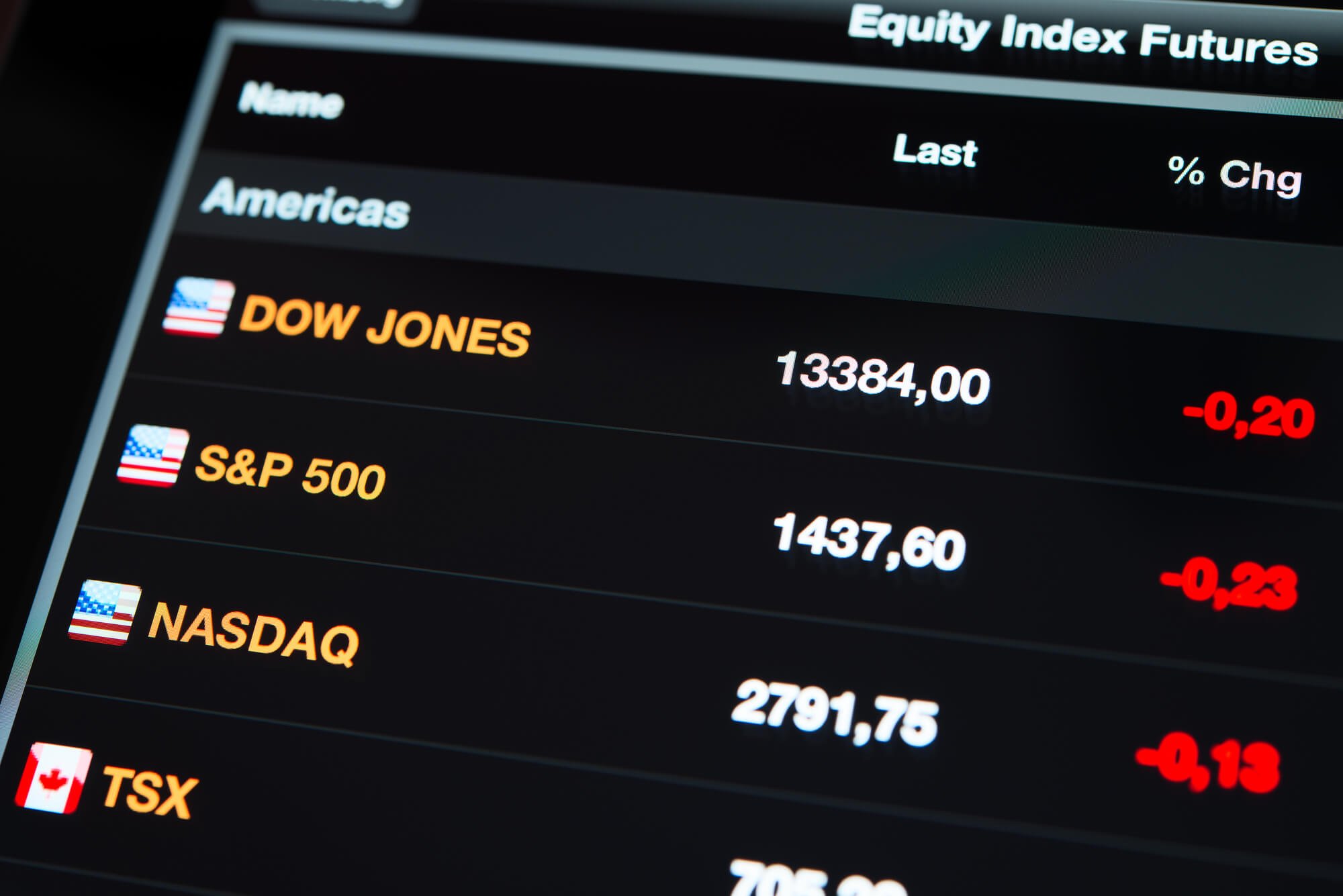 Along with the new year, everyone is looking for a fresh start, as usual. People want to make the year as smooth as they can; perhaps finish it with minimal mishaps and troubles along the way. Some people would also resolve to make better financial choices and that includes investments. Investments can help people financially, going beyond just saving money. One good way to kick-start their investing venture is through exchange-traded funds or ETFs.
For the uninitiated, ETFs are defined as funds that follow stock indexes such as the Nasdaq Composite, S&P 500 Index, Dow Jones Industrial Average and FTSE 100 Index, to name a few. It behaves like a common stock when it comes to trading, and they do not have net asset values. Their prices also always change during the day.
The stock market last year astonishingly enjoyed mostly good outcomes despite a tumultuous year outside Wall Street. The American economy experienced improvements while sector ETFs remained on an upward trajectory.
Now that 2018 has arrived, will the stock market carry the good performance it had last year? According to Seeking Alpha in one of its last articles for 2017, it may be so as there should be adequate growth this year, and inflation would also rise. Kiplinger also had a forecast of a 2.6 percent growth in the GDP of the United States, which is an improvement compared to last year's 2.2 percent growth.
With a good forecast waiting for the stock market in 2018, it would be a good time to start your venture in investing to fulfill that one particular goal in your list of New Year's resolutions, and here are some ETFs to help you kick-start your investments and populate your portfolio with good choices.
1. Vanguard S&P 500 ETF
The Vanguard S&P 500 ETF is a large-cap stock, and it has a market value of $83.7 billion with a 1.8 percent dividend yield. It contains many stocks from different sectors like technology (with giant companies such as Alphabet, Apple, Microsoft, Amazon, and Facebook included), financials (JPMorgan Chase & Co. and Warren Buffett's Berkshire Hathaway, Inc.) and health care (Johnson & Johnson).
Thanks to its four percent expense rate, those who buy this ETF will only pay a small amount for every investment they make in this investment fund. Additionally, you will not pay any trading fee when you buy if you have a Vanguard brokerage account.
2. ARK Web x.0 ETF
Delving deeper into technology, you might want to consider ARK Web x.0 ETF. It was considered as one of the ETFs that had a great performance last year, and it would be safe to pick it again for the returning investors. This particular fund concentrates on tech companies working on the next big things in technology such as cloud computing, e-commerce, Big Data and the Internet of Things. It even jumped on the bitcoin train with its Bitcoin Investment Trust.
InvestorPlace reported that investing in the aforementioned trust possesses a high risk. This is because it is relying greatly on cryptocurrencies and bitcoin. However, with great risks come great rewards.
3. AdvisorShares Vice ETF
If you are looking for a new fund, you can try buying the AdvisorShares Vice ETF. It tracks the securities of companies within the marijuana, alcohol and tobacco industries. Since its launch last year, its expense ratio is at 0.75 percent.
According to Nasdaq, these industries have great potential when it comes to growth, and with the rise of the marijuana industry imminent, buying this particular fund would definitely provide a good payoff.
4. iShares Core S&P Mid-Cap ETF
Another ETF to consider is iShares Core S&P Mid-Cap ETF, especially if you are looking for ETFs with mid-cap stocks. What mid-cap means is that it is a company that has a market capitalization range of $2 billion to $10 billion.
Even though these companies have smaller market capitalizations than large-caps, they have the tendency to outperform the latter. The instances of it beating large-cap stocks by two percent every year starting from 1926 until August 2016 is an evidence of that.
The iShares ETF includes companies from a vast array of sectors such as financials, information technology and consumer discretionary. Some of the companies here are video game publisher Take Two Interactive Software, Inc., SVB Financial Group, and NVR, Inc. It has a market value of $44.2 billion and a 1.2 percent dividend yield with a 0.07 percent expense rate.
5. SPDR Gold Trust ETF
Finally, there is the SPDR Gold Trust ETF, which follows the Solactive GLD Long USD Gold Index and grants investors the access to the gold market. With geopolitical tensions rising left and right, purchasing this fund can be a good move because gold is considered to be a safe-haven asset.
As evident by the news last week about Asian gold prices increasing amid the Trump-Kim conflict and among other factors, it would be a wise decision to go for the gold.
(Featured image via DepositPhotos)