Reading the signs: Is your company insolvent?
An insolvent company that continues operation faces civil or criminal penalties.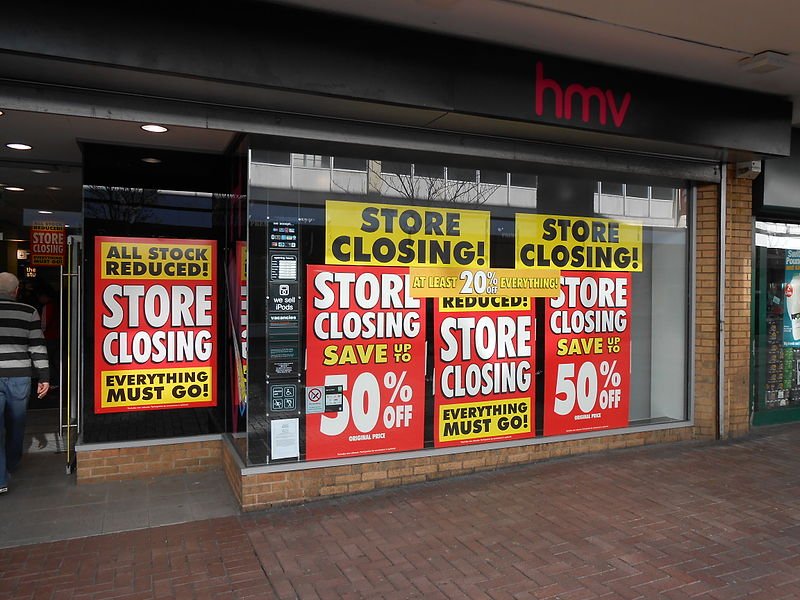 Some companies keep trading and operating their business, even when it is clear to them that they are bankrupt and are unable to continue.
When this happens to a business or company, that business or company is said to be insolvent. This can put the business owner or company director into a lot of trouble.
According to Business Turnaround Services Australia (2017), insolvency is a critical condition that company directors must ensure does not occur if the business is to survive and operate legally. If the business is insolvent, it should not be operating anymore. Company directors will be held liable for insolvent trading, and civil or criminal penalties may apply.
Do you want to know if your company is already insolvent?
Below are five signs expounded by Tully (2015) which will tell you if your company is already or going to be insolvent. Read the early warning signs before you'll be liable for criminal penalties.
1. Late payments become your regular issue
When your business is not able to finance its debts and obligations on time and its already becoming a regular issue, the question of insolvency may arise. If this continues, your company might have a bunch of delayed payments, and it might increase over time.
2. You owe more than you have
Your company should not have more liabilities than assets. They must have equal value, or assets must be more than liabilities. Some may regard this as an oversimplification of a very complex legal situation, but in the end, your company's solvency depends on having access to more assets than they owe in debts or liabilities.
Naturally, your assets might include any pieces of equipment comma office furnishings or any other kind of physical property that your business owns. Your asset might include any business-related equipment or property your company owns, as well as bank account funds and debtor books.
3. Your basic operating costs can't be covered
Effective budgeting is one of the most important aspects of managing and optimizing a business. In a situation where the fundamental costs for operation are not able to be covered, there might be additional factors that need to be brought into the light.
In small businesses, cash flow can sometimes be choppy, and tailbacks will just need to be overcome. However, too much of an imbalance can be a sign that something is fundamentally wrong with your company's finances.
4. Your creditors are constantly pressuring you for repayments
In the context of growing and developing small businesses, money borrowing is not a critical issue. However, if your creditors are already making constant contact with you about your repayments, something could be wrong along the way. Most probably, this can lead to insolvency.
It's true that there is sometimes a way to avoid these circumstances. Good financial advice from an experienced financial advisor is going to be critical in order to bring a company's debt problems to a suitable resolution
5. You cannot pay amounts owed even when demanded by court order
If you have owed money to your creditors, but you cannot pay them anymore even when they have a demand on you, then this is a huge problem. This would be especially true if the demand is being made as a result of a court order, and in Australia, your business has continued to operate for more than 21 days without submitting payment.
In times of insolvency, no business director, founder or manager wants to accept that his or her company is already insolvent. But the truth is that there are times when insolvency cannot be avoided, and the worst thing you can do is ignore the fact. But the possibility of insolvency or voluntary liquidation exist; the right guidance is critical.
Winding up a company is a complicated task, and the parties involved not only need expertise in winding up the company legally but also need to be realistic about the financial circumstances of the business. If you start having a problem with cash flow and you think that your company is maybe insolvent, you need to respond immediately and seek professional financial advice.
If your company has already gone into insolvency, then there are still options available to you. Receivership and voluntary administration or liquidation may be among the options.
In the case where there is a liquidation, a liquidator will be appointed to bring the company to a closed and ensure that assets are sold in order to pay any debts that remain outstanding. When this has been done, the company will be summarily de-indexed and deregistered.
A court or voluntary liquidation would be the usual means of winding up a company that has become insolvent. Voluntary liquidation or administration occurs when an investigation and report on the company's financial history and position as well as their obligations to creditors are being made formally.
Creditors are in a position to decide whether they will accept a Deed of Company Arrangement (if one is proposed by the directors). This arrangement allows the business to come to an agreement or posit a compromise that, if accepted, will become binding on all creditors. Subject to the terms of the arrangement, the company may then be saved and continue to operate.
Lastly, in receivership, a receiver or receiver and a manager are usually appointed by a secured creditor or, in some cases, by the court. The assets of the company are realized for the benefit of the secured creditors. This type of appointment can occur at the same time that a company is in liquidation or voluntary administration.
—
DISCLAIMER: This article expresses my own ideas and opinions. Any information I have shared are from sources that I believe to be reliable and accurate. I did not receive any financial compensation in writing this post, nor do I own any shares in any company I've mentioned. I encourage any reader to do their own diligent research first before making any investment decisions.
(Featured image by Rept0n1x via Wikimedia Commons. CC BY-SA 3.0)