Renewable energy market stays resilient amid efforts to slow it
Strong impacts of climate change, pending tariffs and withdrawal of U.S. from the climate accord, are not stopping the growth of the renewables market.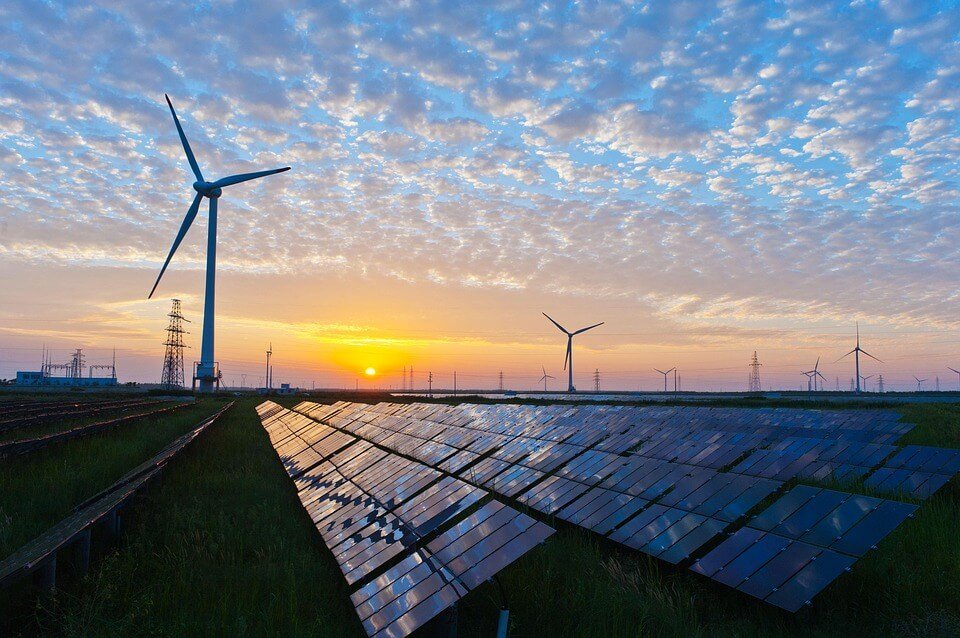 The effects of climate change have been making their way throughout the planet lately. Last year, scientists all over the world have already given their warnings about one of its consequences: extreme weather events.
Hurricanes have become more powerful, as evident from the damages the Atlantic and Caribbean regions and the United States received from Harvey, Irma, and Maria. The repercussions of these storms were felt not only in land but also at sea as it was recently revealed that Caribbean coral reefs also sustained damages.
Another impact of climate change is the rise in temperatures. Back in June, Asia experienced its hottest day ever as the temperatures in the Iranian city of Ahvaz were recorded at 53.7ºC by a French meteorological agency named Météo-France. Then, Weather Underground recorded a new high at Ahvaz, which is 54ºC.
People all over the world will continue to experience all of these impacts if the threat of climate change is left unattended. So to combat this hazard, countries convened and formed the Paris Agreement.
However, when Donald Trump became the President of the United States, his administration notified the United Nations that the country plans to withdraw from the climate accord, America became divided once more. But not all hope was lost because many states and businesses in the country stood their ground to support the fight against climate change.
Fighting climate change with renewable energy
One of the efforts that the United States has utilized in keeping the impacts of climate change at bay is renewable energy.
Back in 2016, most of the energy consumed in the country came from natural gas (33 percent), petroleum (28 percent) and coal (17 percent). Renewable energy was only 12 percent, while nuclear power was the remaining 10 percent. But with efforts against climate change, it is possible that renewable energy consumption has risen.
According to Forbes, 531 coal plants have been closed from 2007 to 2016, losing almost 56,000 megawatts of generators. Coal may be an affordable and abundant source. However, its plants have caused carbon emissions to increase, which contributes to global warming and, in effect, climate change, and the closure of coal plants would be a good start in paving the way for a renewed era of energy.
Aside from reducing the blowback of climate change, it seems that using renewable energy, such as solar and wind, has trimmed down electricity expenses and introduced new ways in generating energy without sacrificing the health of the planet. All these factors have made the sector a sought-after commodity.
Bringing more wind and solar power
With consumers having a substantial role in the market as more people shift to green energy, power companies have been adjusting their portfolios to bring more wind and solar power to the table.
Duke Energy, a North Carolina-based electric power holding company, has already started taking out its coal power plants and made over $4 billion worth of investment in its renewable portfolio, which contains 600 megawatts of solar and 2,300 megawatts of wind.
American wind capacity has already reached 84,944 megawatts, and it can go beyond the 100,000 mark this year. Meanwhile, the Energy Information Agency stated that between 2010 and 2016, there has been a 72 percent increase in utility-scale solar power, and the agency anticipates that solar capacity would reach 30,000 megawatts this year, with the solar market expanding threefold, according to GTM Research.
The proliferation of solar and wind energy in the United States is bringing some good news in terms of employment too because the wind and solar industries have been providing jobs for over 100,000 and 200,000 workers, respectively, all over the country.
Hindrances
Even with the significant progress for renewable energy, there are still some hurdles threatening to slow it down.
One obstacle would be the International Trade Commission's 30 percent tariff on solar cells and a 10 percent to 35 percent tariff on solar panels. They are not yet implemented as it is all up to Trump to decide whether they should be executed or not.
Trump expressed no hesitations in applying taxes on imports to keep the American manufacturing industry alive. However, the Solar Energy Industries Association and Duke Energy voiced their opposition because of the possibility of solar prices increasing, preventing more establishments and residents from converting to solar energy and more solar projects to be realized.
Renewable energy market's resilience
The tariffs may or may not be implemented, but the renewable energy market remains strong. The Public Service Company of New Mexico, which uses coal to generate 56 percent of its power, plans to remove coal by 2030 and build more solar and wind energy plants.
In Michigan, a report by its Public Service Commission stated that private production of renewable energy, which was initiated by residential and business solar energy generation, increased by 28 percent in 2016. The report also detailed that the increase was estimated to persist in 2017 at the same rate, per Crain's Detroit Business.
On the other hand, Electric Light & Power reported that some entrepreneurs have been promoting their renewable energy projects in Massachusetts as the state chooses which company would provide the said energy in the state.
New York is also contributing to the growth of renewable energy. As what Windpower Engineering & Development reported, Andrew M. Cuomo, the Governor of the state, included developing more clean energy technologies and adding more jobs to the industry.
Despite all the obstacles trying to slow down the rise of renewable energy plants, there is a lot of fire in the hearts of Americans as they strive to usher in a new age of energy in its power grids. This particular determination managed to unite the states in the common goal of bringing better and cleaner energy sources in the future.