Woman to Watch: Rent the Runway co-founder and CEO Jennifer Hyman
Now, women can wear their favorite signature gowns and fashion items without breaking the bank, thanks to Rent the Runway.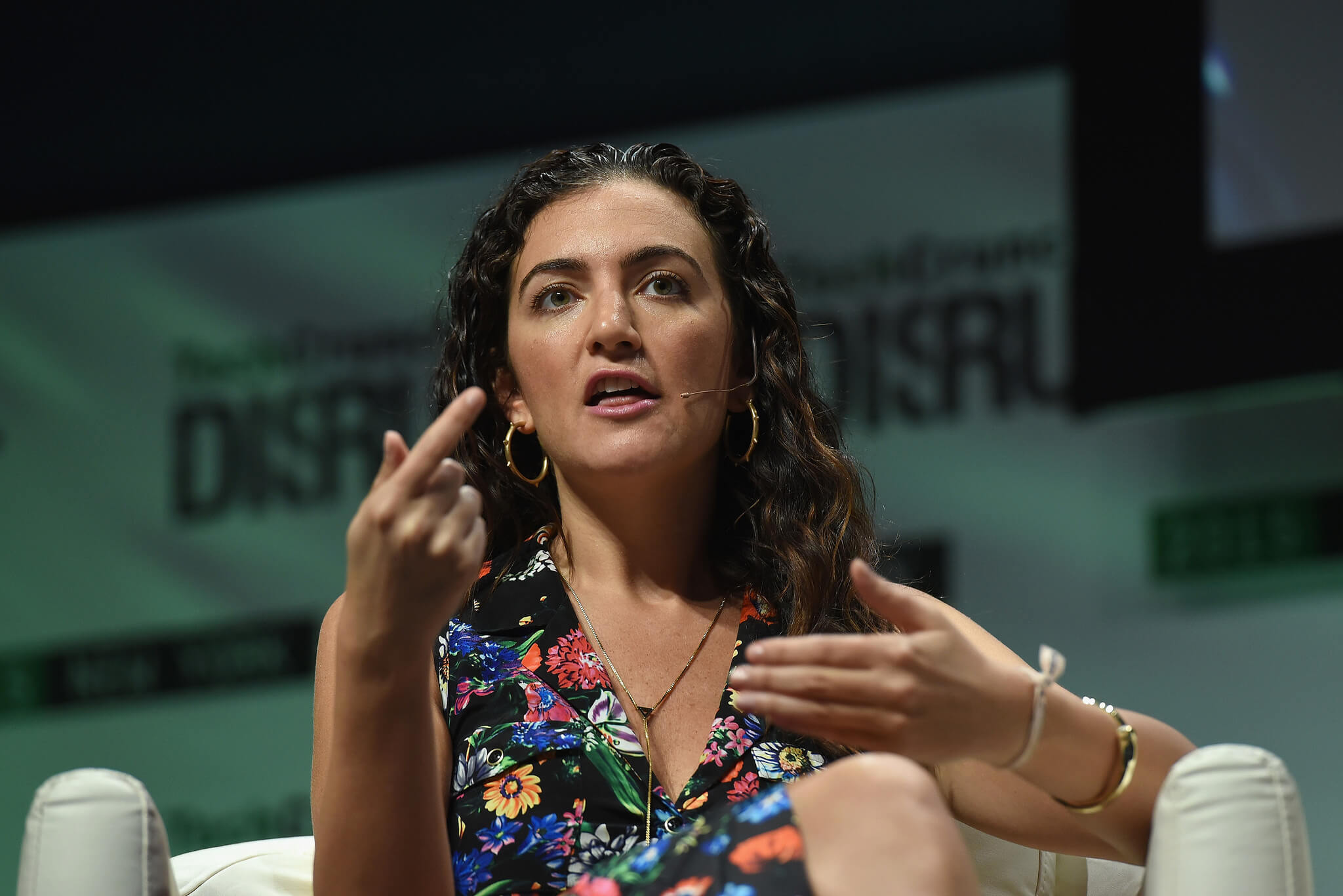 Jennifer Hyman is the co-founder and CEO of Rent the Runway, a company that lets women rent dresses and accessories made by famous designers so that they do not have to purchase clothes they will only wear once or maybe twice in their lives.
This idea was born from a problem Hyman's sister was facing, and it now gives women the opportunity to save money and space for their closets. It also led the company to success as it already has 1,200 employees and eight million members as of 2017, according to Entrepreneur. This whole development all boiled down to Hyman's desire to solve problems of people around her.
Before Rent the Runway
But before diving into the present, let's first delve into the early years of Hyman. Details are sparse about her childhood. However, a 2014 article of Fortune indicated that she spent her childhood in New York City.
She studied and finished her secondary education at New Rochelle High School in 1998, with the school recently inducting her at its Wall of Fame, as reported by New Rochelle Daily Voice. For her college education, Hyman earned a bachelor's degree in social studies at Harvard University in 2002.
Before returning to Harvard to study and earn her master's degree in business administration, Hyman worked for various companies such as Starwood Hotels—where she even initiated in creating the company's wedding department, according to a separate article from Fortune—WeddingChannel and IMG.
Establishing Rent the Runway
While on break from her post-graduate studies, Jennifer's younger sister, Becky, flaunted her Marchesa dress, which was worth a whopping $1,600 and meant to be worn for a wedding. Jennifer then went through Becky's closet, saw many dresses, and asked her why she didn't select one of them for the event.
Becky answered that she has already worn them all on different occasions and that she does not want to wear the same outfit twice, especially since there were pictures of her in all of these dresses during those times.
After the break, Hyman talked to her friend and MBA classmate, Jennifer Fleiss, about that particular moment. This chat led to the inception of Rent the Runway in 2009. The two founders introduced their idea to investors and designers even without having a business plan, per The Muse.
And of course, the designers expressed their doubts about the whole business because they have never seen anything like it before. When it comes to investors, the duo made sure that they understood the struggle of women in order to spark some motivation to help this business and the women.
Hyman, along with Fleiss, successfully established Rent the Runway with the help of successful funding rounds, collecting over $190 million worth of venture capital, per TechCrunch. It even became a profitable business after reaching the $100 million mark in its revenues in 2016. Forbes reported that the company achieved this milestone because of its Unlimited subscription plan. It initially costs a monthly fee of $159 but has been bumped up to $159, according to its website.
Helping out brides-to-be
Rent the Runway announced this February that it is now helping brides-to-be with their wedding gowns. AOL reported that the fashion tech company has launched its full-service wedding concierge, where the brides can choose from a wide selection of designer gowns and even try them on at the comfort of their homes.
Additionally, under the concierge program, Rent the Runway will send representatives to help with the dresses of bridesmaids. The company will also grant the wedding's guests a 20 percent discount when they rent a dress on the website, but to avail the discount, the bride must first register her wedding.
Sharing entrepreneurial wisdom
Because of the success of Rent the Runway, eyes are on Hyman, and to inspire hopeful entrepreneurs in the retail and e-commerce industries, she will appear in an upcoming event in Las Vegas this March.
Recode reported that Hyman will be one of the speakers at "An Evening with Code Commerce" on March 20. Fellow speakers include The Cheesecake Factory president David Gordon and DoorDash CEO and co-founder Tony Xu.
The three seasoned business tycoons will share their strategies on getting through the challenges of their respective businesses and insights about the new business models popping up in startups these days.
Success tips
For women who aspire to follow the footsteps of Hyman, CNBC has compiled three tips that can bring success to their business ventures.
1. Perform some tests with the target market.
The first tip would be to test their concepts in their target market to gauge the chance that the business will boom when launched. Fleiss and Hyman set up a pop-up shop in Harvard and filled it with 100 dresses they purchased to see if their idea would work. Hyman personally experienced the "emotional effect" of their business when she saw female students trying on the dresses.
2. Don't hesitate to ask.
Next, asking for help or advice is always a good idea because an entrepreneur can receive a motivational boost and even some tips and surprises as she works on improving her business. The duo originally approached Diane von Furstenberg, a fashion designer, to work with them. Even though von Furstenberg did not join them, she gave them a helpful advice for their business and even hooked them up with some of her contacts.
3. Don't bow down to criticisms.
Finally, criticism will always exist, so it would be better to not let it sink into the entrepreneur's mind. The "coming of age" of Rent the Runway was not as smooth as butter because its former employees criticized its workplace culture. They even likened their experience of working there to "Mean Girls," a teen comedy film dealing with cliques in high school. The whole phase was tough for Hyman, but she received a lot of support and gained the courage to make difficult decisions, especially involving the termination of employees. After the whole ordeal, Hyman feels she can now handle the next wave of criticisms.
(Featured image by Noam Galai via Flickr. CC BY 2.0)