This Restaurant App Will Hit #1 — Restaurant.com (RDE, Inc. | OTCQB: RSTN) Takes BIG Dining Deals Mobile
Just when you thought the restaurant app roster was complete with the likes of Uber Eats and Groupon, along comes Restaurant.com with its offering. Bridging a unique gap that's sitting untouched by current market leaders, the new app dishes out Restaurant.com's irresistible discounts on dining experiences along with a massive UX update. Let's dig in and discover what Restaurant.com's got cooking.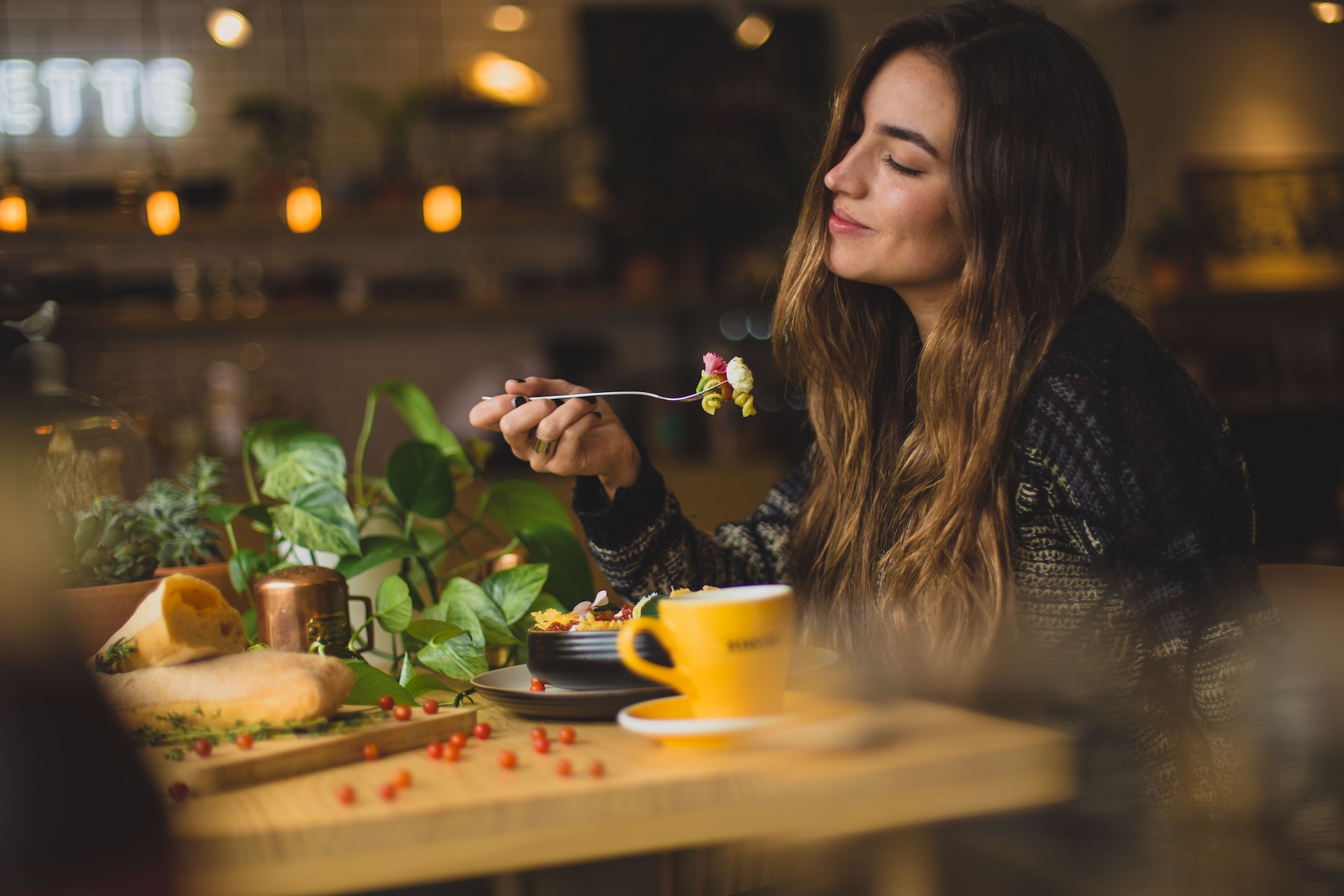 It's 2023, meaning Uber Eats (launched in 2014) has been with us for almost a decade.
Since then, we've seen dozens of restaurant app copycats launch. But none of them have really brought any new innovation to the market.
So you'd think the modern restaurant app was a solved problem, right?
Well, not so fast.
Today, Restaurant.com (RDE, Inc. | OTCQB: RSTN) just launched a restaurant app like nothing we've seen before.
And, if the current state of the restaurant industry is anything to go by, this could fast become the #1 restaurant app.
Here's why.
State of the Restaurant Industry
If you want to understand why the Restaurant.com restaurant app is a big deal, then you're going to need to understand the current state of the restaurant industry.
So let's get some quick facts out of the way. These are all courtesy of the National Restaurant Association's 2023 State of the Restaurant Industry report.
Restaurant sales are tipped to hit a record $997B in sales in 2023. (That's pretty much a trillion dollars.)
47% of operators expect competition to be more intense than last year.
84% of consumers say going out to a restaurant with family and friends is a better use of their leisure time than cooking and cleaning up.
In fact, 64% of consumers consider restaurants essential to their lifestyle.
Given the current cost of living crisis, more consumers than ever say that discount/flexible pricing, meal bundles & other value deals are extremely attractive.
Now, for the sake of clarity, let's just reiterate a couple of those points.
Almost two-thirds of consumers consider dining out to be essential to their lifestyle.
But increasingly stretched wallets are driving record numbers to seek out discounts.
So now we've got the facts, riddle me this — If Uber Eats and its ilk are the be-all and end-all restaurant app experiences, how exactly are they addressing any of the above?
That's right. They don't.
Here's the restaurant app that does.
Restaurant.com Launches the Next Game-Changing Restaurant App
For all the innovation Uber Eats brought to food delivery, it did absolutely nothing for dining out.
In fact, it doesn't even address the massive demand we're now seeing for discounts and deals. (Unless you count the odd "come back to me" promo… you know, the ones where they spam your inbox with offers of a few bucks off when you haven't used the app in a while).
The Restaurant.com app does both.
Here's how.
Restaurant.com partners with thousands of restaurants all over the country.
Partnered restaurants offer "meal certificates" through the Restaurant.com app.
These meal certificates are essentially heavily discounted gift cards.
For example, a restaurant might offer a $25 meal certificate for just $10 (and yes, that's 100% representative of the sorts of discounts available).
Consumers can log on to the app, buy these certificates, and then redeem them at their chosen restaurant.
Now, before you say, "But this kinda sounds like Groupon," hold your horses for a moment. It's completely different (in the best possible way).
Dito if you're already familiar with Restaurant.com and struggling to see why the restaurant app was needed.
We'll cover both of these points in a moment.
Let's Face It — Groupon Is Not a Restaurant App
If you want a detailed breakdown of how the Restaurant.com app is worlds apart from Groupon, here's a detailed Groupon vs Restaurant.com comparison we did back when we first caught wind of the Restaurant.com mobile app.
However, if you don't want all the gory details, here's a quick rundown of why this restaurant app is better.
#1 Package Deals vs Meal Certificates
Browse the deals over at Groupon, and you'll see "Eight-Course Chef's Tasting Menu for Two People for $116" offers mixed in with "8 frozen empanadas for $19.32" offers.
That's because the whole Groupon experience revolves around "packages". This means diners are usually forced into buying a set menu when it comes to dining.
Restaurant.com, on the other hand, keeps its value proposition simple — heavily discounted meal certificates that you can spend however you want.
Now, granted, there are some straight-up discounts on Groupon. But these are usually paltry 5% cashback offers and the like — nothing to write home about.
#2 — Groupon Offers Aren't Even All That Great
Those example Groupon deals above — they're all real. I literally just copy-pasted them right now. And, for reference, that frozen empanada offer's full price is $23 — a saving of $3.68.
That's about 16% off.
Now, remember how I mentioned a $25 meal certificate for just $10 from Restaurant.com? That's a saving of $15.
That's about 60% off.
Said plainly, Restaurant.com has way better discounts — both in terms of total savings, and how flexible they are.
#3 — Restaurant Discovery Features
While the value proposition for the Restaurant.com app is a discounted meal, it's a lot more than this.
Under the hood, it's a full-blown restaurant discovery experience — maps, opening hours, filters for cuisine type, etc.
Groupon, on the other hand, has nothing more than some simple "restaurants" categories, and can't even be bothered to give you the opening hours.
That makes the Restaurant.com restaurant app about 1000x easier to use when you're out and about and need to discover where you can grab a discounted meal.
And Here's Why a Restaurant App Was Needed
Don't get us wrong here. There's nothing wrong with the original Restaurant.com website (which launched before the mobile restaurant app). It is still a perfectly functional way to purchase discounted meal certificates.
However, for many things, consumers simply prefer mobile apps (do you even know anyone who uses Uber Eats via the website?).
Mobile apps also do wonders for businesses. Both in terms of sales/conversions, and discoverability.
Now, to address the first point about consumer preferences, let's start with a few numbers.
85% of consumers favor apps over mobile websites.[1]
66% of consumers say the experience is usually better using mobile apps.[2]
And, to address the second point, here are a few more numbers.
86% of consumers state their loyalty to that brand will increase when a brand offers the features they love in an app.[3]
Apps push more people down the purchase funnel, with 3x higher conversion rates compared to mobile sites, and 1.5x higher conversions per session than desktop.[4
As for why this is, there are a few simple reasons why.
When consumers rely on a site for anything that's not just a once-off (and, presumably, steep restaurant discounts are a repeat thing), the simple fact that an app provides a shortcut is a huge time saver.
For businesses, that same shortcut acts as a reminder, promoting increased usage.
Mobile apps provide much better UX and performance. This is especially true when it comes to advanced features like maps. In the case of the Restaurant.com app, we also get a bunch of nice UX upgrades, like the ability to toggle between "used" and "unused" deals.
Mobile apps enable offline access. This is a huge advantage when it comes to, let's say, retrieving a digital meal certificate while in a restaurant with spotty network coverage.
Apps provide native push notifications. For consumers, this is great for things like reservation time reminders.
For businesses, push notifications are great for sending hot offers and driving more sales.
There's also one other thing worth mentioning on the discoverability front that's a huge win from the business perspective.
Every week there are 650 million visitors on the Apple App Store alone.
Let's imagine just 2% of those visitors search for a restaurant app.
That's 13 million more chances per week that Restaurant.com has of getting onto someone's radar.
And that's not even counting Google Play Store searches.
The Restaurant.com Restaurant App — The Juicy Details
While it's still early days, the Restaurant.com restaurant app has already launched as a big upgrade over the web experience.
Some of the enhancements we're already seeing in the restaurant app include:
A native Restaurant Deals section that organizes all purchased deals in one place, making it way easier to find/redeem certificates.
The "used/unused" toggle we mentioned previously. This makes it dead simple for users to hide redeemed offers.
A one-click redemption/exchange process. This is an especially big win when, for example, a restaurant is closed, allowing users to exchange their meal certificate for another restaurant instantly.
Built-in customer support. (This shouldn't need any explanation as to why it's a good thing.)
Enhanced security leveraging the native security features mobile apps have to offer, along with improved UX for operations like password changes and resets.
In the long run, we also expect to see a lot more. Restaurant.com (RDE, Inc. | OTCQB: RSTN), confirmed active development is still underway, so we should expect more features to come.
As for what those features will be, we still don't have full details. However, rumor has it that an AI integration is likely part of the plans. Although, again, we still don't have many details.
So, for now, the best we can do is speculate — chatbots, predictive recommendations, image recognition (upload a photo, find a restaurant making similar meals), mood-based recommendations… who knows what's on the table for the Restaurant.com restaurant app.
In any case, there's no need to wait for great deals in a convenient restaurant app. All that launched today.
And, just in case you like your meals with a side of high-potential growth stocks, now might also be the time to take a look at RDE, Inc. (OTCQB: RSTN) — the company behind Restaurant.com.
If the potential for this restaurant app is anything to go by, then nothing but good times pave the road ahead for RDE, Inc. (We did mention consumers are spending $1 trillion a year on restaurant meals, and they're all demanding discounts and deals, didn't we?)
—
(Featured image by  Pablo Merchán Montesvia Unsplash)
DISCLAIMER: This article was written by a third party contributor and does not reflect the opinion of Born2Invest, its management, staff or its associates. Please review our disclaimer for more information.
This article may include forward-looking statements. These forward-looking statements generally are identified by the words "believe," "project," "estimate," "become," "plan," "will," and similar expressions. These forward-looking statements involve known and unknown risks as well as uncertainties, including those discussed in the following cautionary statements and elsewhere in this article and on this site. Although the Company may believe that its expectations are based on reasonable assumptions, the actual results that the Company may achieve may differ materially from any forward-looking statements, which reflect the opinions of the management of the Company only as of the date hereof. Additionally, please make sure to read these important disclosures.