Why do restaurants fail? 10 mistakes to be avoided
In order to run a successful restaurant, restaurateurs must first have an understanding as to why many small establishments tend to fail.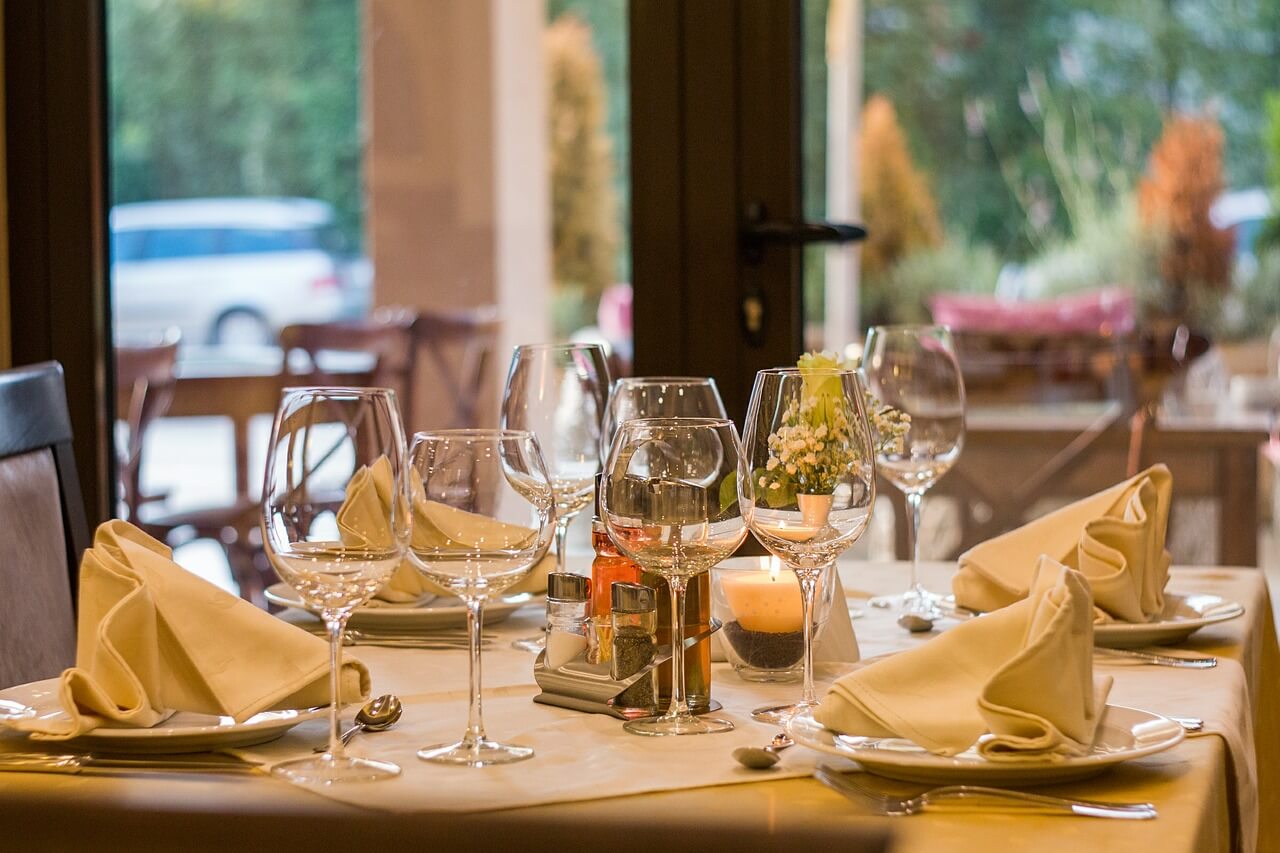 There are all kinds of statistics that you can find that suggest that many restaurant businesses fail. In fact, 60% of them will fail within the first year according to research done through the Ohio University. Even with these staggering statistics, hopeful restaurateurs try to beat the odds.
Truthfully, the idea of having a restaurant and the work it takes to actually run one contrast starkly. Would-be restaurant owners visualize themselves strolling from table to table receiving compliments on the cuisine and shaking hands of high-end customers coming through their doors. While this isn't something that could never happen, there is a lot of hard work involved.
There are advantages to being passionate and enthusiastic about your new restaurant. However, the more important and helpful frame of mind is to remain realistic and pragmatic. You cannot ever assume an easy trip to success, or there wouldn't be research divulging the more probable outcome of failure.
While there are undoubtedly pitfalls and mistakes to be avoided when you start your own restaurant, commonly they are linked to a specific problem: lack of planning. Consider the classic adage when creating your business model: "Those who fail to plan, plan to fail."
Planning makes sense with any kind of business that you undertake. With a little bit of forethought, you can save yourself the potential problems and significant, costly expenditures associated with mistakes that could have been prevented.
This has a lot to do with why franchises tend to be vastly more successful than independent restaurants. Extra capital and profits are put back into research and development to reach more customers and expand the scope of the business even further than before. They have a proven system to generate income, to promote their food, and to keep customers coming back.
This isn't at all suggesting that only chain stores are going to succeed, but it does require a good deal of planning and preparation on the part of the small restaurant owner to reach that same level of success.
To do this, you need to understand why so many small restaurants fail:
1. Concept failures
Your unique selling proposition (USP) is an essential component of your entire business model. This is what sets you apart from other restaurants out there. That uniqueness generates customers all on its own.
2. Poor choice of location
The location of your business doesn't need to be in the middle of the busiest street in the city, but it should be centrally located where your customers are. Too many great restaurants fail because people couldn't see them.
3. Rent costs aren't economical
Too often restaurateurs are saddled with a rent that they can't afford. While it might be nice to assume your business will generate plenty of profit to cover excessive costs, this rarely is the case in the first year. Have a solid financial plan.
4. Mismanagement of the finances
One of the most typical restaurant mistakes is the poor management of money. Since it is projected that every small business suffers consistent losses in their first year, you have to ensure that you have mapped out a financial strategy that adequately carries the business until it is making consistent profits.
5. Inadequate staff education
Your staff is the lifeblood of your business. Without properly training them or giving them the motivation to do the best that they can, you won't see anything but bankruptcy.
6. Uneducated about cost management
There are plenty of owners that believe they would learn about incurred costs and manage them as they come. While you do have to learn as you go, there are things that you can educate yourself about beforehand. Consider topics like spoilage, portions, inventory and more to prepare yourself for spending the right amounts and not cutting into your reserves.
7. Excessive construction/renovation costs
While everyone would like to have their dream restaurant the day the doors are open, this isn't a practical business model for most people. The more debt that you incur, the less chance you have to get yourself out of the hole.
8. Disproportionate costs for dishes
New restaurateurs tend to overlook the value that they are offering to their customers. Think of the times that you eat at other restaurants. Were the portions appropriately priced? Did you walk away feeling like you got a great value for your money? If you don't overcharge for your dishes,  then customers won't be looking elsewhere for their meals outside of their home.
9. Bad food or bad service
The quality of your dishes and the quality of the diner experience are the foundation for your restaurant's success or failure. Inability to produce tasty food or to have a staff that is courteous and respectful will send your customers looking for food elsewhere.
10. Unable to run a business
Running a business and cooking meals are two very different things. Some people just aren't equipped with the skills to maintain a business, let alone to get one off the ground. Consider if running a business is something that you are actually able to do before you are up to your eyeballs in debt.
As you can see, improper planning plays a role in almost every single one of these listed common restaurant mistakes to avoid. Your planning stages should be extensive, caring for each and every detail of your entire business model, so you don't overlook crucial elements.
—
DISCLAIMER: This article expresses my own ideas and opinions. Any information I have shared are from sources that I believe to be reliable and accurate. I did not receive any financial compensation in writing this post, nor do I own any shares in any company I've mentioned. I encourage any reader to do their own diligent research first before making any investment decisions.