6 go-to services to replace your need for a virtual assistant
Homestead, Bench, Fancy Hands, Occasion Station, Slack and Goodhire can help you run your business.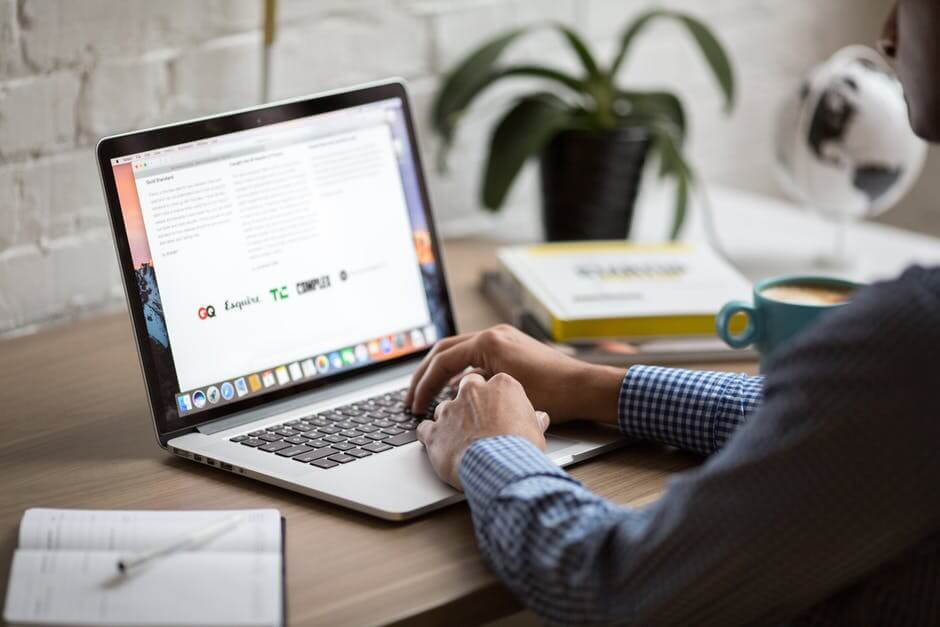 Here's a statement nobody should disagree with: running a small business is difficult. A singular passion or skill will get you started and keep you inspired, but it's far from enough to keep your business afloat.
Let's say you're a carpenter. You have a woodshop, have an online store, and are in the process of selling your products. As much work as you've put in, and as skilled at your craft as you've become, actually being a carpenter is a mere fraction of your job.
This is invariably the case for every small business owner. No matter what your trade, you'll likely spend a sizable chunk of your time and effort worrying about everything except for what your business card says you do.
When it comes time to managing your budget, advertising, publishing web content, making hiring decisions and more, you don't want to be stuck doing everything on your own. Luckily, you don't have to, because it's 2017 and the internet exists. There are countless tools designed to manage the less intuitive parts of your business, and 6 of the best are found below.
1. Bench
Bench is here to take care of your bookkeeping. It doesn't mean that you should stop bothering with your records or forget about keeping them secure, but it does mean that the headaches generally associated with record-keeping can subside a bit.
With plans starting at $125 per month, Bench will save you more than that in ibuprofen alone. Beyond that, they'll take an actual team of actual human beings to work on your records and manage your books. Rather than trust some computer algorithm to manage your books—or even worse, doing it yourself—team up with Bench.
2. Homestead
Although anybody can make a website, not everybody should make a website. On the other hand, your small business needs a good website; without it, you'll be decades behind your competition.
So how do you go about reconciling the need for a website with the fact that you don't know how to make one? Try Homestead. You'll be able to get, at the most basic level, hundreds of customizable templates and over a million free stock images to use, and at the most advanced level, the ability to sell online, customized domain names and over 10GB of storage.
3. Occasion Station
Lest we forget, life goes on outside of work. While your business requires daily scheduling, you can't forget about the rest of your life, either. Enter Occasion Station. It is an online, well, station, where users can input information on family and friends, schedule their birthdays, holidays, or other important events, and let the service take care of the actual gift giving.
Tell them who needs a gift, when they need it, what they're interested in, and Occasion Station will do the shopping, packaging, and shipping. Or, if you'd rather, pick out the gift you want to give, and be reminded when the time comes. For business owners with busy schedules—or for anyone, really—Occasion Station makes sure you're always on the ball when it comes to remembering the people you care about.
4. Fancy Hands
The title of this article promises to find ways to help you move past a virtual assistant. What better way to do this than by using Fancy Hands, which gives you a team of real people who are available to manage the daily tasks that you have no time or desire to do yourself.
It allows you to outsource tasks, with their most expensive plan (at $200 per month) allowing you to file up to 50 requests. This can cover scheduling, ordering supplies, booking flights or hotels, or even researching for your projects. If you've ever dreamed of having a small army available to answer your every need (who hasn't?) Fancy Hands is for you.
5. Slack
If you have a small team of employees (or a large team of employees) and aren't using Slack, get on it. It is, in a nutshell, a group messaging app that encompasses nearly all forms of in-office communication. With everybody on one main channel, you as a boss can notify your whole team of anything without having to blast out an email, or worse, use the PA.
Within Slack, you'll also be able to create smaller groups for each department and send individual messages to anybody. Slack was built to completely streamline intra-business communication and will save you a lot of time and frustration.
6. Goodhire
It's time to bring on some new employees, but you want to know that the people you're thinking of hiring are up to the task. Goodhire helps with onboarding, offboarding, background checks, skill tests, credit checks, and even education verification.
A paperless service, you'll make the hiring process easier for both you and your employees, taking the headache and wariness out of expanding your team. Take everything you hate about the hiring process and let Goodhire handle it for you.
While your day will undoubtedly be full as a small business owner, you shouldn't be spending time on things that are peripheral to your actual trade. Make the nuts and bolts of running your business easier, and you'll free up more time to work on what made you passionate about starting a business in the first place.
—
DISCLAIMER: This article expresses my own ideas and opinions. Any information I have shared are from sources that I believe to be reliable and accurate. I did not receive any financial compensation in writing this post, nor do I own any shares in any company I've mentioned. I encourage any reader to do their own diligent research first before making any investment decisions.