Is a shared office space the best move for your company?
A shared office space can be good for companies today, especially with technological advancements now allowing for cloud-based file sharing systems.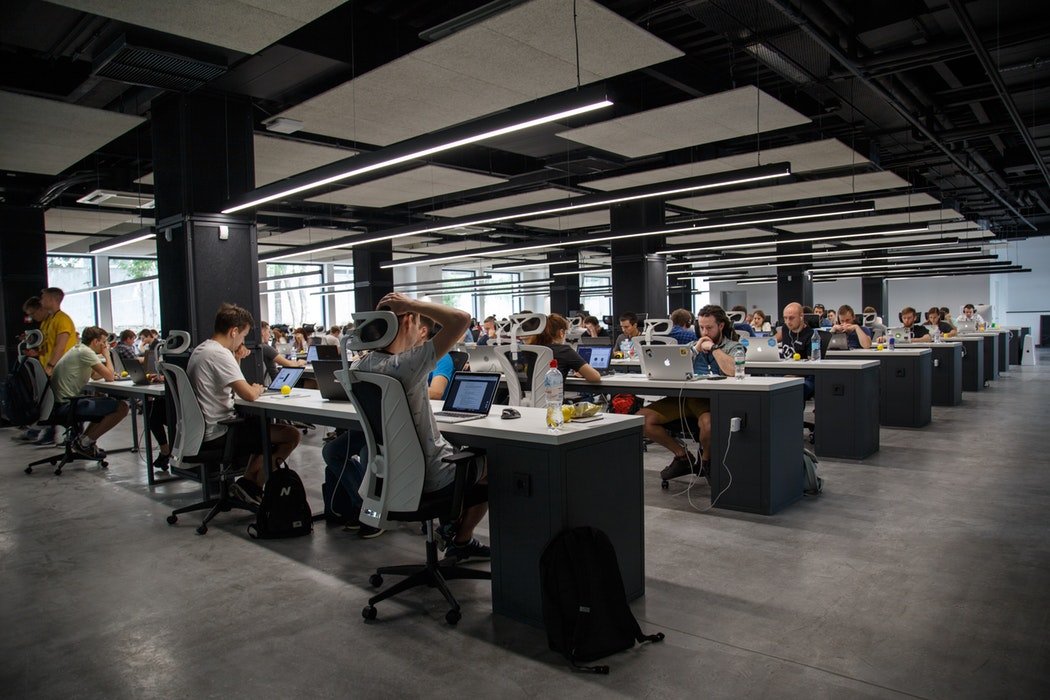 In the past, freelancers populated the shared office space, but with the tech startup revolution and remote work capabilities becoming more abundant, these "co-working" spaces are being utilized by a new crowd. Whether your company is in its infancy or large enough to attract employees across the nation, a shared office space may be of value to you.
Depending on your wants and needs, take a look at whether or not this innovative space will work for your team.
Pros
No distractions
All of us have tried to get some work done from home at some point. We know how easy it is to start a load of laundry between conference calls or run your kids to practice before finishing your report. Although we'd never admit it, working from home comes with its fair share of distractions.
When you or your employees commit themselves to a dedicated workspace and are surrounded by others in the same mindset, more work will get done. Even if the remote worker is an extrovert who looks to chat, they'll have a hard time finding someone to distract them because everyone is working on their own projects.
Professional space to host
Some jobs require in-person meetings or client wooing, and that is incredibly hard to do when your business is in your garage. For startups and home-based freelancers, agents, etc., the shared office spaces provide a professional place to host a possible investor or client.
Many co-working spaces provide large conferences rooms and private areas for this exact purpose.
Diversity at your fingertips
Shared workspaces are unique in their diversity. You may find yourself working on your graphic design project, while the techie sitting next to you is coding for their startup. In a diverse workspace like this, you and your colleagues are introduced to different industries and professions that may spark the creativity needed to innovate your company.
Robert Richman, co-founder of Affinity Lab, the first shared workspace in the U.S., says the inspiration behind Affinity Lab was to bring brilliant minds from different worlds together for innovation. He saw this happening in Europe and wanted the U.S. to experience a similar collaboration.
There's also a good chance you'll build rapport with returning individuals who may be able to help you in a field of expertise you lack.
Amenities and extras
With shared office spaces on the rise, places like Impact Hub and WeWork are catering heavily to their clientele to outperform their competitors. All adequate co-working spaces have the amenities you need (high-speed WiFi, free printing and mail, and onsite support), but in recent years, most have made working a more luxurious experience with full kitchens, cafes, privacy nooks, conference rooms, and sometimes, even taprooms.
Cons
Closed work hours
This is a big one for many international companies or businesses with 24/7 demands. There are ways to circumnavigate the issue, like using a cloud-based system to access your desktop on any computer. But oftentimes, that's not good enough, and nothing can replace being able to stay late or come in early and work at a desk designed specifically for you.
Hard-to-define culture
When your company moves into a shared space, you lose full control of your company culture. Remote workers will be less connected than in-office employees. And even if the entirety of your small startup holds court in a shared space, your culture is dedicated to the overall guidelines of the workspace.
Privacy
If you're a tech startup on the brink of developing some cutting edge software, you may find your top-secret mission to be a bit too exposed in a public workspace. However, for most of us, privacy is more of an issue of whether or not we can take our shoes off or hike your foot up on the chair. For some, the shared space gives a feeling of being on display and that hinders their performance.
Cost concerns
Depending on your situation, the cost can either be a pro or a con. If you're a startup or small business that values working together, then the cost of a shared workspace will be more feasible than renting out an office space.
However, if you're a single employee, it is probably cheaper for your company to create an at-home office station than pay a monthly fee for a spot in your local co-working space.
—
DISCLAIMER: This article expresses my own ideas and opinions. Any information I have shared are from sources that I believe to be reliable and accurate. I did not receive any financial compensation for writing this post, nor do I own any shares in any company I've mentioned. I encourage any reader to do their own diligent research first before making any investment decisions.