Should you start a podcast?
If you're planning to pursue your dreams of having a podcast, now is the time to start.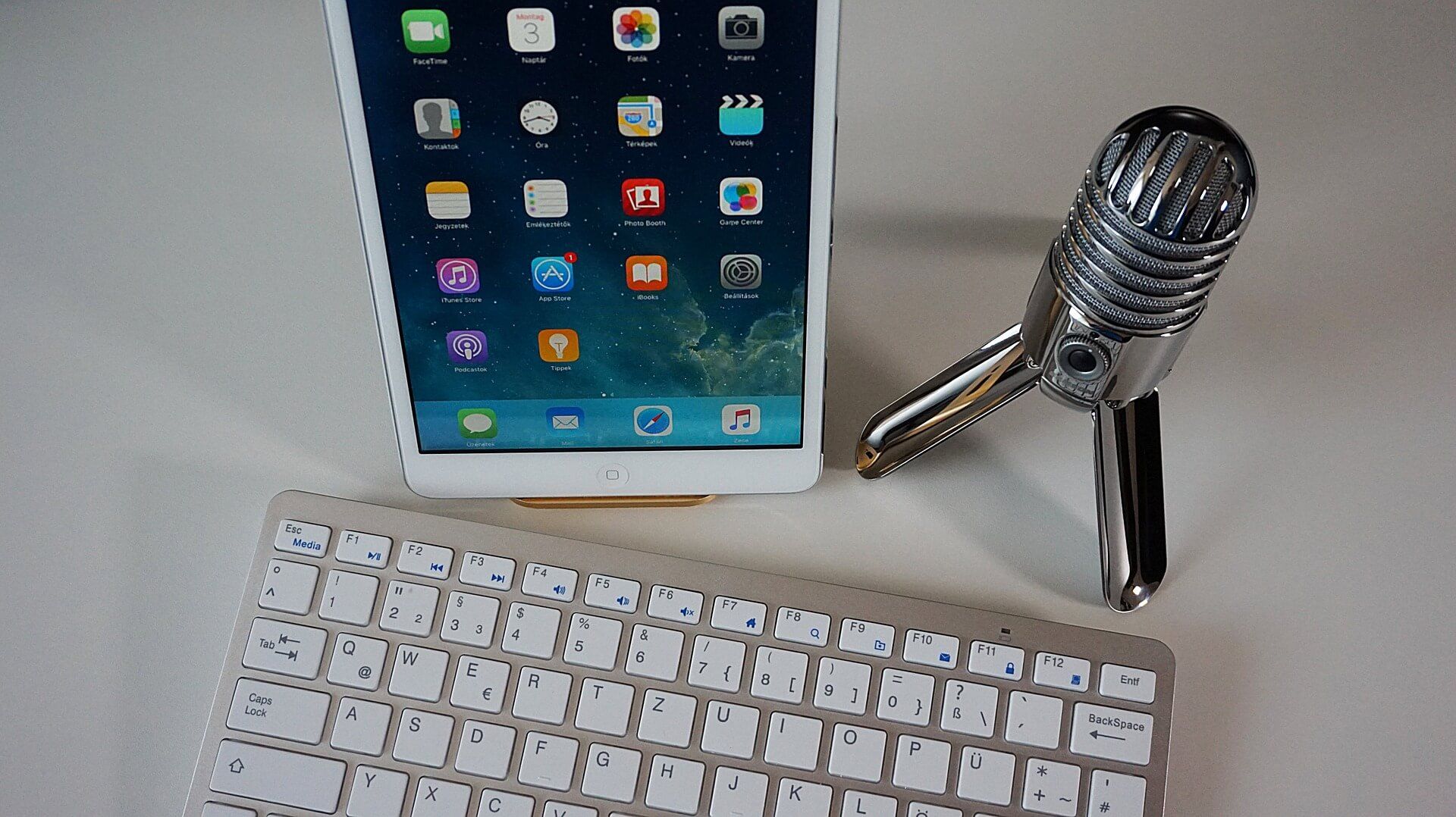 2014 easily became the "year of the podcast," thanks to the smash hit "Serial." The crime-centric podcast produced by Sarah Koenig became a worldwide phenomenon. It was downloaded 40 million times as of December 2014 on iTunes, with a follow-up called "Undisclosed: The State vs. Adnan Syed" to be released this month.
The impressive numbers put podcasting into a new light, catapulting it into a multi-million dollar industry. Even web giants such as Buzzfeed, Slate, and Grantland already dived into the podcasting pool, crafting shows that cater to their different kinds of audiences.
According to Edison Research, 39 million Americans listened to podcasts each month in 2014, increasing to 12 percent from the number recorded in 2013. With the steady growth of podcast listeners, even small businesses are beginning to start their own podcasts in hopes to ride the medium's popularity. But the question remains, should you start recording and streaming your own podcast too?
Yes, you should
There are many reasons why small to medium-scale business owners and budding entertainment personalities should start podcasting. First, podcasting will allow you to build an intimate relationship with customers and audiences. Looking at how websites and famous personalities are using podcasts, one will notice how they've taken advantage of the medium to serve their readers with more personalized content, as if listeners are customers who come in at a shop to enjoy an experience that no other form of media can give.
Famous comedians also testify to the power of podcasting, saying that it could elevate a career easily. "You can build yourself through the Internet. People have been getting TV shows from having successful podcasts," said comedian Hannibal Buress in an article by Vulture.
Podcasts also let content creators have full control over their broadcast material. What you choose to say will be completely up to you. You can have a handle on your content strategy, whether it is to attract advertisers or simply build a cult following. Examples of highly successful podcast personalities who can point you to the right direction are Pat Flynn, Jay Baer, Michael Stelzner, and Srinivas Rao.
Aside from total control over your preferred strategy, there is a wide range of distribution channels to reach certain types of audiences. Examples include iTunes, SoundCloud, Audioboom, and Stitcher. You can even create your own website and upload episodes yourself, if you want a more personalized approach.
AudioBoom CEO on how he plans to make business cash generative
Tools in starting your own podcast
When starting a podcast, quality should be the main focus. Aside from releasing top-notch content, the recording should be crisp, clear, and free of fuzz. An app available for Apple users called "Opinion" allows quick recordings through iPhones and iPads that make for a convenient substitute for expensive microphones.
With its "push-record" functionality, Opinion is as easy as it could get and this makes it perfect for podcasting beginners. The record time is limited to 10 minutes if you get the app for free. Pay $4 dollars and you'll get an unlimited recording time.
As this app's number of downloads prove, Apple is indeed the brand of choice among podcast listeners. According to a report by DigiDay, majority of podcast listeners are tuned in using Apple devices, although the smartphone world is dominated by Androids. "Apple devices are relatively small piece of the pie. Once Android gets in on the action and fully supports podcasts, the audience will grow exponentially," said Jamie Tardy who hosts Eventual Millionaire.
Trying to break through a niche? No worries
Whatever it is that you do, there is a place in the podcasting world for you as long as your content is interesting enough. The increase of podcast audience numbers means there is also a great opportunity to explore for discussions. Even broadcasters niche fields, such as finance, have widened their audiences due to the power of podcasts.
In fact, there are several finance podcasts that raise economic awareness with one episode at a time. For instance, the "BiggerPockets" podcast, which is currently hosted by Josh Dorkin and Brandon Turner, teaches its listeners how to expand their real estate businesses with real and practical advice from investors. Another example is the widely listened to and eponymous show "The Dave Ramsey Show." The show, which garners 8 million listens per week, is all about how to slowly get out of debt with money saving tips.
Another niche field that is flourishing in the podcasting world is meditation and spirituality. Instead of spending money on therapy and counseling sessions, millions of listeners tune in to different podcasts from this category to get in touch with their spirituality and further understand themselves.
"The Zone Show," which is hosted by wellness author Tom Evans on Audioboom, attracts 40,000 followers each week for episodes that promotes practices on how to maintain focus in today's distraction-filled modern world.
_
This article may include forward-looking statements. These forward-looking statements generally are identified by the words "believe," "project," "estimate," "become," "plan," "will," and similar expressions. These forward-looking statements involve known and unknown risks as well as uncertainties, including those discussed in the following cautionary statements and elsewhere in this article and on this site. Although the Company may believe that its expectations are based on reasonable assumptions, the actual results that the Company may achieve may differ materially from any forward-looking statements, which reflect the opinions of the management of the Company only as of the date hereof. Additionally, please make sure to read these important disclosures.