Simple steps your company can take to improve physical security
No business owner wants to encounter theft, vandalism or damaged goods, but SMBs don't have the resources to deploy preventative high-tech security like the big guys. However, that doesn't mean you can't beef up security—you absolutely can, and it doesn't have to cost you.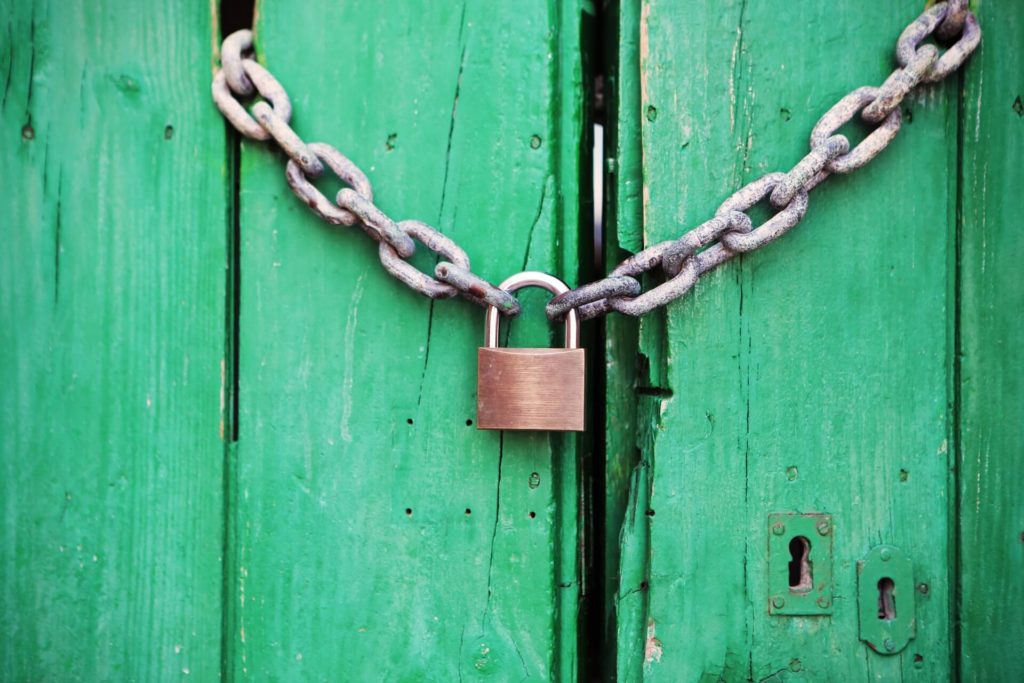 The world is not a safe place, especially for a small business with minimal resources. Theft, vandalism, cyberattacks, broken and stolen materials and a plethora of other problems always seem to be waiting in the wings. Larger companies deal with risk by implementing advanced forms of security, such as on-site security staff, surveillance equipment, and authentication hardware—like biometric door locks. Most small businesses, however, can't afford the same technology and strategies.
That doesn't mean an SMB owner or management team is helpless. There are many different measures you can take to beef up security—even just within the walls of a small brick and mortar shop.
1. Assess likely risks
It seems silly for a homeowner who lives in the Midwest to outfit their entire home with hurricane shutters. Sure, a hurricane could make its way across the country, but it's unlikely. Instead, a storm shelter—meant to protect their family during a tornado or severe thunderstorm—is a better idea.
What does any of this have to do with security at a business? Everything. Before installing or deploying any potential security equipment, staff or measures, you must sit down and assess what dangers you're likely to experience.
If crime is relatively low in your local area, it's not necessary to install bars on all the windows and implement a high-tech security system. The better solution would be to install a couple of smart security cameras, a reinforced door lock or deadbolt and thin security shutters if you're feeling particularly vulnerable. But you don't need all the bells and whistles—it would be a waste of resources. Efficiency should always win over brawn. Why install three weaker door locks when you can install a single reliable lock instead?
Here's another great example—tamper-resistant or tamper-proof screws can be used in many different ways to boost security. Using them is much simpler than outfitting your entire shop with high-tech security tools. The tamper-resistant screws pose a challenge to anyone trying to remove them. They "raise the security bar" and provide an extra boon to physical security, especially for objects that must be fastened or seated in place.
2. Remember that surveillance is a must
If you don't already have security cameras installed in your shop, you're making a huge mistake. Not only do they allow you to see what's happening after-hours, but they also allow you to monitor employees, managers and much more.
These days, you don't have to splurge for a name-brand security or surveillance system. There are countless smart home and connected security cameras available, the majority of which offer remote viewing from a mobile device.
Security cameras and security alarms are often lauded as the biggest deterrent for burglaries. A report from researchers at the University of North Carolina at Charlotte's Department of Criminal Justice and Criminology revealed that 60 percent of burglars targeted other homes after discovering a security system.
It's important that you also establish appropriate lighting within your business, which helps camera feeds pick up more of what's happening, including what a perpetrator looks like. It also improves the overall safety of property by offering higher levels of visibility.
3. Secure your access points
It doesn't matter whether you're talking about a front door that customers use, a back entry for employees or even a loading bay—you must ensure that there are working locks in place. Check every access point or entryway into your shop, and make sure you can definitively lock them down. If the locks on your doors are old, worn and would be easy to break, it's obviously time to replace them.
While you're at it, you can install commercial-grade smart door locks, which will allow you to monitor who and when someone is entering a property. More importantly, you'll receive notifications and alerts right to your mobile device.
4. Educate your teams
IT and cybersecurity attacks are often exacerbated by employees due to sheer negligence. The best security system in the world isn't going to do any good if the employees are using poor passwords and sharing access to their accounts with unauthorized parties. The same can be said for physical security on your business property. Employees can and do exhibit questionable behavior, like it or not.
It's not a stretch to imagine employees letting friends or acquaintances in a shop after-hours, visitors who then steal or break something. It's also not hard to imagine someone showing up at the main entry begging to be let in—they could easily play on the emotions of team members, claiming they need dire help, only to attack once the doors are unlocked and opened.
Start by educating your employees on strong security practices, as well as ensuring everyone has the proper training—even you.
5. Consult the experts
Some companies will audit the security you have in place and let you know how good or bad it truly is. Take advantage of these services and continue to use them when you make a change. If you're thinking of installing new locks, find an expert or professional who can tell you the best solution. If you're putting in a new surveillance system, find someone who can help position the equipment for maximum property coverage.
DIY devices are okay to use and install—just make sure someone has your back, that's all.
—
DISCLAIMER: This article expresses my own ideas and opinions. Any information I have shared are from sources that I believe to be reliable and accurate. I did not receive any financial compensation for writing this post, nor do I own any shares in any company I've mentioned. I encourage any reader to do their own diligent research first before making any investment decisions.