Singapore stays as fintech capital of Asia with financial apps
The development of new financial technologies, such as financial apps, help Singapore become the fintech capital of Asia.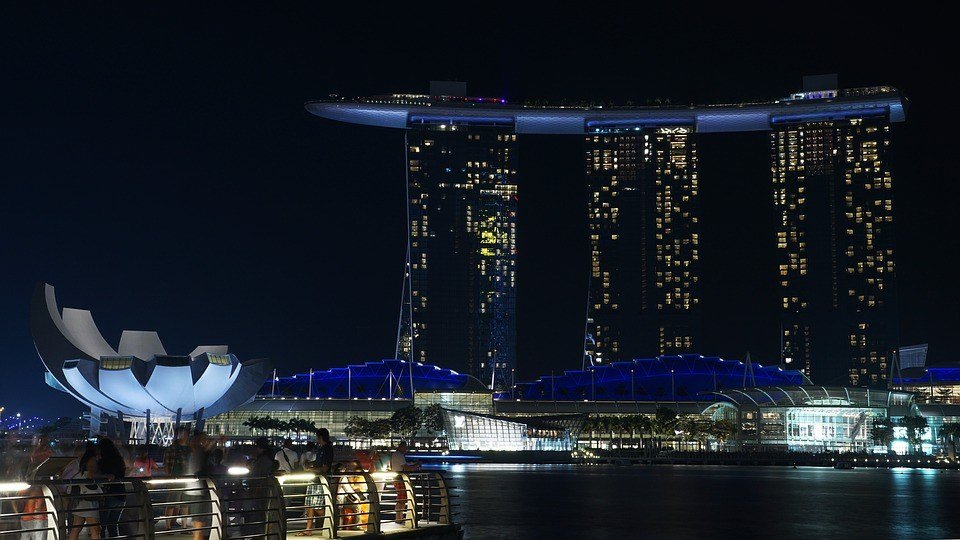 Singapore is now widely regarded as the fintech capital of Asia. Today, it welcomes the advent of new financial technologies to maintain its leadership position in the region.
The analysis made by IDC Financial Insights research manager Thomas Fink highlights Singapore's growth as regional Smart Financial Center. He says that its business and financial establishments must have constant access to "new ideas, new businesses, new concepts" that will equip their organizations to respond to the challenges being posed by an unpredictable digital landscape.
It is no surprise then, that financial apps will soon make the top of the list in the Lion City, which has branded itself globally as the Smart Nation. These apps must be able to integrate seamlessly into the other devices that fintech operators and users frequently rely on, in effect being embedded into their fast-paced lifestyle.
Mobile banking
The Monetary Authority of Singapore has taken note that the efforts of Singaporean businesses in 2015 concentrated on the improvement of their digital services, such as mobile banking and payment. The next step would be establishing the foundation that will make information a more powerful tool for enhanced customer service.
Their mobile banking has reached new levels. According to the Singapore Business Review, OCBC Bank is the first financial institution in Asia Pacific region  to let customers send cash through Siri and iMessage. Their customers can now use the Apple's virtual assistant's voice command function to transfer money to their loved ones. All they have to do is instruct Siri who should receive the payment and the amount they want to send. After that, customers can use the OCBC Pay Anyone mobile e-payment service.
OCBC's  customers can also conveniently send money while texting friends through iMessage. No need to leave the conversation, close the app and open another one. In the iMessage chat screen, they can see and choose the OCBC Pay Anyone iMessage app to start the payment to the person they are talking to. Automatically, it fills out the recipient's name. All that is left is to specify the monetary value the user intends to send. The OCBC Pay Anyone app will then close and users can return to their chats within the same iMessage screen.
Financial news
Millions of mobile users in Singapore and the nations it regularly does business with consist of start-up owners, venture capitalists, investors, CEO's and other decision makers—all of whom want to keep themselves updated on the latest business news and stock trends that can govern their decision-making.
Born2Invest, a business and finance app which empowers its users to purchase and sell stocks on real-time at the click of a button, will find its next huge open market in Singapore. The app has been consistently rated excellent by its users. It is also a hub for the latest international business news and financial trends, with its team of reporters doing real-time coverage around the world.
The popular mobile business and financial news app curates business news from the world's most trusted sources in the form of 80-word summaries. Born2Invest dedicates itself to bringing financial and business news around the world. It delivers news in over 20 languages and 150 markets, which is perfect for Singapore multilingual and multicultural setting.
Forex and trading
Singapore is not only the fintech capital of Asia. It has also grown to become the world's third largest foreign exchange center. Investments from global corporations have increased its wealth management assets by 30 percent. That amounted to $2.4 trillion in 2014. Trading has become as intensive and rapid as with Singapore's counterparts in New York, London, and China. In that niche, get4x is a leading a geo-location-based exchange rate aggregator.
As SBR puts it, it functions similarly to Agoda, but this time, for money changers. get4x is a geo-location-based exchange rate aggregator. It helps users decide the best rate they could get through listing the best offered, real-time rates of licensed money changers around them.
The app was a result of the Julien Labruyere's frustration in having a hard time finding the cheapest exchange rates in a foreign country. The French entrepreneur also knew that exchange rates at airports or banks are often extortionate. These could cost 15 to 20 percent more compared to buying cash at licensed money changers. He developed get4x as a response to this dilemma.
Regardless of how the global market turns out in 2016, one business forecast is certain. Venture capitalists will lean more heavily on fintech industries and their related services. As the fintech capital of Asia, Singapore will reap great benefits. The creation of new jobs in Singapore will, in turn, lead to the rise of new highly informed business practitioners who will always be checking their finance apps for the next stock rise and sector growth.