Why small businesses should localize their websites
Use the internet to grow your small business. Localize your website—which means more than just translating it to another language.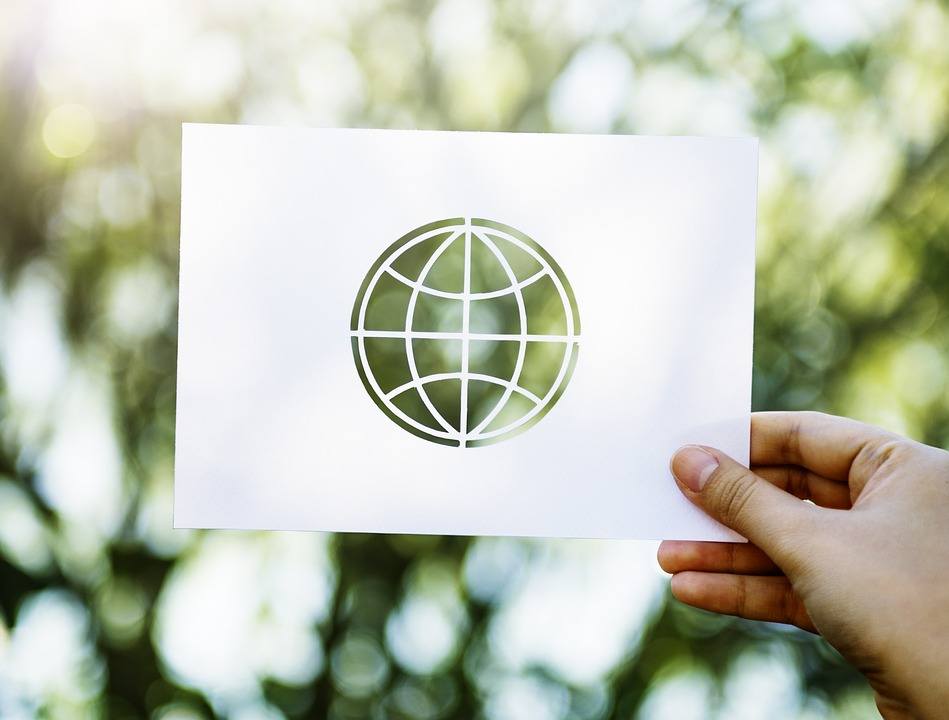 Businesses require a global presence to connect with their customers from around the world. Today, with the widespread use of Internet technologies and the right expansion strategy, even small businesses can find and cater to global audiences easily enough.
The I=internet has been instrumental in opening up the commerce frontier to businesses looking to find clients in far-off, hard-to-reach places. But at the same time, there are many obstacles to having to deal with different cultures and languages on a borderless digital platform. The effects of globalization in promoting multi-lingual communication and the global-readiness of services and products have tremendously helped to lift this language barrier. But the first key step in joining this revolution is localizing your website.
According to the Globalization and Localization Association (GALA), "localization is the process of adapting a product or content to a specific locale. The goal is to provide a product with the look and feel of having been created for the target market to eliminate or minimize local sensitivities". To talk about localizing a website, therefore, is to talk about modifying a website so that it suits the sensitivities of a specific country.
Don't just settle for English
Sometimes small businesses resort to standardizing their brand and products for the global market just in English. The decision to do so can appear cost-effective and reasonable, but studies on the topic indicate it is not advisable to do so.
In the first place, according to GALA, larger, global companies embrace the idea of expanding into foreign markets: "74% of multinational enterprises believe it is most important to achieve increased revenues from global operations". Before localizing, however, GALA recommends that businesses develop a localization strategy that assures success. Doing so would be highly profitable for any business as the following GALA figures indicate:
It would take 83 languages to reach 80 percent of all people in the world, and over 7,000 languages to reach everyone.
56.2 percent of consumers say the ability to obtain information in their own language is more important than price.
95 percent of Chinese online consumers indicate a greater comfort level with websites in their language; only one percent of US-based online retailers offer sites specific to China.
So, having a website just in English is hardly enough when you are trying to internationalize your business. Non-English speaking customers simply do not feel comfortable surveying a product or service they do not understand too well. The truth is, if website users cannot read the site, they will quickly abandon the website and not be interested in the product.
"Customers everywhere want to feel comfortable with the website they are engaging with, so localizing a website makes smart economic sense—it tremendously boosts sales and customer interaction," explains Sean Hopwood, President of Day Translations.
More than just a translation
Don't confuse translation with localization. In fact, translation is only a part of the entire localization process, but perhaps it's the most vital step because language barriers presently exclude sizable communities of potential consumers.
Beyond the translation aspect, localization adapts the content so that it follows the social conventions of the country in question. Doing so is important in building an instant connection with the target foreign audience and inspiring trust. The elements of a website that are typically localized to make foreign users feel welcome are product and service descriptions; measurement units; time zones; date formats; currencies; and symbolic color codes.
What if your small business doesn't sell online?
Small businesses may be tempted to think they do not need to localize if they are not an e-commerce site. However, this notion is false. A GE Capital Retail Bank study found that 81% of customers do research online before buying a product or service. At the same time, a joint study carried out by Google, Media CT, Sterling Brands and Ipsos concluded that three out of four people are more likely to visit a local store after finding it on a search engine.
Even if your small business does not sell services or products online, a localized website contributes to a solid business reputation and can help boost local sales by making it easier for customers to find you.
Localization is an investment
The decision to localize your website, with its many variables, will take up considerable time and expense but is nonetheless important. Unfortunately, many small businesses do not take localization into account in their website planning so that the process is often more expensive and time-consuming than it can be. At the same time, some small businesses go on the cheap and work with a translation agency that does a poor job. As a result, the website isn't optimized for maximum profits as linguistic errors turn potential customers off and hurt the reputation of the business.
Yet localization is still truly one of the easiest and fastest ways to penetrate an international market, so don't be stingy with how much time and money you put in the project! As the face of your company, your website is vital to any small business strategy, so consider its localization a valuable investment opportunity.
You want your customers to feel that your small business values its communication with them. Indeed, once you localize well by speaking your foreign market's language, your foreign customers will trust your business and its products more. Implementing the right localization strategy will have you making more money in no time.
—
DISCLAIMER: This article expresses my own ideas and opinions. Any information I have shared are from sources that I believe to be reliable and accurate. I did not receive any financial compensation in writing this post, nor do I own any shares in any company I've mentioned. I encourage any reader to do their own diligent research first before making any investment decisions.