Will solo travel be a top trend in 2017?
The industry appears to be gradually ending its discrimination against the lone traveler.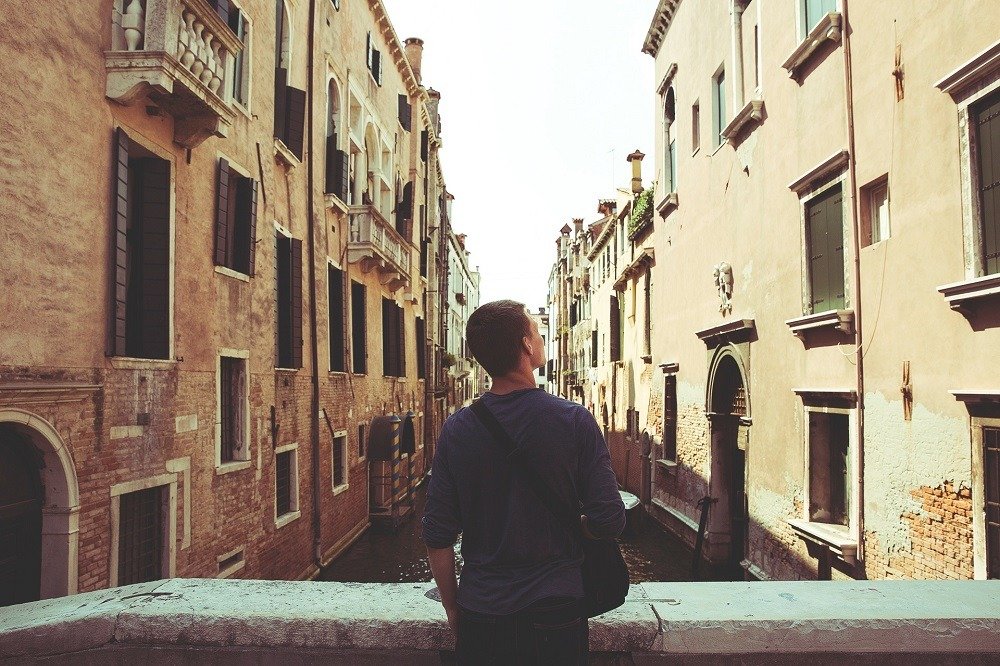 Have you ever wanted to travel alone? If you travel alone, you already know this: You pay more.
Hotel rates, cruise ticket prices, and tours quote rates based on double occupancy. Go alone and you'll pay a single supplement that can double the cost of your vacation.
Understandable? Sure, considering that most rooms accommodate two or more people. Unfair? Yes.
Janet Campbell has faced that kind of price discrimination many times. A retired librarian from West Wareham, Mass., she routinely sees her cruise fares double because she's traveling alone, not to mention the surcharges – often as much as $100 per day – that tour operators impose on travelers like her.
"Every company I looked at charged extra," she says.
But that's slowly changing. Campbell recently discovered a tour operator, Overseas Adventure Travel, that doesn't charge a single supplement. She also stumbled upon Holland America Cruises, which "only" increases the regular fare by 60 percent. "I felt that was fairer," she says.
The industry appears to be gradually ending its discrimination against the lone traveler. Why? Because more people are going it alone.
A recent survey by special-interest travel site BookYogaRetreats.com identified solo travel as a top trend for 2017. Roughly half the respondents said that they would take their next vacation on their own. If the same is true of the population at large, it would make the solo travel market a niche that the industry can't ignore.
"The travel industry is waking up to the fact that [there are] more and more solo travelers," says Soumya Nambiar, a project manager from Bangalore, India, who writes the solo traveler blog Travel, Books & Food. "And they are adjusting to this as well."
Yet parts of the industry remain firmly stuck in a more traditional model, which heavily favors couples. If you're thinking of heading somewhere by your lonesome, there are few standout solo-friendly companies but, as always, you need to read the fine print.
While single supplements are a "hot-button issue," they make sense on several levels, says Greg Geronemus, co-chief executive of SmarTours, a New York tour operator.
"These fees are simply the reality of what happens when the cost of hotel rooms are not split across two people. Think about when you've reserved a hotel room for just yourself — you incur the full cost of that room as opposed to splitting it with someone else," he says.
In order to remedy that without taking a loss, some travel companies are raising the prices for double-occupancy travelers so that they are, in effect, subsidizing the cost of the single travelers — unless, of course, they have single-occupancy rooms or cabins. In such cases, Geronemus says, doing away with the single supplement is "a mere marketing ploy."
Solo travelers shouldn't shop for a cruise, hotel room or tour based strictly on the elimination of single supplements. They should compare rates as they normally would. Also, people traveling in pairs might want to pay closer attention to their rates, especially with companies that promise no single supplements; they may be underwriting the cost of someone else's vacation.
There are legitimate single-friendly options, of course. Norwegian Cruise Lines, for example, offers solo staterooms and common areas specifically for the single cruisers on the NCL Epic, Sky and Getaway, according to the company. Celebrity Cruises' new ship, the Celebrity Edge, which sets sail in 2018, has single staterooms with all the amenities of double cabins and generous verandas.
But cruise lines are dipping their toes into the water, at best. For example, the Celebrity Edge has 900 staterooms; only 16 of them are for singles. The NCL Epic, which accommodates 4,100 passengers, has 128 solo cabins.
Companies such as Contiki, which specializes in tours for travelers ages 18 to 35, focus on experience rather than price. More than half of its clients are single, so Contiki matches those singles with same-sex roommates at no additional cost. Single rooms are still available, but they cost a lot more. A seven-day tour of Thailand for October, for example, is $865 for a single willing to share; the price jumps to $1,484 for a solo traveler without a roommate.
"At our core, Contiki is a social travel experience," says Contiki President Melissa da Silva. "Our travelers choose to experience new destinations and cultures with a group of similarly aged, like-minded explorers. So no matter what country they visit, or what travel style they choose, they will always make new travel mates."
Becoming solo-friendly has its risks. Ben Julius, who runs the tour operator Tourist Israel, has adopted an approach similar to that of Contiki, trying to match tourists who don't want to pay a single supplement. But he notes that it's something of a zero-sum game, from the operator's perspective.
"Single supplements make us, as operators, no extra profit and increase our workload," he says. "Matching people up is also problematic. In around five percent of cases, the traveler holds us as the operator responsible for the behavior of the person a room is being shared with."
In other words, creating a real, singles-friendly tour is often more trouble than it's worth.
No surprise, then, that finding a legitimately solo-friendly travel company is a challenge.
"It's not easy," admits Aaron Boltman, who owns Superb Vacations, a full-service travel agency in Richmond, Tex. "But if you search hard enough you can find them."
—
DISCLAIMER: This article expresses my own ideas and opinions. Any information I have shared are from sources that I believe to be reliable and accurate. I did not receive any financial compensation in writing this post, nor do I own any shares in any company I've mentioned. I encourage any reader to do their own diligent research first before making any investment decisions.