Want to spend less money on rent? Follow these 4 steps
Negotiating is always a great way to take down the price, even for a little bit.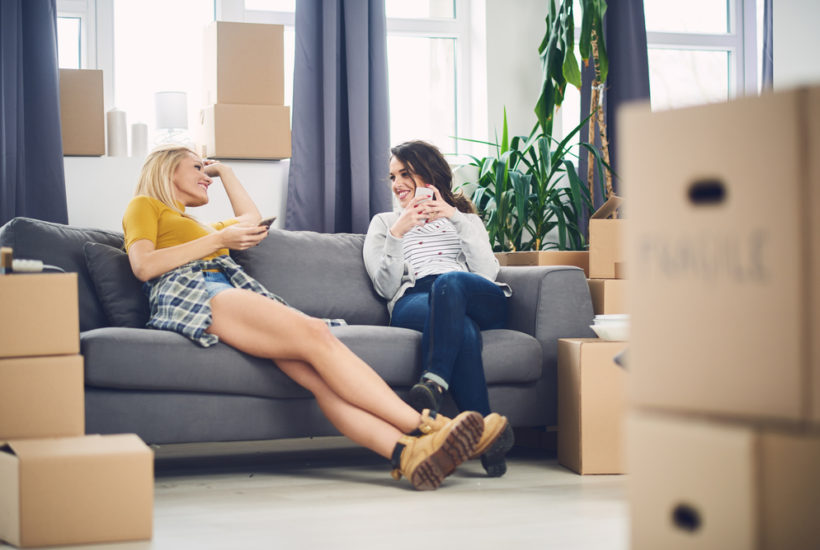 A lot of people can't afford to buy a house or an apartment so they rent. This practice is old as time, but how much you pay for rent will directly affect your financial status.
Each month you will have to set aside a portion of your budget to pay rent to your landlord and that amount is not a small thing. Even if you are not saving money for anything, in particular, you should always look for ways to reduce your rental costs. With that in mind, we have decided to share with you a couple of great ways to save some money on rent.
Is location that important to you?
It is no secret that the location of the property directly affects the price. That is why you should always ask yourself just how much location is important to you? Popular areas of the town will make you pay for the privilege of living in them and some densely-populated areas will procure additional costs like parking fees. But if you don't mind walking or taking a bus to your favorite coffee shop or restaurant, then we absolutely recommend renting a place a bit further from that hip and popular area.
Not only will the rental prices drop, but also, prices of restaurants, shops, gyms, and other things. Of course, you should evaluate if moving further away is more cost efficient after all. Keep in mind, that you will have to commute to work every day and the further you are away from it the more it will cost you.
Find a roommate
Living with a roommate or two will reduce your rental costs drastically. Sharing the rent with a roommate will allow you to live even in those previously mentioned fancy areas. Sadly, finding a "normal" roommate is not that easy, but on the bright side, there are a lot of services that will help you find a suitable roommate.
You can even opt in for a bigger apartment or house and get more than one roommate, just make sure that everyone is on the same page and gets enough space. The last thing you want to do is to share the rent with some strangers that will make noise while you are trying to rest after a long day of work.
Use rewarding services
Today, some rental agencies simply offer better deals than other ones. This, of course, counts only if you decide to go through them and not directly through the landlord. Even though the starting price might not differ that much, some agencies offer better deals if you sign a lease. This will cement your rent so that the landlord can't increase it and give you a nice discount in the long run.
Additionally, if you ever asked yourself: "If only there was a way to pay my rent without having to deal with my landlord", then you should start using services like Rental Rewards. They offer great incentives to their users like Qantas Frequent Flyer Points and reward points for other companies. They are a great way to save some time and money on rent and earn some rewards in the process.
Don't be afraid to negotiate the price
Lastly, negotiating is always a great way to take down the price, even for a little bit. We know that some people don't like to haggle, but there is nothing impolite or rude about it. Simply, talk with your landlord and tell them what your situation is. In most cases, they will rather reduce the rent than bother to look for new tenants.
With that, we've come to the end. We hope that our article was informative and that you have learned something new. As you can see there are plenty of ways to reduce your rent. Just don't be shy to haggle or lazy to move a couple of blocks away.
(Featured image by Milan Ilic Photographer via Shutterstock)
—
DISCLAIMER: This article was written by a third party contributor and does not reflect the opinion of Born2Invest, its management, staff or its associates. Please review our disclaimer for more information.